Author: bill November 23, 2019, Updated: December 5, 2021
Planning a cruise is exciting, and cruising is fantastic, but all good things must come to an end.  Once your cruise is over, there are still things to think about and do to ensure that the smooth sailing continues.  Some of them might even save you money, and make your next cruise all the easier.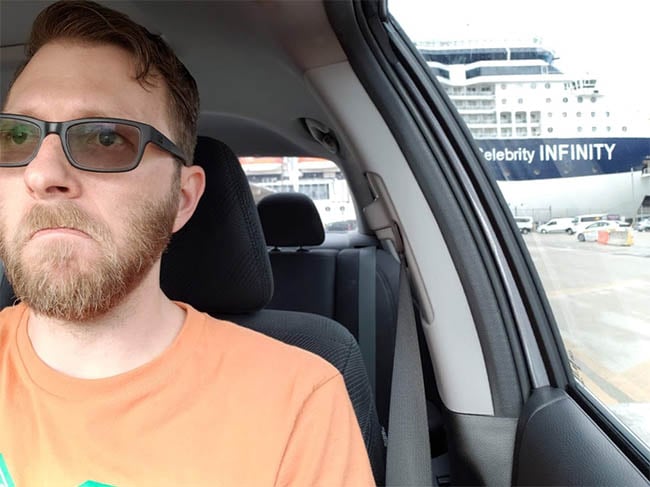 Shore Excursions in the Disembarkation City
Most of the things you'll want to do after your cruise can and should be handled once you're back at home,  while annoyed that turn down service isn't available and you're now responsible for your own meals.  There is something you may want to consider while still on board if you're flying out of the disembarkation city (where your cruise ended).  Cruise lines offer excursions to guests getting off the ship tours of the city.  For example, if you're arriving in South Florida, you may opt to take an airboat tour of the Everglades, a shopping trip to Sawgrass Mills Mall, or a bus tour of the picturesque and chic South Beach.  In addition to being a great way to spend time while waiting for your flight (not that South Florida airports don't have great dining options - okay, actually, they don't), these tours serve as a airport transfers as well!
What to do With Luggage on Disembarkation Day
Generally, when you book one of these excursions, the cruise line picks up your luggage at night (along with everyone else's), and they hold onto it until the end of your tour, dropping you and your bags off at the local airport.  This means that one of these excursions solves for your entertainment/touring, transportation to the airport, and keeps you from figuring out what to do with your bags.  There are some great reasons to book excursions through third party companies, and your travel agent may be able to help with this, but of course since it is after your cruise, the logistics (and luggage handoff) may be a compelling reason to book with the cruise line for this adventure.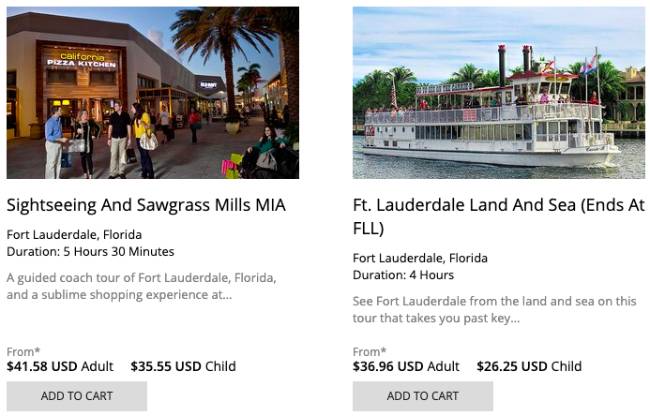 Confirm Your Onboard Charges
Your onboard account, much like a credit card, is generally pretty accurate and reliable - but mistakes happen.  Ideally, you should review your folio the last night of your cruise, as guest services will be a madhouse on disembarkation morning.  Personally however, I've stopped doing this, and I handle it when I get home.  How?  
Contact the Cruise Line for a Copy of Your Folio
Some lines email you with a copy of your onboard charges, which arrives on the afternoon you disembark.  If you don't get a copy, you can simply call the cruise line and ask for a copy via email - though they may need a couple days before it's in their system.  Regardless of how you get a copy (the one slipped under your door the last evening on some cruises may not have charges for the last night and morning), if you do see anything that isn't right, it's usually simple to fix.  
You won't need to contact your credit card company to dispute charges, just phone the cruise line and have your reservation number handy, as well as any other relevant information, receipts, documents showing onboard credit, etc.  I've done this several times, and in my experience it seems like most lines have a threshold, where if a disputed charge is under a certain amount, the phone reps can credit it right away.  If something larger is in dispute, it could take longer.  Make no mistake that bigger disputes should be reconciled while you're still on the ship, but if you didn't have a chance, or just opted to spend your vacation...on vacation, then review your bill from home.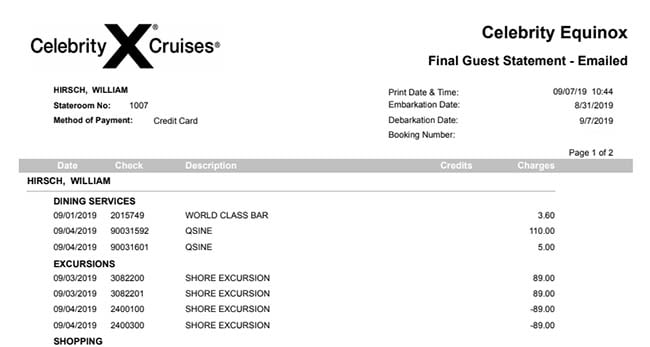 Unpack Right Away
This may qualify more as a life tip than a cruise tip, but when you get home, immediately open up your suitcases and empty them.  Getting laundry started right away and putting bags back in closets or under beds is a great way to move on with life and avoid wallowing about the end of your vacation.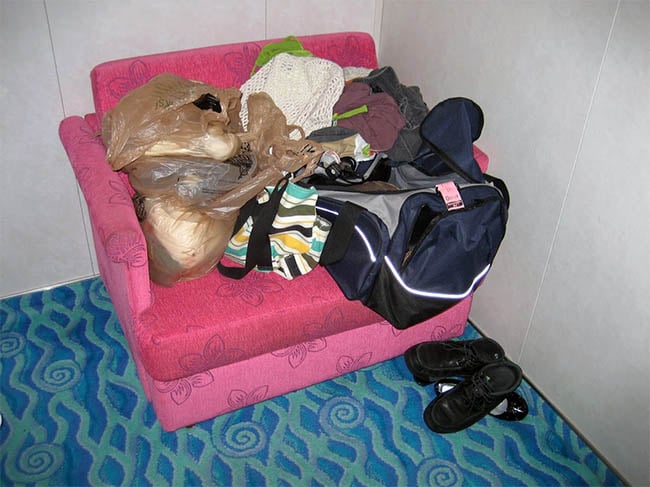 From a more practical standpoint though, this may be a rather essential step if you've packed any clothes that are still wet from the pool, or worse yet, the beach.  Leaving wet clothes balled up and in a bag can quickly lead to shopping for some new clothes and wondering what on earth is in ocean water.
Looking for packing tips instead?  We've got your covered.
Fill Out the Post-Cruise Survey
Few industries pay as much attention to surveys as cruise lines.  Want to mention someone that made your cruise extra special?  Help them get that promotion by mentioning them in your survey!  Was there a part of the ship that just didn't do it for you?  Mention that too!  Lines employee people who do nothing but go through surveys to properly document and route concerns and make sure that crew members called out for being awesome are recognized by their managers.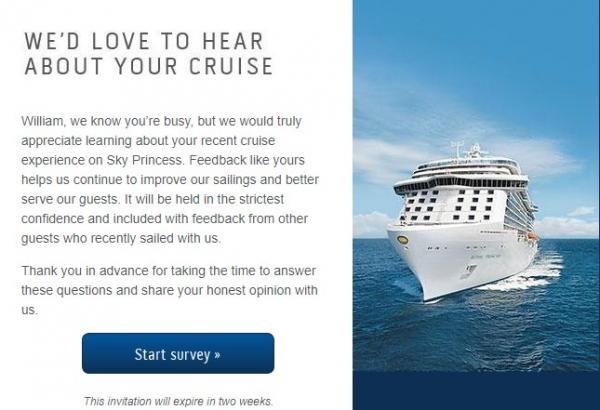 If you are on a long cruise (over seven nights) you may even get one of these mid-voyage, so be sure to fill that one out as well!  In years past these surveys were bubbled in on paper the last day of your cruise, but now, almost all lines send you an email the day you disembark, and give a week or so to fill it out.  It won't take long, and you can give as much or as little information as you want, but it's your choice to be heard, so don't let that opportunity expire.
Verify Your Loyalty Points
Whether you're loyal to one cruise line or you like trying them all, if you're supposed to be earning loyalty points from cruises, make sure they're getting posted to your online profile!  Sure, we've discussed that to us, the perks of these programs are often overvalued, but take what you're given and enjoy the perks that come your way.
Cruise lines usually take a week or two before your points and/or status are updated, so you can't do this as soon as you get home, but don't wait too long, as it's easier to resolve when the cruise happened in the past month or two.

Transfer Onboard Bookings to Your Travel Agent
The best way to get over one cruise ending is to have another on the horizon.  If you took advantage of onboard booking incentives, and put a deposit on another cruise while on the ship, you'll want to make sure that the reservation is as it should be.  If you booked your original cruise with a travel agent, he or she should be notified of your new booking and able to help you start planning.  If however you booked your most recent cruise directly, but want to have a travel agent help you with your new reservation, most lines can help you with this as long as you attempt to set up the transfer within thirty days.
Should you book direct or with a travel agent?  We help you decide, and tell you the qualities to look for in a good agent.
There are many advantages to working with a good travel agent, and making sure your agent is all set up for your new reservation means you can hold on to any extra onboard credit or other perks you got from booking while on your cruise, and potentially get even more from your travel agent.  The easiest way to get this done is to simply give your agent your new reservation number, then they can provide you with a form to sign, and they'll handle the rest.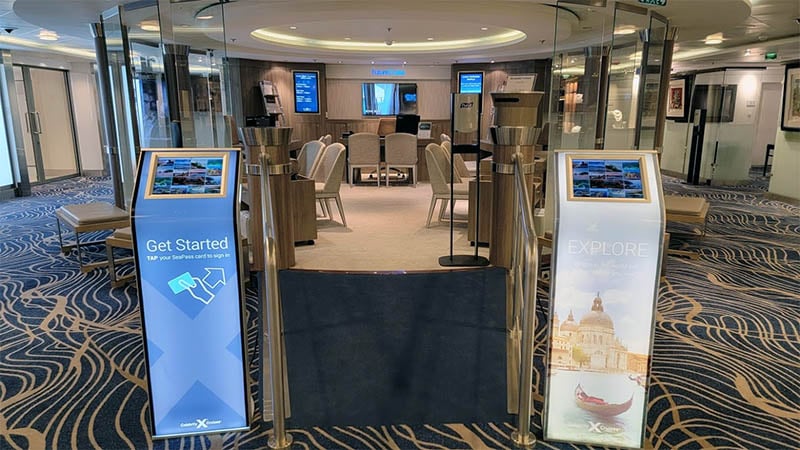 Secure Your Passports & Other Valuables
Really this is about unpacking, which we already mentioned, but take my word on this: check every pocket and put away important documents and such.  Do you keep your passport in some special pocket of a bag when traveling?  (You did cruise with a passport, right?) Put it back in your safe when you get home.  What about your iPad or e-reader?  We have definitely thought things were lost forever, only to find them in some bag from a previous trip.  Keeping everything immediately "next trip ready" helps insure you don't forget about something that was done hastily while packing up the last night of your cruise.  It also helps ensure that you don't panic when looking for your passports before a cruise...hypothetically...like I did last week.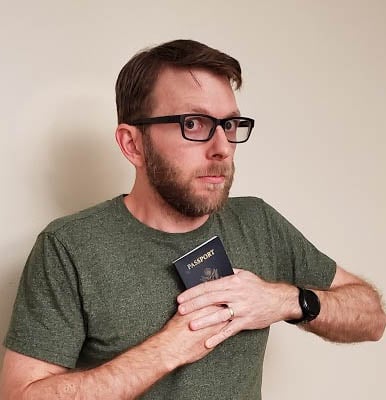 Hopefully, following these tips will ease you back into the real world, as you count the days until your next cruise.  Looking for tips on the first part of your trip?  Check out these twelve things you should do on the first day of your cruise!