Author: Bill October 26, 2020, Updated: October 26, 2020
Royal Caribbean International is a popular cruise line often in the headlines for wild amenities on their newer ships.  Founded in Norway in 1968, the now Miami-based company carried roughly 5 million guests in 2018 - the second highest number of any cruise line. They were also one of the first lines dedicated to cruising, rather than ferry service or oceanic crossings.  

Royal Caribbean International (the line with the crown and anchor logo) is one of seven cruise lines owned wholly or partially by Royal Caribbean Group (until July 2020, Royal Caribbean Cruises Ltd.)
What Royal Caribbean Does Well
Their ships.  The line currently operates the four largest cruise ships in the world (Oasis of the Seas, Allure of the Seas, Harmony of the Seas, and Symphony of the Seas), which feature high-dive shows, two Flowrider surf-simulators, open-air 'Central Park' areas, and zip-lines.  Decor on their ships varies, but is generally modern and feels high in quality.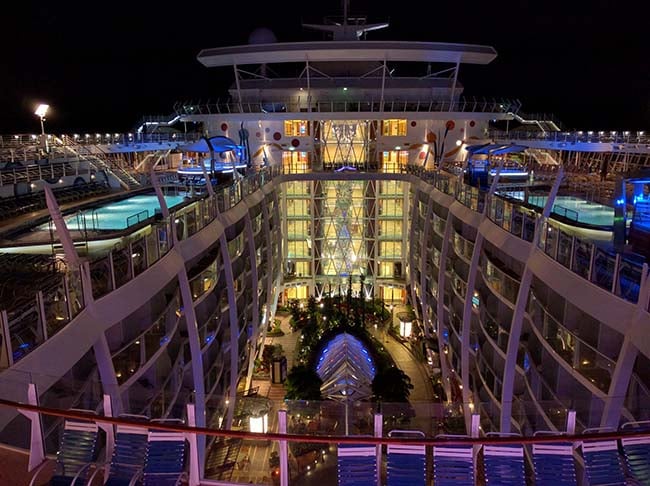 Entertainment on cruise ships can come in many forms, but some Royal Caribbean ships offer full-length Broadway shows and indoor parades, in addition to impressive high-energy activities for a wide range of guests.  The childrens' programs and amenities receive as much attention as the rest of their ships - if not more, and the variety of dining and entertainment options ensures those traveling without kids (or those with kids engaged in onboard activities) won't run out of options.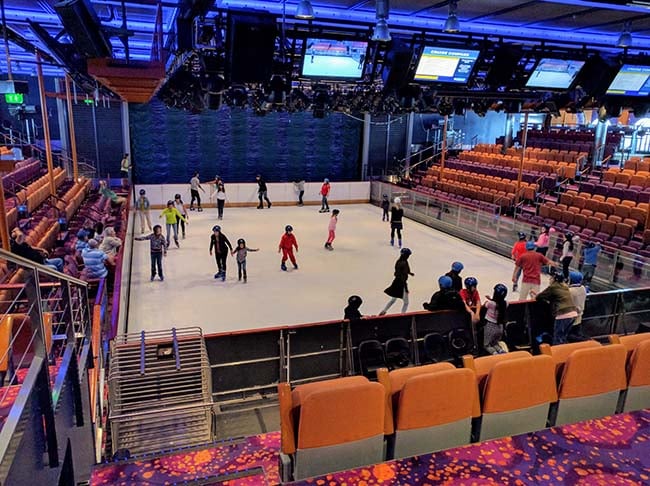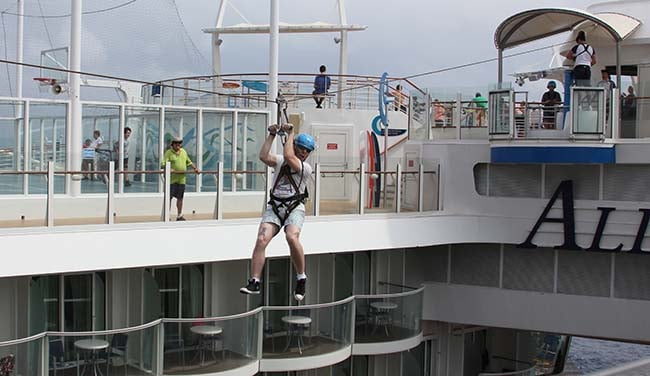 Despite Caribbean being in the name, Royal Caribbean also positions ships in Europe, Asia, Alaska, and Oceania during certain times of the year - so many of the things guests enjoy about them can be experienced while also seeing different parts of the world.
Things to Keep in Mind on Royal Caribbean
Royal Caribbean markets themselves as if they have a single product, but experiences can vary quite a bit from ship to ship, so don't assume they're all the same.  Some of the lines older ships can be fantastic for trips to smaller ports that can't accommodate megaships - but without the same features you see in commercials.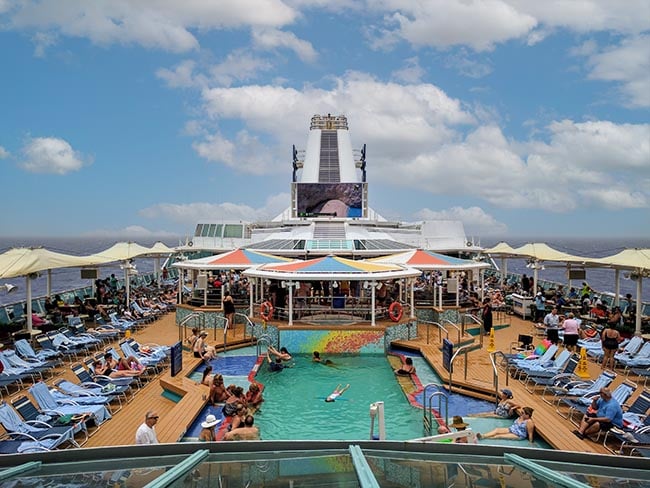 Lines in this segment all rely on onboard revenue, which will mean upsells on specialty dining, drink packages, and retail.  On one hand some guests find this off-putting, but it's important to know that purchasing some of these things before your cruise can save big money compared to waiting until you board.
Lines Competing with Royal Caribbean
The lines most likely to compete for guests with Royal Caribbean, are Carnival, Norwegian (NCL), and perhaps MSC.  These lines generally make up what is known as the contemporary cruise lines.
Guests looking for a family vacation may also consider Disney Cruise Line (DCL), though there is a significant difference in price (and other elements) between DCL and other contemporary lines.
More Information