Submitted by Bill on Tue, 03/29/2022 - 14:15
Wondering if you'll see Billy & Larissa from CruiseHabit on your next cruise?  Below are our upcoming cruises.  Note, of course, that plans can change, and we often add sailings at the last minute.
If you book a CruiseHabit Onboard sailing with our awesome travel partners we'll even have a special gift for you!  Fill out this form for more information!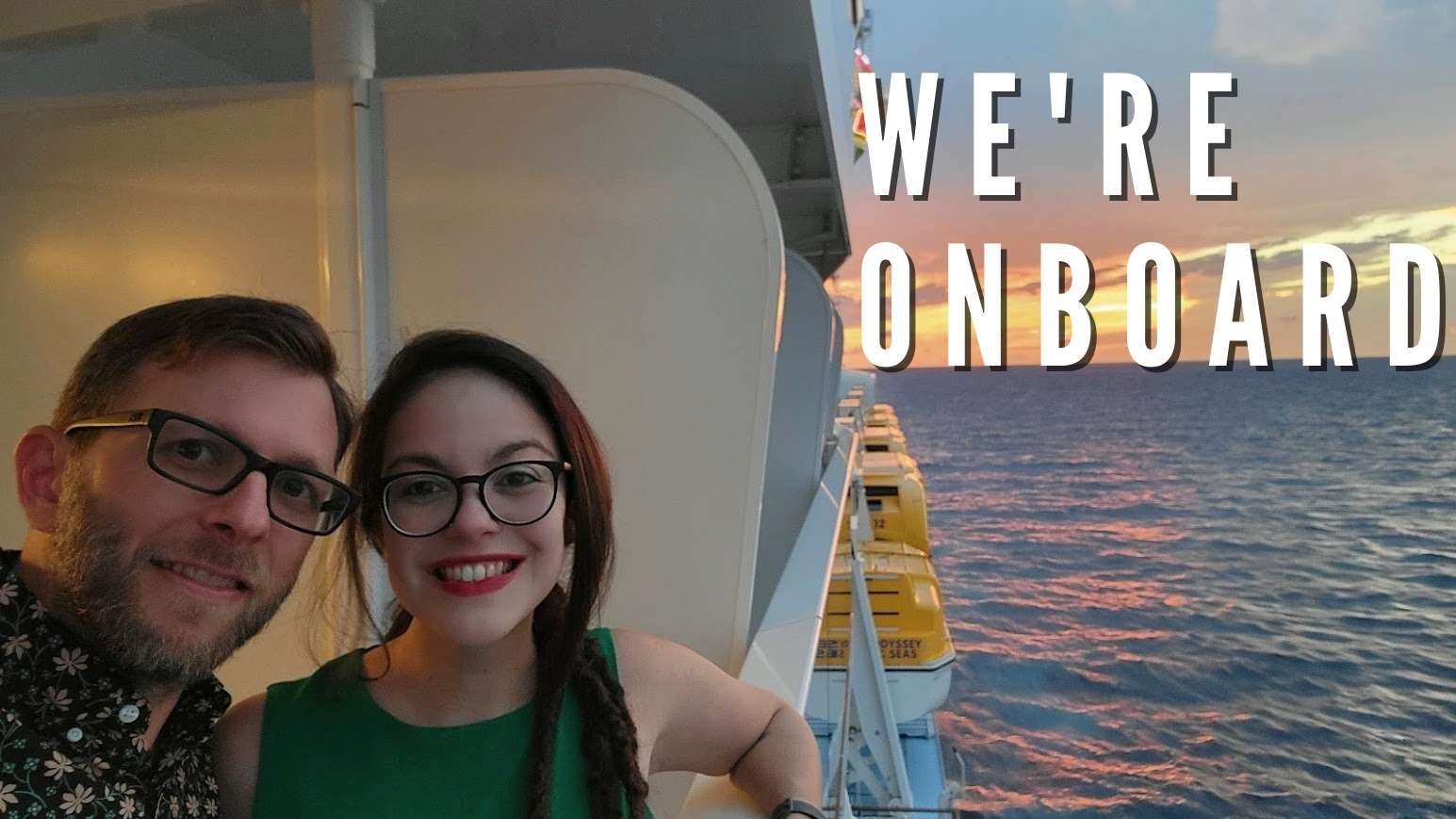 June 3, 2022 - Carnival Conquest *VERY Unique Ship*
Several years ago we visited Carnival Conquest for the day, and we've not stopped talking about it since.  (You can get a glimpse of the ship and read all about it here).  The decor is almost certainly like nothing you've ever seen.  If you want to see French Impressionism turned to 11 and sailing at 18 knots, then you're in luck.  It's also been a very long time since we sailed Carnival, so after years of Larissa telling Billy she really wants to spend more time on this unique ship, we're doing just that.  our three night cruise will visit Bimini in the Bahmas, about a month before we're back in the same port for our July group cruise! - Join Us!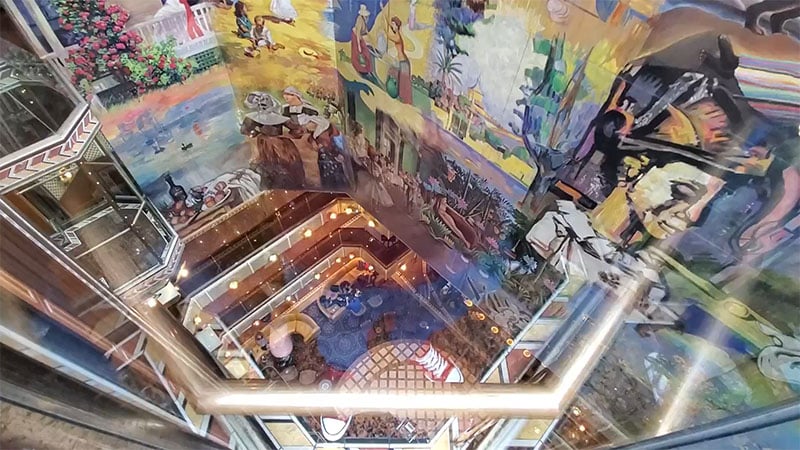 July 3, 2022 - Scarlet Lady *Group Cruise*
This one is really special.  Join us on the second CruiseHabit group cruise.  We'll be sailing with friends old a new, including other cruise content creators!  There are special deals on this sailing, and lots of surprises planned, including some events that exclusive to those booked through the group.  We'd love for you to join us.  Hop over to VirginVoyagesGroupCruise.com for more information.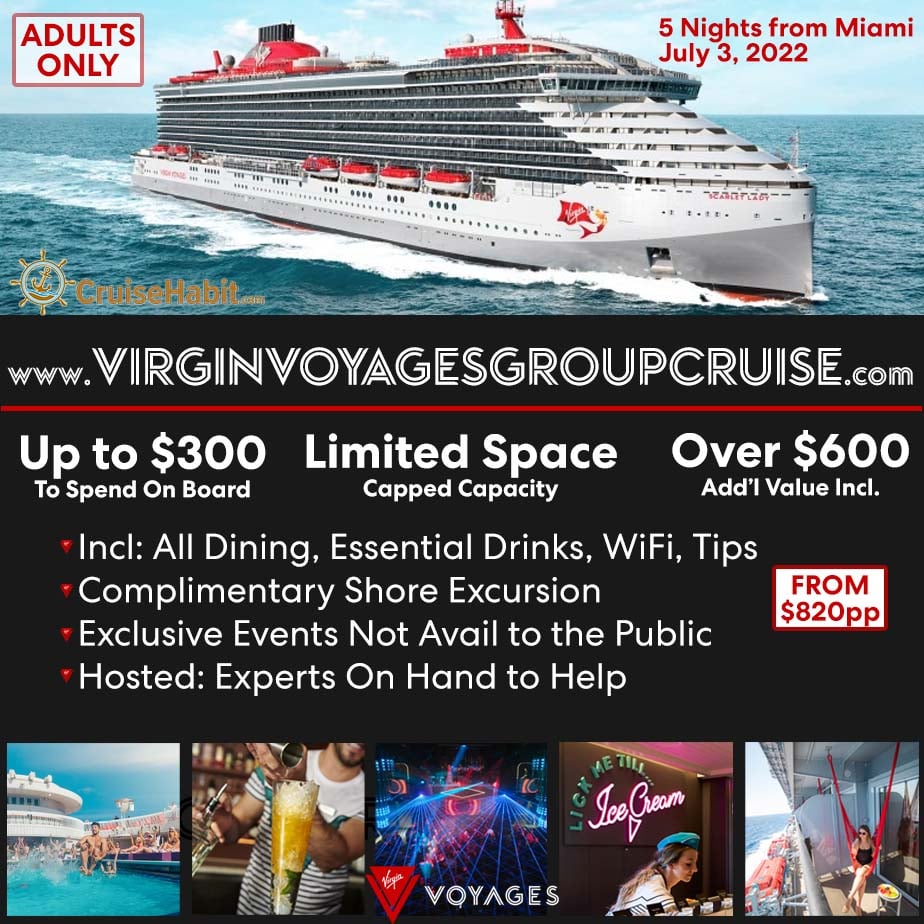 September 23, 2022 - Disney Wish *Disney Dish on the Disney Wish*
 If you're a fan of Disney then before you go any further, subscribe to The Disney Dish with Jim Hill and Len Testa.  These Disney experts are a blast to listen to, and we always learn something fun listening to their show.  This September, however, we won't even need headphones to listen to the show, because they're cruising on the brand new Disney Wish.  We'll be there, and you can come along too and join in on the fun. - Join Us!
What's included:
3-night Bahamian cruise
Cruise fare, port charges, prepaid gratuities, taxes, and fees
Meals as a group in round-robin style so all guests will have opportunity to meet others
Daily podcast recording with Jim Hill and Len Testa
5k run with Len Testa on Castaway Cay with special medals. Jim Hill will be waiting at the end to award you!
More meetups and schedule as we get closer to the event
Special gifts
November 19, 2022 - Norwegian Prima
The Norwegian Prima is a brand new class of ship from Norwegian Cruise Lines, and it's breaking a lot of molds.  The renderings look far different than past NCL ships, in both layout and decor.  She'll have among the best passenger : space ratios in the contemporary market - more in line with premium lines!  This ship may well show a change in direction for Norwegian, and the industry overall, and that's why we wanted to be sure we're on for one of her first sailings in North America.  - Join Us!