Author: Bill August 16, 2016, Updated: June 23, 2021
It's not too likely that many people talk to a travel agent about visiting Alaska and leave convinced that instead, they want to take a cruise...to the Caribbean.  For that reason, instead of talking about destinations right out of the gate, I want to cover the question of which cruise line to try out.  I so often see the question, "What is the best cruise line?"  Well today I will share with you the answer to that question...
All of them!
That may sound like a cop out, but really, like many things, this is very subjective, so it's about finding the right cruise for you and your travel party.  All cruise lines have something unique to offer and different markets to which they cater.  Deciding that cruising is only good or bad, exhausting or relaxing, formal or casual, etc is like saying that restaurants are all loud or all dark.  
There are many cruise lines, so let's start by breaking them out into several categories.  I'm going to focus on some of the US focused brands, but I think it will make it pretty easy to figure out where others (such as P&O or Pullmantur) fall:
Contemporary: Carnival Cruise Line, Royal Caribbean International, NCL. MSC
Premium: Holland America Line, Celebrity Cruises, Princess Cruises
Ultra-Premium: Oceania, Azamara
Luxury: Cunard
Ultra-Luxury: Regent Seven Seas, Crystal, Silversea
Specialty: Disney Cruise Line, Windstar, Star Clippers
*Keep in mind that these categorizations aren't necessarily indicative of price*
Ask yourself what are you looking to get out of a cruise.  What attracted you to the idea of taking a cruise?

Contemporary Cruise Lines
Contemporary (sometimes called "mass-market") lines like Carnival are fantastic for families, as they tend to do a great job offering something for everyone.  Activities for young kids, areas just for teens, night life and up-scale dining for adults, and plenty entertainment and activies the whole family can enjoy together.  Their broad appeal isn't just because they do many things, it's frequently that they do these things really well.  To that point, you'll see many young couples, retirees, and even corporate groups on mass market lines - it's not just families looking to check off as many boxes as possible.  These lines often focus on activities, not just experiences.  In my experience, this is especially true of Royal Caribbean.  Bumper cars, ice skating, rock climbing, surfing, and more - it's can be a thrill-seekers dream, and so much more fun than the whole family showing up for 2 o'clock bingo.  All of these possibilities are book-ended with exciting or relaxing destinations on land, and quality dining and rest at sea.
Premium Cruise Lines
Premium lines tend to feel a bit more relaxed and upscale, where the focus is more on the vacation experience than the actives.  Food and drink options tend to be a bit more refined as well.  This doesn't mean your resigned to staring out a window with a glass of single malt and watching the sea go by (which can be lovely, and may be just what you're looking for out of a trip), but don't expect indoor sky-diving on Celebrity.  Think of a premium resort, rather than a family resort, or an amusement park.
Specialty Cruise Lines
On our list we listed Disney Cruise Line as a 'specialty' line as they're a bit of an outlier - but you might consider them a premium line as well.  All contemporary and premium lines have programs for kids, but Disney Cruise Line is the line that puts the biggest part of their focus on the childrens' experiences.  What makes them a premium line then?  Well, while price isn't the biggest factor is determining in which category a given line falls, it's still a factor, and DCL (Disney Cruise Line), offers a great product, but it comes at a premium price.  Further, many DCL cruisers are going specifically for the Disney experience, at times, more than they're traveling for a cruise experience - in this way, they come in a bit differently than NCL, for example.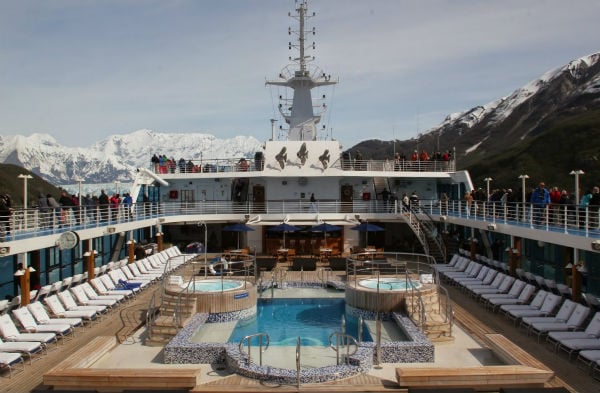 Ultra-Premium Cruise Lines
Ultra-premium lines are, in some ways, a newer division in the market.  These lines generally attract very seasoned cruisers who live the cruise lifestyle.  Lines like Oceania are known for attracting foodies, and the attention to detail in this category is the key - rather than the breadth of offerings.  Generally they offer smaller vessels as well, which allow for a more intimate experience and access to more unique ports of call.  Bigger isn't always better when it comes to cruise ships.  Interestingly, these lines also tend to be a bit more casual.  Oceania in fact calls it's dress code, "country club casual."
Luxury Cruise Lines
I've put Cunard in it's own category, Luxury.  Not because other lines aren't luxurious, but because of what this category has come to represent.  Cunard Line has been around for over 175 years, having won the first Royal Mail contract crossing the Atlantic.  I could publish an entire site about Cunard, as their offering is really something unique, that I personally enjoy, despite how contrary many find it to my personality.  For the purposes of this summary I'll simply explain that a Cunard voyage (especially one of their famed Trans-Atlantic crossings) is like the movie Titanic up until the iceberg scene.  It's formal, but it's something that simply doesn't exist any longer outside of Cunard.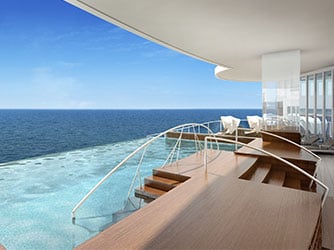 Ultra-Luxury Cruise Lines
The ultra-luxury segment is one few of us will have the pleasure of experiencing, but the name should be pretty self-explanatory.  These are generally all-inclusive experiences that cater to those looking at take trips more reminiscent of a private yacht tour than anything you've seen a commercial for.  Custom experiences are created, and truly exotic destinations visited with world class service.  For those wanting the most refined and perfectly choreographed of experiences, this is where it's at.  The recently launched Regent Seven Seas Explorer features a $150,000 Savoir No. 1 bed in the ship's most luxurious suite.  Really.
Whatever type of cruise line seems to be a fit for your cruise, there is certainly more research to be done in this article, but hopefully this gives you a start.  Check back to read about more tips to help you plan your first cruise.