Author: bill August 25, 2023, Updated: August 31, 2023
Packing tips are a hot topic among cruisers, but how you unpack once you're in your in cabin isn't often discussed.  What is discussed a fair amount is what happens if you get back to the pier late and miss your cruise ship.  Those two things, however, can be quite related.
First, it's worth dispelling a myth: People don't miss ships simply because they decide not to take a ship-sponsored excursion.  For the most part, if you're on a ship-sponsored tour, the line will wait for you to return, but that doesn't mean that exploring other ways is risky.  We've got a video with important shore excursion tips where I get into this in depth, and it's worth checking out. 
Generally, when someone arrives at the pier too late to board, it's either because they ventured off without any guide and failed to plan properly, or they had a medical emergency preventing their return.  It costs cruise lines money and inconveniences guests if a ship runs late, so if you're not back with the ship when you're supposed to be, you're probably being left behind.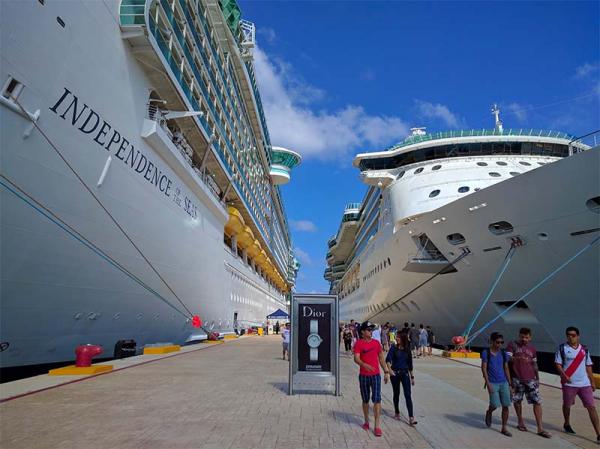 Why Unpacking Matters
If you do miss the ship it means you're going to need to find your way back home (or potentially, to the next port of call).  One option is to ensure every time you get off the ship, that you have with you all of your essentials, such as medications, keys, and passports.  Many subscribe to this precaution, but while I've lost many things over the years, I've never missed a cruise ship.  For this reason, I don't carry around the things that would be most devastating to lose, instead, I leave them in a very specific part of the cabin.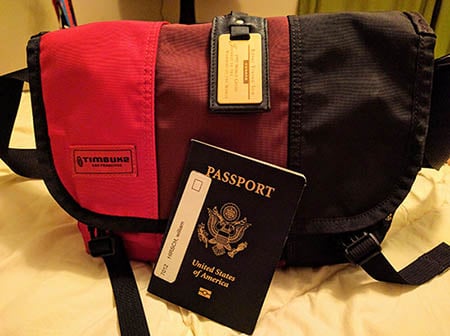 Five Simple Steps to Prevent Missing Your Cruise Ship
What Happens Onboard Before the Ship Sails
When the ship realizes there are passengers who aren't making it back, security officers head to their stateroom.  Their mission?  To retrieve their critical belongings.  Now, if you've had a family emergency and called ahead to notify the ship you're not making it back, they may (big emphasis on "may") pack up your things and leave them behind for you to pick up.  If you aren't able to give the ship a heads-up long before departure, they may not have time, or frankly the inclination, to pack your bags - but there is one place they will go to get your belongings: the stateroom safe.
Locked or not, security will go into your safe to retrieve the contents and leave them with the port agent.  In fact, in our list of tips to prevent missing the ship, we tell you where to find the port agent's info so you can contact them.  At at time, even days later, whether 30 seconds too late, or days too late, you can get the contents of your safe from the port agent.  That means that leaving your essential medications, passports, and other critical belongings in the safe isn't just a security measure, but an unpacking tip that can make your life a lot easier in the event you find yourself watching the ship sailing away without you.
Key Takeaways
Two simple things.  First, don't carry your passport with you in port.  The risk of loss or theft is likely significantly higher than the risk of you missing the ship.  Second, leave your passport, medications, and other essentials in your stateroom safe so that they can be easily retrieved and left for you in the event you're not able to return to the cruise ship.  Hopefully you don't need these tips, but since it takes no effort to secure your belongings in your room safe, it's an easy step to take just in case.