Since touring Carnival Mardi Gras (sister ship to Celebration) we were so impressed that we knew we needed to check her out for a proper cruise. I promise, these new Excel Class ships are NOTHING like you've ever seen (from Carnival or anyone else). Celebration and her sister aren't just the largest ships Carnival offers, but they have some truly innovative and wonderful features. In addition to Bolt, the first roller coaster at sea, the ship includes Grand Central, a multi story atrium that is situated "sideways" compared to most ships, where the windows on one side bring in natural light as you stroll through shops, lounges, and nearby restaurants before the space transfers for evening entertainment. The ship also packs a lot of options not just for dining, but neat outdoor areas, including The Patio, a pool area so nice we actually thought it was just for suites when we first walked through, plus a massive and beautiful adult-only Serenity area.
Making Celebration potentially more appealing (to us) than Mardi Gras, is that the Gateway zone is themed to travel, even featuring a train station-style flip board sign. Add in the new "820 Biscayne" zone, a Miami-themed area, named after Carnival's HQ address, and we knew we had to see Celebration for ourselves. The decor and theming on Mardi Gras were great, but this seems more our style.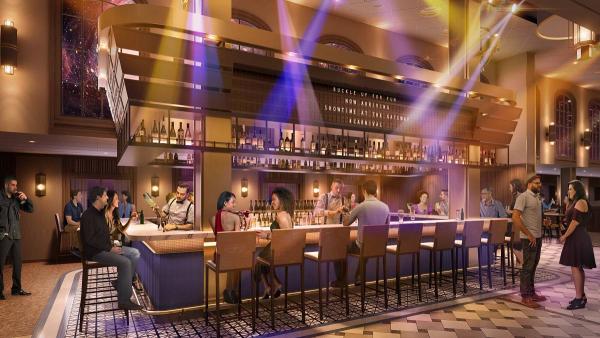 We'll be sailing for six nights out of Miami, visiting Cozumel, Mahogany Bay, and Costa Maya. Space on this sailing is limited, as would be expected on Carnival's newest ship over a holiday, but if you want to join us you can take advantage of special offers just for CruiseHabit followers, thanks to our partners at TouringPlans Travel. - Join Us!
Submitted by bill on Fri, 06/09/2023 - 23:24