Author: bill July 11, 2017, Updated: August 7, 2023
Most cruises are about both the fantastic onboard experience as well as the ports of call you visit.  Whether sailing the warm Caribbean or historic Mediterranean, you'll likely want some sort of plan for while you're in port.  From guided tours to resort passes, or even helicopter rides to glaciers, you can book a number of tours through the cruise line - but should you book independently instead? Let's look at the risks and benefits of each.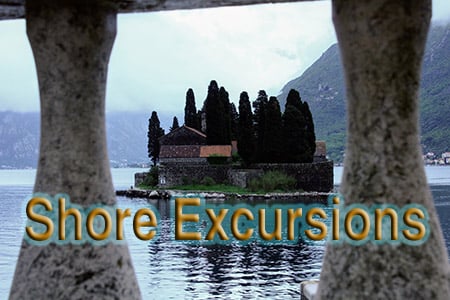 Booking Excursions Through The Cruise Line
The primary benefit of booking excursions through the cruise line is that they guarantee your return to the ship.  This generally means that if you're on a tour that's scheduled to finish 30 minutes before sail-away and the tour is in some way delayed, the ship will wait until you're safely back onboard to set sail.  This is, quite frankly, a pretty big benefit.  No one wants to lose out on vacation time and figure out how to get from one small island to another without luggage (oh, and did you bring your passport?).  Keep in mind that while the ship will usually wait in this circumstance, in extreme cases the cruise line may chose to arrange your transportation to the next port, for example, if you're the only one on a tour and it's delayed for many hours.  It should be noted however that some third party tour operators offer similar guarantees, but we'll get into that in a moment.

Another benefit of booking through the cruise line is that you have some level of recourse if something on your tour isn't to your liking.  Most cruise lines don't have "satisfaction guaranteed" policies, but obviously they do want guests to be happy, and lines carefully vet tours before selling them.  
The downside to booking excursions through the cruise line are primarily cost and options.  Cruise lines will almost always charge a bit more than booking a similar (or sometimes exact same) tour elsewhere.  The above benefits aren't free.  It's worth checking prices however because there have been a few occasions we've found cruise lines coming in cheaper than booking independently - it's not common, but it does happen.
To check out prices and options for these excursions, you can generally log in to the cruise line's website in advance of your cruise, ask your travel agent, or inquire onboard (but you may not want to wait until the last minute).  The shore excursions staff on the ship have taken most of, if not all of the tours offered, and can be great sources of information - even general destination information outside of the tour itself.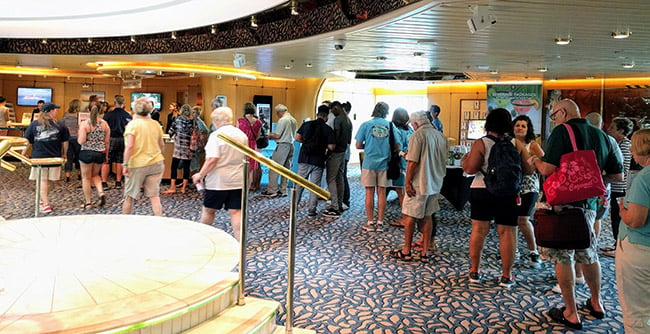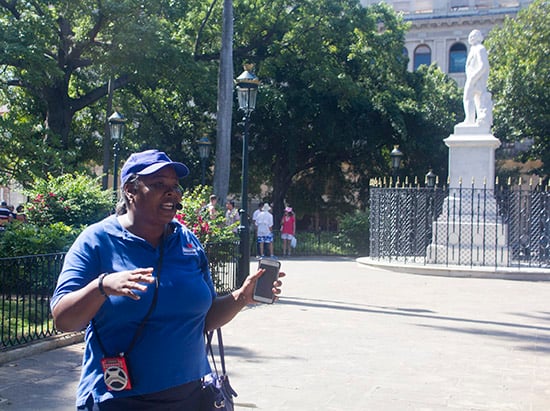 Booking Excursions Independently
There are two reasons you may want to consider booking independently: to save money and have a greater number of options.
 Booking independently your, options are nearly limitless.  Visiting TripAdvisor and other sites is not only a great way to find restaurants, museums, etc - but also tour operators.  Maybe you really liked a particular option you saw on the ship, but wanted it earlier, or later - or maybe they sold out!  You can likely find it online.  Going at it completely on your own isn't the only option though.  Websites like ShoreTrips.com not only allow you to search many great options by simply selecting the cruise you're taking, but they also guarantee your timely return to the ship, and transportation to the next port in the unlikely event something goes wrong.  Viator is another great option, with a large number of tours for cruisers and those on land trips, plus many options for custom and private tours.  You can bet these companies really don't want to have to do that, so they're well motivated to ensure your timely return.
In terms of pricing you'll of course find any number of prices depending on the excursions you're looking at, but if you compare booking a tour independently vs a nearly identical tour through the cruise line you're very likely to find it cheaper to go at it on your own, leaving more money for say - booking another cruise.  Also know that while there is no set rule, we find the savings can be much more substantial for say, a seaplane tour in Alaska compared to that of a day pass at a resort in Nassau.  We should mention that Carnival now offers a price guarantee on their excursions, but often it's difficult to demonstrate that another tour is the exact same, so the price match is nice, but not always as useful as it may seem.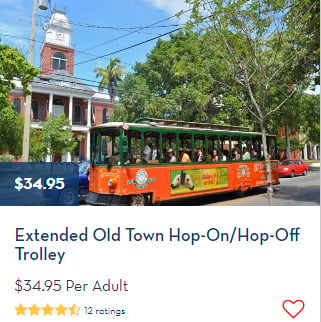 The downside of booking independently is of course that, especially if you don't book through a third party offering such guarantees, you'll want to plan to be at the ship long before sail-away just in case something happens.  Further, following up with someone in another country you paid in cash and know only by first name isn't too helpful if you need to contact them about a quality issue, or perhaps because you realize that you've left a camera full of memories behind.  That said, out of scores of independent excursions, and even more cruises, I've never had an issue with a tour guide getting me back late - they know they'd be out of business if they did this!  Recently, someone on a popular cruise Facebook group asked for people to respond if they'd ever missed the ship or heard about someone missing the ship because their independent excursion returned late - but no one had.
Looking for more excursion tips?  Video: Five Things to Consider Before Booking a Shore Excursion
Conclusion
Ultimately there is not an inherently right or wrong decision, and the odds are that no matter what you choose to book you'll have a great time.  Look at how much time a tour or activity will take, and figure out when you need to be back to the ship.  If it's a tour that is scheduled in a way which cuts things close, perhaps embrace the security of the cruise line or at least an organized operator with a guarantee.  It's always good to explore options though, and searching for reviews online or asking travel-savvy friends can reveal some fantastic opportunities which may not be available in something set up by the cruise line.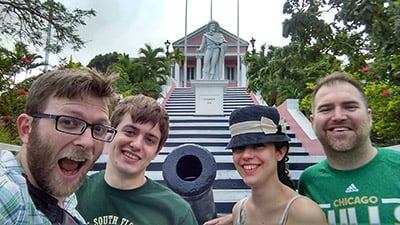 One last thing to remember is that no matter whether you book through the cruise line or not, you should always enlist the help of your travel agent.  We've talked about the benefits before, but your travel agent is there to help guide you through these decisions, assist with research, and handle the logistics of booking and even follow through (like making sure you remember that your 9:00am tour is in local time, which may vary from the ship's time).
How do you prefer to book excursions?  Have any other points in weighing out your options? Let us know in the comments or reach out on Facebook or Twitter.