Author: Bill April 6, 2020, Updated: May 15, 2021
Almost anyone who has cruised before will tout the value of cruising when compared to land vacations.  Most cruises include your meals, entertainment, transportation (to various ports of call), and your accommodations.  Nevertheless, cruises are a big expense, so it's important to know about any expenses that aren't immediately apparent.  While the industry tends to stay pretty transparent about the costs guests may incur, if you're looking at your first cruise, there may be some expenses which, while we'd not call them "hidden," may not be clear when shopping around.
Taxes, Fees, & Port Expenses
Like with many things, the government takes their cut when it comes to cruises.  You'll find taxes assessed regardless of your country of embarkation (the country from which you're leaving).  While some taxes go to the port of embarkation, others may go to the country in which the ship is registered or "flagged."  For a number of reasons, which you can read about here, ships are often registered in countries such as The Bahamas, Malta, or Panama.  Other costs bundled in with "taxes and fees" as it usually reads on your invoice, are related to the ports which you're visiting.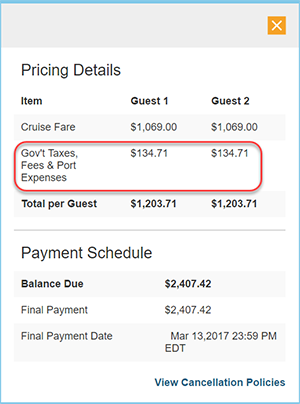 Port fees are exactly what they sound like: fees charged by ports to the cruise line, which are passed on to the passenger.  They're assessed based on the number of passengers and size (tonnage) of the ship, which is why all guests onboard pay the same amount of these charges..  Some ports charge much more than others, which is why, for example, you'll see much higher port fees in Alaskan ports compared to those in the Caribbean.  While these fees are set ahead of your sailing, they are sometimes adjusted in the event your itinerary changes.  For example, if you're supposed to go to Grand Cayman (a tender port, where you don't dock but instead anchor off shore) and the seas are high, you may have to skip that port.  If this happens you'll see a credit to your onboard account for for the cost of those port fees (probably just a few dollars).
Let's look at and example of similarly priced cruises.  Both are 7 nights and both visit 3 ports:
Allure of The Seas out of Ft Lauderdale - 7 Nights - Phillipsburg, St Maarten; San Juan, PR; Labadee, Haiti - Fare: $848 per person - Taxes & Fees: $98.12
Explorer of The Seas out of Seattle - 7 Nights - Juneau, AK; Skagway, AK, Victoria, BC CA - Fare: $898 per person - Taxes & Fees: $189.80
Despite only a $50 difference in cruise fare, the Alaska sailing has taxes and fees which are nearly twice as high as the Caribbean sailing.
Alcoholic Beverages & Coffee
With a few exceptions such as luxury lines, as well as premium lines Virgin Voyages and Celebrity Cruises, (read this to understand the differences between different types of lines), alcoholic beverages are not included in cruise fares.  There are drink packages that may help some with this cost by paying a flat charge for your entire cruise which includes most alcoholic beverages (a discussion for another time).  Generally speaking, the more expensive the cruise line, the cheaper the drinks.  Oceania Cruises for example, doesn't attempts to make as large of a piece of it's revenue off bar sales, so a pour of Glenlivet might cost $8, compared to Carnival, which might charge $12.  Some people try smuggling booze on their cruise, though we're not sure it's worth it.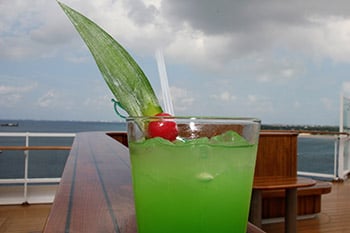 Coffee is a bit more complex than alcohol.  I've yet to sail on a ship where a simple American coffee was not included, but for espresso drinks or other "premium coffee" beverages, there is sometimes a charge, but it depends on the cruise line.  Carnival, Royal Caribbean, Norwegian Cruise Lines, Princess, Cunard, and Disney all charge money for these premium coffee drinks (or just a simple shot of espresso), though the charges seem pretty similar to what we'd pay locally in South Florida.  Some lines in the upper-end of the market, such as Oceania and Regent however, do not charge extra for any coffee beverages.
Many beverage packages, while usually associated with alcoholic beverages, also include premium coffee drinks (and/or even soft drinks), which can be a good way to control costs. There are other ways to bundle or reduce these costs, such as "coffee cards" that some lines offer, which either reduce the cost when paying ahead for several drinks, or work as a loyalty program of sorts.
Be sure to check out these tips to help you figure out ahead of time if purchasing a beverage package is worth it for you.
Gratuities & Service Charges
There are several types of gratuities or "service charges" on cruises.  The one those new to cruising may not be aware of are the daily service charges.  These go to your stateroom attendant and dining room staff.  Years ago these were paid in cash by passengers at the end of the cruise, but now they're almost always automatically billed to your onboard account, or pre-paid as an additional line-item when you paid your cruise fare.  Additionally, automatic (though adjustable) gratuities will be added to each alcoholic and coffee beverage you purchase on board.  
While these things can all be handled without cash, I do like to keep a little cash on hand to tip room service and importantly, porters.  Cruise lines don't charge to check bags when you get to the port (and when leaving), but in most countries the porters assisting you with your bags work for tips.  A tip of $1-4 per checked bag is customary.
If you haven't already, it's important to read our breakdown of these charges by cruise line and more information about tipping on cruises.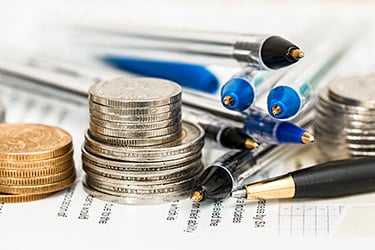 Shipboard Internet/WiFi
In the past decade, we've become accustomed to internet access being available pretty much everywhere we go.  While some hotels still charge a small amount for internet, most offer free access.  Ships, however, like airplanes, have some extra challenges and expenses when it comes to delivering the internet to you.  The experience you get, and the cost, varies a lot by cruise line.  Royal Caribbean's VOOM service (along with service on their sister line, Celebrity), and Princess Cruises MedallionClass ships set a new standard for internet at sea.  Depending on the ship, speeds range from perfectly manageable for basic web browsing to "wow, why can't Comcast be this quick at my house!?"  Other lines can be much slower, though some Carnival ships are getting much better, and Norwegian Cruise Lines (along with Oceania and Regent) have been making great improvements.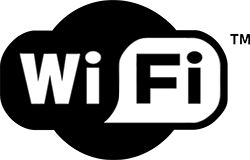 Cost for access can vary range from $8.99/day to metered (per minute or megabyte) charges that make access cost prohibitive for most.  Royal Caribbean, Princess Cruises, and MSC Cruises offer affordable options, with Virgin Voyages and Celebrity Cruises including internet access with your fare.  In March of 2017 we wrote about NCL launching their "Freestyle Choice Plans" offering competitive pricing, especially for social-media use.
We've got an entire set of tips to help keep you connected at sea...if your want.  Disconnecting, however, is always an option.
Bottled Water
Make no mistake - the water that comes out of the tap on cruise ships is at least as safe and high in quality as what you have at home.  That in mind, some people do prefer bottled water.  Most lines do not include bottled water (in the cruise fare), though it is generally included for those with beverage packages.  One interesting stand-out here is that Costa Cruises, on sailings out of Europe, does not provide free water outside of your stateroom, so we recommend checking out their water packages before booking.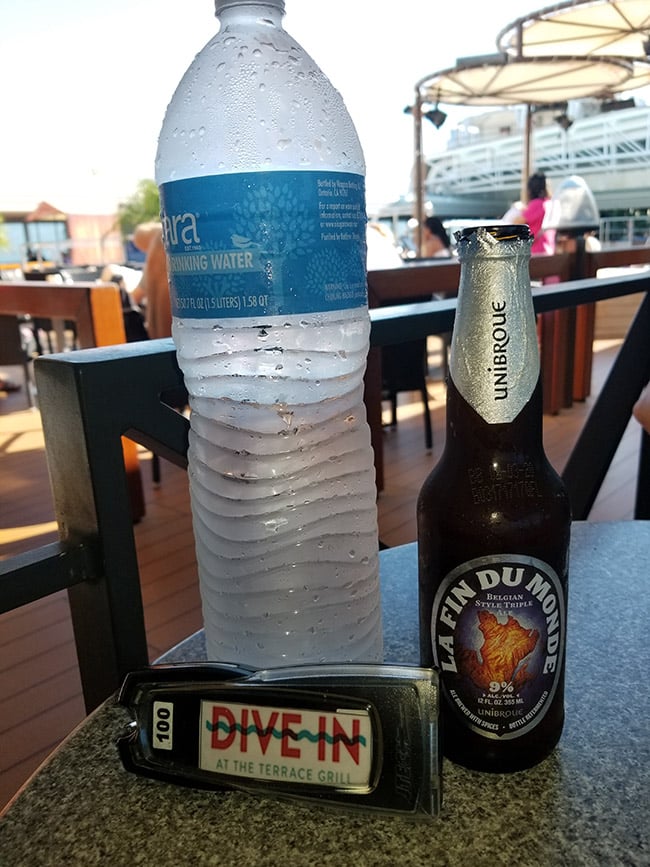 If you need distilled water for medical appliances, you'll want to have your travel agent work with the cruise line to get you distilled water, expansion cords, etc.  Booked direct with the cruise line?  Search for their special needs team, or just call the reservations desk - and next time, do consider using a travel agent.
Wrap Up
It's hard to ignore the value in cruising, but it's just as important that you don't find any costly surprises along the way.  There are, of course, other potential expenses which we didn't mention here, such as souvenirs, spa treatments, shore excursions, plane tickets to and from the ship, travel insurance, etc.  Pre-paying gratuities, purchasing drink packages (if it's worth it to you), and building other expenses into your cruise fare ahead of time are a couple ways you can front-load the cost of your cruise as much as possible.  In addition to helping with budgeting, it's pretty nice to see a number as close to zero as possible when you get your charge statement on the last night of your cruise,
Did we miss something?  Have questions about cruising expenses?  Comment below or reach out to us on Twitter or Facebook!