Author: bill February 15, 2021, Updated: March 25, 2021
In 1886, President Grover Cleveland signed into law the Passenger Vessel Services Act, or PVSA, and nearly 150 years later it continues to impact which itineraries you can take on a cruise vacation.  We'll look at why this law exists, and how it impacts the cruise industry.
The PVSA is a protectionist law that aims to prevent cabotage, which is the transport of passengers (or goods) between two places in one country by a transport operator from another country.  It makes sense that a country would want to try and protect it's own companies from foreign competitors.  Most countries have some cabotage laws for air, sea, rail, and even road transport. For example, in the US, foreign airlines, generally can't fly a route connecting two cities in a foreign country if a domestic carrier flies that same route.  
How the PVSA Impacts Cruising
There are a number of exceptions to the PVSA, and the one that impacts most cruisers in North America is in fact why we can have cruising as we know it today.  The act does not prohibit foreign-flagged ships departing from and returning to the same U.S. port, provided the ship visits any foreign port.  Other exceptions exist that allow cruise ships to sail between South Florida and Puerto Rico - both part of the United States.  
Ever think about taking a "cruise to nowhere" - for example, in which a cruise ship sails from Ft Lauderdale for guests to enjoy to ship, but doesn't visit other ports before returning to Ft Lauderdale.  Well you can't - at least not from the United States in most cases, as such a cruise would be in violation of the PVSA.  If, however, that same ship stopped in Nassau before returning to Ft Lauderdale however, there is no violation.  While Nassau has a lot to offer cruise guests, its popularity is largely because of its close proximity to South Florida.  Do those three night sailings to Nassau make more sense now?

It Doesn't Apply to All Ships
The PVSA only applies to foreign vessels.  The majority of cruise ships sailing from North America were built and are registered in other countries.  Registering these ships elsewhere is known as operating under, "flags of convenience", where the vessels are registered in countries with less costly taxes and labor laws.  Aside from a couple of rather small ships, mostly sailing coastal and river cruises in the US, there is just one US-flagged cruise ship in operation: NCL's Pride of America – a ship that sails around the Hawaiian islands. 

Being a US flagged vessel, however, does not by itself exempt the ship from PVSA regulations.  To avoid PVSA restrictions, a ship must also be "coastwise-qualified", meaning, "U.S.-flag vessel having a certificate of documentation with a coastwise endorsement".  This qualification is complicated and confusing and is largely up to the USCG to determine for each ship.  While the aforementioned Pride of America was initially built in the United States (though finished in Germany), NCL once had another ship that sailed Hawaii without calling on foreign ports: Pride of Aloha.  That ship wasn't built in the US, but the cruise line negotiated terms with the US government so that she'd be exempt from the PVSA.  That ship, by the way, now sails as Norwegian Sky in the Caribbean, registered in the Bahamas, and no longer subject to the PVSA regulations.
It Doesn't Apply to All People
You may have seen a crew member, or even contracted entertainer boarding or leaving a ship in a US port, such as Key West, which would not be allowed by the PVSA.  For these purposes though, the PVSA does not consider crew members or contractors to be passengers, and as such, they're not subject to the PVSA.  Who is considered a passenger?  The US Customs and Border Protection (USCBP) considers passengers to be, "any person transported on a vessel who is not directly and substantially connected with the operation of the vessel, her navigation, ownership, or business."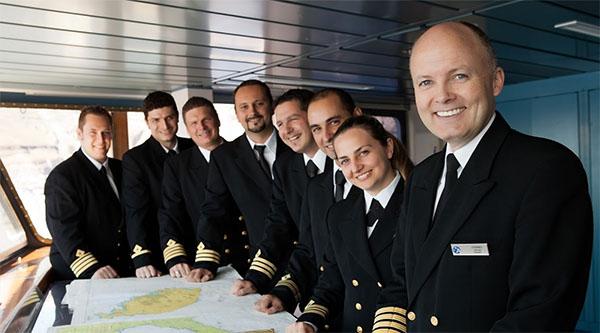 It's Not the Jones Act
Many cruisers think that it's the Jones Act that puts these restrictions on passenger vessels, and in fact, I overhear this on almost every cruise.  The Jones Act and the Passenger Vessel Services Act are indeed similar laws, but with a key difference: The Jones Act regulates the transportation of goods, the PVSA regulates the transportation of passengers.
Violations of the PVSA
If a cruise line (or guest) violates the PVSA, there is a hefty price to pay: $778 per guest.  This fine is levied against the cruise line, but in most case, it's passed on to guests who were in violation, as is outlined in your cruise contract.  This means that if you miss the ship in Jamaica, not only will you have an expensive and sad flight home, you'll also have a bill of nearly $800 per person coming your way.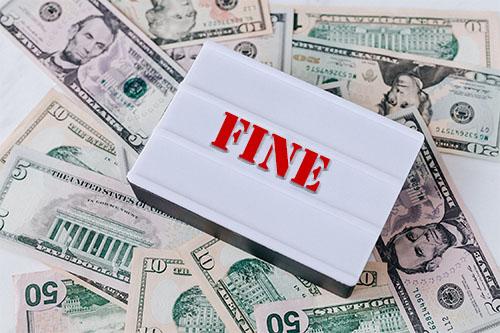 On occasion, a line may allow someone to purposely violate the PVSA and end their cruise early or make other changes, but in these cases the cost of such a decision is explained well in advance, and many cruise lines don't entertain these requests at all.  Of course emergencies happen, so if there is a PVSA violation because of a family emergency, illness, or major mechanical problem with a vessel, the US government frequently waives the penalties, but this is handled on a case-by-case basis.