Author: Bill May 20, 2021, Updated: May 22, 2021
In a move that most had written off as impossible in 2021, a bill has been passed by both houses of Congress with bipartisan support.  Oh, and once signed by President Biden, that bill means that Alaska cruises can resume in July!
Until recently, most had not expected cruises to resume in Alaska until next year.  This is because Canada banned most cruise ships from entering their waters, and the Passenger Vessel Services Act (PVSA, explained here) requires most cruise ships berth in a non-US port during their sailing.  Back in February we explained that a pause to the PVSA could save the Alaska cruise season - but government cooperation seemed a stretch.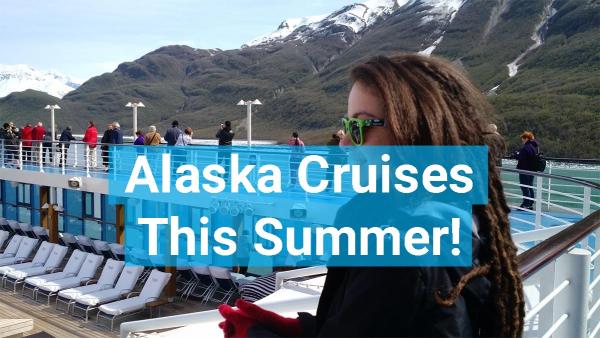 What Changed to Allow Alaska Sailings
Enter the Alaska Tourism Restoration Act (ATRA).  Originally introduced by Alaska Congressman Don Young and Alaska Senators Lisa Murkowski and Dan Sullivan in February and March, the bill required the cooperation of many elected officials as well as Cabinet members.  It provides means for cruise lines to sail from Seattle to Alaskan ports and back, without stopping in Canada.  This reprieve is only for the Pacific Northwest, and applies to sailings departing on or before February 28, 2022.
"COVID-19 has devastated Alaska's tourism industry. After missing the 2020 season due to COVID-19 travel restrictions, Alaskans across the state have been feeling fear, anxiety, and uncertainty over whether or not their jobs—their livelihoods—could survive another cancelled cruise ship season. For many, the advice was just to 'get through to 2022', but for the Delegation, that was simply not acceptable. Together, we committed to bringing Alaskans some level of relief," said Senator Murkowski.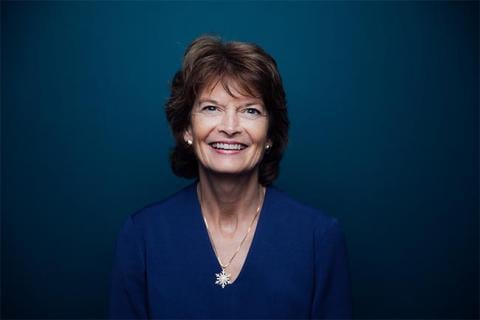 Why This is So Important
Beyond the more obvious impact of the cruise industry being shut down for over a year, the consequences to Alaskan business owners have been dire.  Communities frequented by cruise ships in Alaska see the majority of their income during the summer months, when ships bring tourists to take excursions, buy ulu knives, and eat more salmon than most can imagine.  In 2019, it's estimated that over 1.3 million cruise guests visited Alaska, but in 2020, that number fell to zero - as did the revenue of small businesses.  Now, these communities that truly didn't know how they'd weather what was looking to be a harsh and penniless Alaskan summer, can expect an influx of business in the coming months.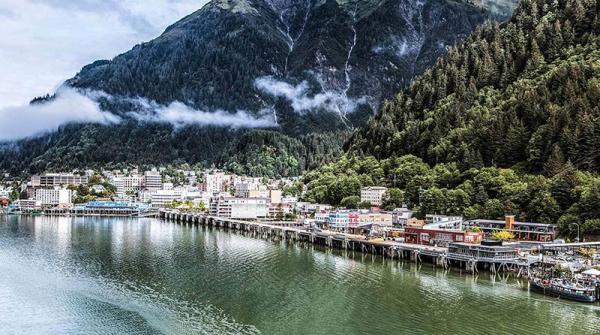 Which Cruise Lines Are Sailing Alaska in 2021
Within hours of the bill's passage, and before being signed by President Biden, several cruise lines announced their plans for the 2021 Alaska cruise season.  Some guests may already be booked on sailings (with itineraries that will now be modified), but many had already cancelled their plans - so it remains to be seen how pent up demand matches with the desire to take somewhat last-minute trips to Seattle for Alaskan cruises.
Princess Cruises
The Majestic Princess will offer seven-night Inside Passage cruises visiting Glacier Bay National Park.  These are roundtrip Sunday departures from Seattle, starting July 25 with the final sailing taking place on September 26.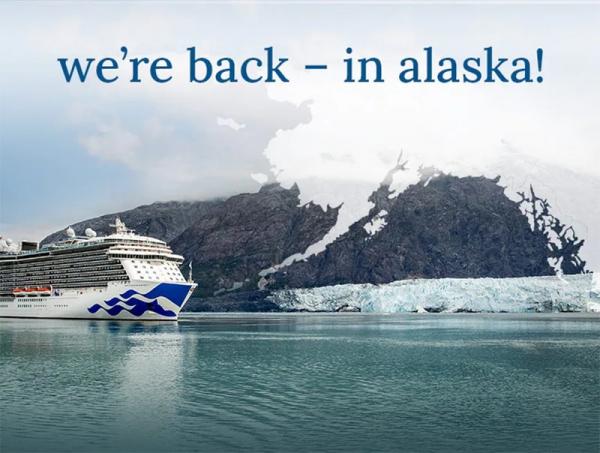 Holland America Line
Starting July 24th, HAL's Nieuw Amsterdam will offer seven-night sailings, calling on Juneau, Icy Strait Point, Sitka and Ketchikan.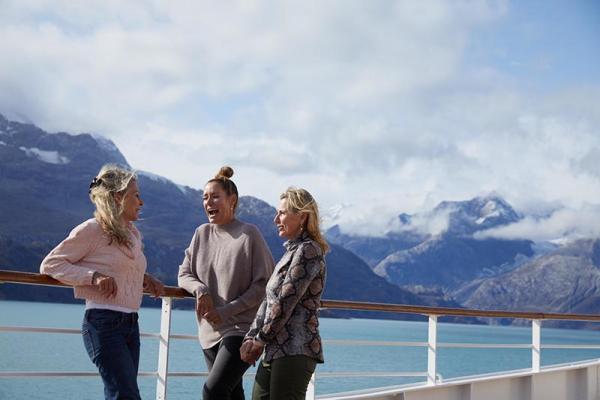 Carnival Cruise Line
The Carnival Miracle will start operating seven-night sailings out of Seattle on July 27, with calls in Juneau, Skagway, and Ketchikan, as well as scenic cruising in Tracy Arm Fjord.  There is also a September 14 sailing of eight nights, which features an additional stop at Icy Strait Point.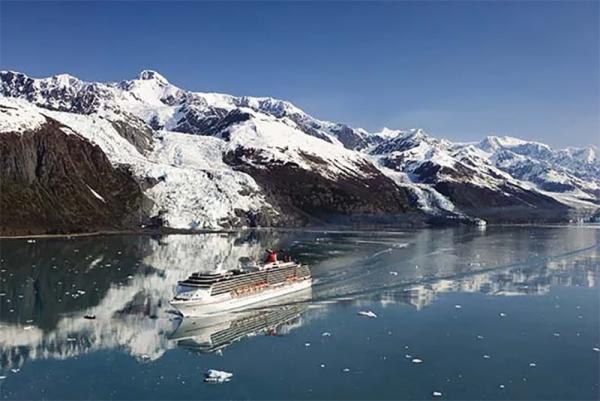 Norwegian Cruise Line (NCL)
Norwegian is sailing Norwegian Bliss out of Seattle on seven night itineraries starting in August.  Selling of these sailings resumed May 21, but as of this writing, the itineraries hadn't been updated to remove mention of Victoria, BC.  Additionally, Norwegian Sun is scheduled for a sixteen night sailing out of Seattle, visiting Alaska, Japan, and Russia.
Celebrity Cruises 
Starting July 23, the newly Revolutionized Celebrity Summit will sail seven and nine night cruises out of Seattle.  Those sailings will visit Ketchikan, Endicott Arm and Dawes Glacier, Juneau, and Skagway.  
Royal Caribbean International
Starting on July 19, Serenade of the Seas will start sailing seven night cruises to Juneau, Sitka, Ketchikan, Icy Strait Point,  and Endicott Arm and Dawes Glacier.  Ovation of the Seas will also sail from Seattle starting in August, and visit Glacier Bay National Park, Juneau, and Skagway.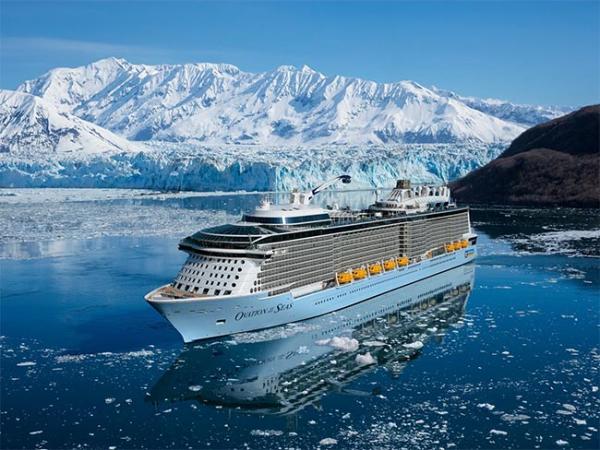 Vaccine Requirements for Alaska Cruises
All of the Alaska sailings so far require that all guests be fully vaccinated.  While NCL has previously announced that all guests must be vaccinated for their cruises for the foreseeable future, this is new for the other lines mentioned above.  At least initially, this is a requirement so that cruise lines do not need to complete Simulated Voyages to be issued Conditional Sailing Certificates, allowing them to begin sailing much more quickly.  You can read about the Conditional Sail Order updates here.
Vaccine requirements don't mean that there may not be other restrictions and requirements of course, and while we expect some of these to become more clear for Alaska sailings, you can track major COVID-related requirements here: Masks, Testing, Buffets, and More - The Skinny on Cruise COVID Restrictions
Billy's Take on Alaska Sailings & Florida's Stalemate
It may be that the first US cruises to resume are visiting The Last Frontier instead of the warm blue waters of the Caribbean, and that's not a bad thing - just not what we expected.  Alaska's green light shows that the cruise lines, the CDC, and even both houses of Congress can work to bring a safe return to cruising.  This means that Florida, which can comply with the PVSA without legal intervention (since various Caribbean nations are ready to welcome ships) has just one thing holding it back from a speedy return to cruising from its ports: Governor DeSantis' executive order banning businesses from asking for proof of vaccination, which is immunizing the state against economic progress.  Watching neighbors to the north get cruise dollars back into their economies may interest Florida voters and businesses as they look for the same economic shot in the arm Alaska and Washington are about to receive.
In Alaska though, there is honestly nothing here but good news.  Business owners and hard-working folks in the Pacific Northwest will get to see some income again, and cruise lines can begin ramping up for what may be the first US sailings since March of 2020.  Of course, cruisers longing for a mild summer and beautiful sights are in luck too, including maybe, one South Florida cruise blogger who's going to be ready to cool down after cruising the Southern Caribbean in July.