Author: Bill February 15, 2021, Updated: February 16, 2021
Hopefully cruising will resume in the coming months, right around what should be the Alaska cruise season.  Unfortunately, even if cruising returns soon, the Mendenhall Glacier, quaint buildings of Ketchikan's Creek Street, and Juneau's Mt Roberts might not be on your itinerary.  Canadian and US laws and even CDC restrictions are putting the Alaska cruise season in jeopardy, but there are six things that might save it.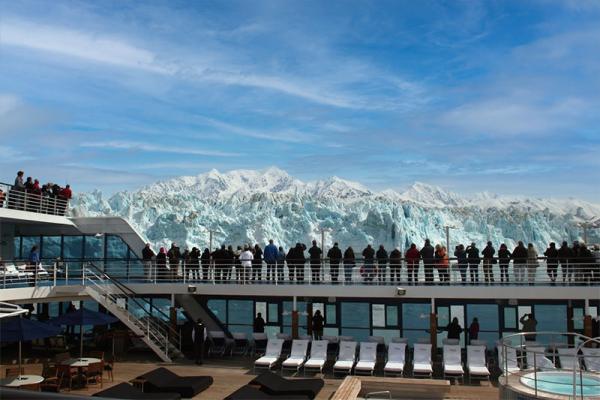 Why 2021 Alaska Cruises Might Be Canceled Soon
Early in the 2020 Coronavirus pandemic, the Canadian government banned most cruise ships from calling on Canadian ports.  This restriction was in line with other travel restrictions the country put into place to help reduce the spread of disease, and initially lasted just a few months.  As conditions worsened, the ban on cruise ships visiting Canada kept getting extended.  Of course cruise ships weren't sailing out of North America this whole time, so there wasn't any real impact.  In February of 2021, Canada pushed this restriction all the way out to February of 2022, meaning that even if cruising starts again the spring or summer of this year, ships won't be visiting Canada.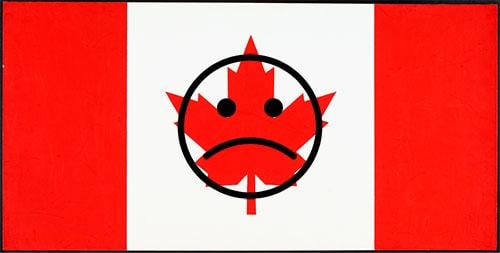 Why does this matter for Alaskan cruises?  Almost all Alaskan cruises visit, start, or end in Canada.  This isn't just because British Columbia is lovely, it is, and you should absolutely visit sometime.  The reason that that vast majority of these sailings visit Canada is because they have to.  Since the late 1800s the United States has a law called The Passenger Vessel Services Act, which among other things, requires that non-US-flagged passenger ships can't start and end in the US without visiting a foreign port.  This means you can't cruise from Seattle to Anchorage with visiting Canada.  The PVSA is a topic in and of itself, so we've got an article explaining the reasons it exists, the exceptions to the law, and how this impacts other cruise itineraries you might otherwise be interested in: What is the Passenger Vessel Services Act (PVSA)?
Because all of the land near Alaskan cruise ports is either part of the United States or Canada, there isn't another country that cruise lines could easily visit to ensure they don't violate the law, despite our best efforts at establishing The Nation of CruiseHabit just off the coast of Seattle.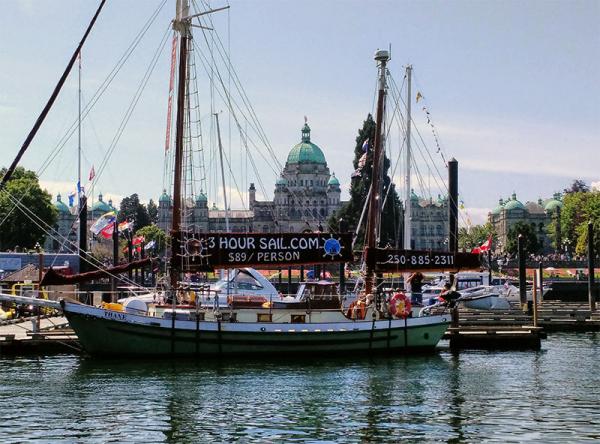 When Canada announced the extension to their cruise ban, several cruise lines, including Royal Caribbean and Celebrity Cruises, announced they'd not be canceling 2021 Alaska cruises just yet.  This isn't just because they don't want to cancel more cruises, but because they're trying to figure out how to work around the problem so that Alaskan cruises can continue, even without visiting Canada.
Potential Workarounds to the Alaska Cruise Challenge
There are several ways that cruising to Alaska might be possible despite this ban.  Each has it's hurdles of course, but it's important to remember that necessity is the mother of invention.  Many Alaskan towns' primary sources of income are from the states $4 billion tourist industry, and during the 2019 cruise season, about 1.4 million of the 2.26 million tourists visiting Alaska arrived by cruise ship.  Still the challenge is a formidable one.
Cruising on Smaller Ships
The Canadian ban on cruise ships only applies to ships carrying more than 100 guests.  While you won't see a Royal Caribbean ship with only 99 guests onboard, there are smaller luxury lines that operate much smaller ships.  For example, lines like Sea Dream Yacht Club and Ponant have ships that could reasonably sail with fewer than 100 guests.  These lines offer extremely high-end experiences, and can get up close to some of Alaska's most spectacular sites, though they do command a premium.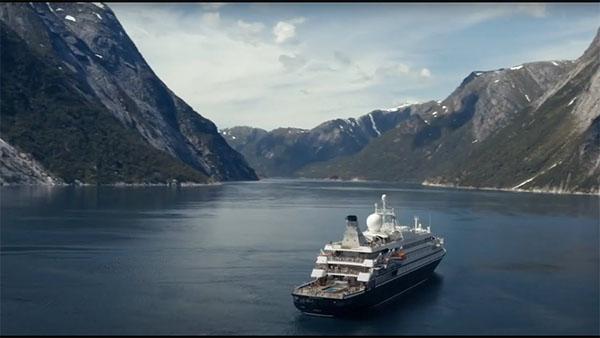 Technical Stops
A technical stop is when a ship briefly visits a port, even without any guests disembarking, and used to be a trick that was used to skirt the PVSA.  Eventually however, US authorities determined this violated the intent of the law, so technical stops were no longer allowed.  While technical stops sometimes still occur, this usually has to do with immigration law, and the type of visas that some crew members may have.
The Canadian government has reportedly said that technical stops (for ships with guests) aren't on the table right now.  Their restrictions don't allow cruise ships in their waters at all, and with no significant economic gains to Canadian ports to be had from technical stops, it would seem unlikely they'll budge.  Even if Canada did allow for this, the US government would need to decide to again allow technical stops to circumvent the PVSA – but at that point, they might simply be inclined to take action that doesn't require visiting Canada.
Updating or Pausing the PVSA
If the US government modified the PVSA to allow for cruising from Seattle (for example) to Alaska, this would solve the problem.  Of course that would require a congressional appetite for action, and while those from Florida, California, Washington, and Alaska (where cruise lines operate and/or have many shore side employees) might be inclined to make these changes, there's not significant advantage for other Representatives and Senators to sign on.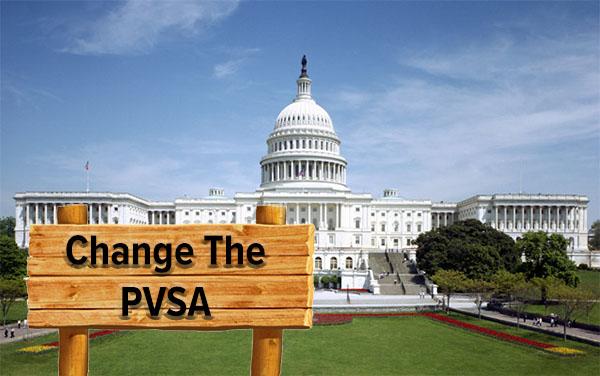 The reason for the PVSA's existence is to offer and advantage to domestic carriers, and there are some exceptions already allowed where domestic carriers don't operate certain routes – but this isn't the case for Alaska, where UnCruise Adventures indeed operates small US-flagged ships.  Interestingly, event though UnCruise isn't impacted by the Canadian restrictions, Capt. Dan Blanchard, their CEO, has said he'd support a temporary exemption to the PVSA.
Longer Itineraries
The current CDC restrictions don't allow sailings lasting more than seven nights.  If however this was changed, then in theory, cruises could leave from California, visit Mexico, and then sail to Alaska.  This would put a damper on the popular seven night sailings, but it may be possible to have sailings as short as ten nights, embarking in Long Beach and disembarking in Seattle, before starting over again in the opposite direction.  This simply couldn't be done in seven nights unless there was a single port of call in Alaska though, so there'd need to be some compromise from the CDC for this to work.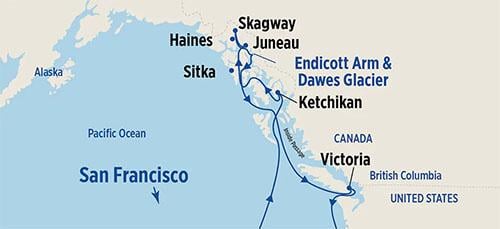 Sailing US Flagged Ships
Generally, only passenger ships registered (or "flagged") in the US can sail between US ports without stopping in a foreign port.  It's not just about the flag though, to be exempt, a ship has to be "coastwise-qualified", meaning, "U.S.-flag vessel having a certificate of documentation with a coastwise endorsement".  What makes a vessel eligible?  There are a lot of confusing criteria, but in the end, it's very broadly up to the USCG.  Because of the costs associated with this, there aren't many US-flagged cruise ships. 
In fact, aside from a couple of rather small ships (many of which are already excluded from the Canadian restriction if they carry fewer than 100 guests), the only US-flagged cruise ship is NCL's Pride of America, which sails around the Hawaiian islands.  NCL previously sailed Pride of Aloha with a US flag, after making a special arrangement with the US government, since the ship was not constructed in the US.  While cruise lines could attempt to staff and register vessels with Americans, and seek coastwise qualification, it would require considerable cost and effort, potentially extending well past the 2021 Alaska cruise season. 

Time
This may not seem like a creative idea, but it may just be a matter of waiting this situation out.  Any advanced solutions to the current challenge would likely be quite burdensome. Changing laws, or re-flagging ships for a cruise season in Alaska that, while important, might only have a couple of months of opportunity even without the Canadian restriction, might not be how the cruise lines want to spend their attorneys' and lobbyists' hours and budgets.
It could be a matter of writing off the 2021 Alaska cruise season (but we hope not), or it could be waiting for the pain to Alaska's economy to become so extreme that their legislators can get the attention of the rest of the country.  Time might also allow future berthing agreements with Victoria and Vancouver to be used as leverage, where cruise lines can threaten fewer future visits to Canada.  If this were a reality it'd certainly be a motivating factor to Canada, but also one that, as long as the PVSA is still in place, isn't likely to have any real muscle behind it.
A Brighter Future
Of course, the most optimistic of scenarios is that the US and Canadian governments are pleased with the health and safety measures cruise lines put in place, and the current pandemic is brought to manageable levels more quickly than expected, resulting in the Canadian government removing the restriction.  Is this the most likely scenario?  Perhaps not, but we can all hope that updated CDC rules, recent cruise line policy updates, the efficacy of safe vaccines all put us on a path toward a safe return to cruising soon, no matter where that ship might stop.