Author: bill April 30, 2021, Updated: May 21, 2021
Recent updates from the CDC now acknowledge vaccines as an important tool in the quest for safe cruising, and allow a new way lines may be issued Conditional Sailing Certificates and resume cruising from the US.
Update: In addition to everything below, read about the Alaska sailings that are now on track, starting as early as July.  
Conditional Sail Order: The Background 
In October of 2020, the CDC dropped their No Sail Order which prohibited cruise lines from sailing and issued a Conditional Sailing Order (CSO).  This CSO gave cruise lines a number of changes to put in place and then required they run Simulated Voyages (test cruises) so the CDC could verify things were being done properly.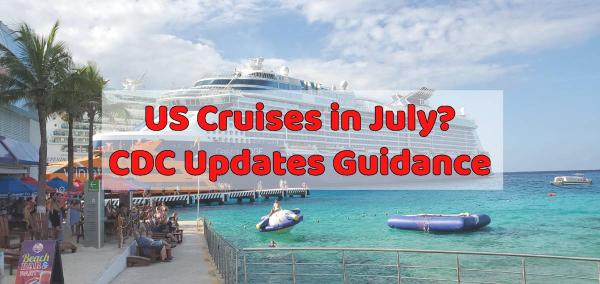 For months, the CDC then failed to provide final instructions for cruise lines, so Simulated Voyages couldn't take place.  In early April, the CDC finally issued additional guidance – though some of it seemed outdated based on the latest science.  In fact, the requirements didn't include any significant mention of vaccines.
CDC's Updates Now More In Line with Industry Wishes and the Latest Science
In an April 29th letter from the CDC to the cruise industry, the Conditional Sail Order was revised, and while there are many details to work out, the changes put the order more in line with what we know to be effective measures in the prevention of COVID spread.  There are several significant changes that should expedite the return to cruising and enhance safety.

If 98% of passengers and 95% of crew are vaccinated, ships do not need to complete Simulated Voyages.
Agreements for safe berthing and contingency plans with ports can be made in more efficient ways, allowing for single agreements to cover multiple destinations.
The CDC will review and respond to applications from cruise lines for Simulated Voyages within five days – this was previously 60 days.
Quarantine and testing requirements will be updated to reflect the latest guidance from the CDC for vaccinated persons.  This means, among other things, rapid antigen tests will be accepted before sailing, instead of more burdensome PCR testing being required.  Quarantine requirements for potentially exposed individuals will also be updated to more closely match shoreside requirements.
Vaccines May be the Key
Of the changes, the most significant may be that lines do NOT need to complete simulated voyages if almost all passengers and crew are vaccinated.  While sailings in Europe and Asia show that non-vaccinated sailings can be executed safely (of almost 500k cruisers since the summer, fewer than 50 cases of COVID have been recorded), vaccinated sailings obviously enhance safety, and skipping simulated voyages means US cruises can resume much more quickly by bypassing not only those sailings, but associated red-tape.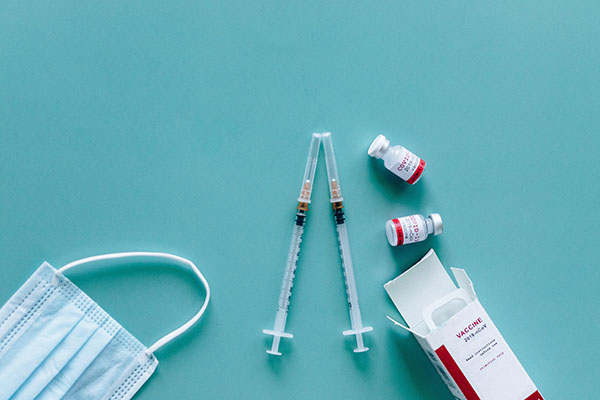 This particular change comes after Frank Del Rio, CEO of  NCLH, the parent company of Norwegian Cruise Lines, Oceania Cruises, and Regent Seven Seas, sent a letter to the CDC in early April.  The letter, in short, explained NCLH felt that following science-driven approaches to safety, including requiring all guests and crew to be vaccinated, would allow them to safely restart by early July.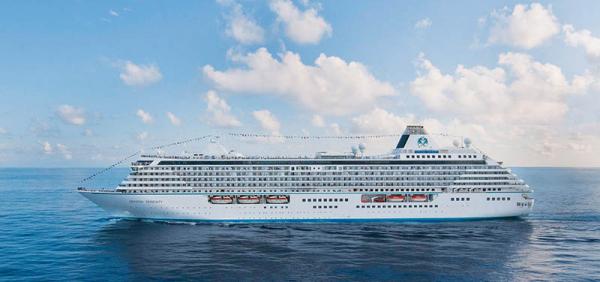 To that point, Del Rio seems hopeful that the latest updates represent a positive step.
"We are hopeful that the CDC's most recent letter is a harbinger of more good things to come," Del Rio told USA TODAY on recently.
Kids Will Still be Sailing by June 5th
Because individuals under sixteen years of age, still cannot be vaccinated after early May, vaccine requirements would seem to mean that ships sailing from the US cannot include children – unless they go the longer route of simulated voyages.  Lines catering to families will be incentivized to facilitate sailings that allow children, and by the time US sailings resume within the current guidance, we'll likely be much closer to younger people being eligible for vaccination.
In fact, on some major US lines, children can begin sailing as early as June 5th of this year – just not from the US.  We've got the rundown on the first major North American lines to start sailing the Caribbean, and what you need to know about them.  Check out the post, and join us on June 5th aboard Celebrity Millennium!
Looking to Cruise Soon?
We've got several posts you may find helpful with information on upcoming sailings.