Author: Bill March 26, 2021, Updated: April 21, 2021
Soon you'll be able to again cruise the Caribbean.  After a year without cruising in the region, lines have coordinated with several island nations and gained permission to set sail from ports outside of the US as early as June 5th.  Proof of vaccination will be required for guests to sail and the cruises will feature enhanced safety measures, so we'll review which lines will be operating, answer some common questions, and make sure you're ready to cruise.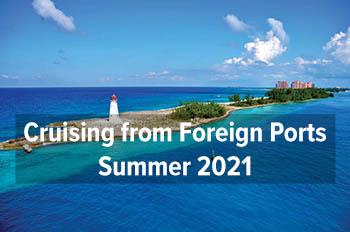 Testing the Waters
While cruise ships sail from many countries all over the world, Caribbean cruises on lines carrying mostly North American guests typically sail out of the US - often South Florida.  In January of 2021, Royal Caribbean announced they'd homeport Grandeur of the Seas in Bridgetown, Barbados and offer a variety of seven and 14 night itineraries.  This was the first indication that cruise lines were looking past US ports, but because these cruises aren't scheduled until December of 2021, it's plausible that this strategy involved factors beyond the CDC's Conditional Sail Order.  Still, it seems hard to imagine that the line didn't view this as a test to see whether or not its guests would be willing to fly a bit farther for their next cruise.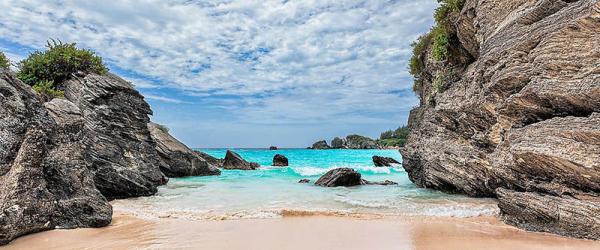 Crystal Cruises
In early March, Crystal Cruises, a luxury line popular with Americans, announced that they'd be sailing seven night cruises out of Nassau, Bahamas starting in July.  This was the first time we'd seen a cruise line so clearly looking to resume cruising despite the CDC's restrictions, by announcing round-trip departures from non-US ports.  All guests and crew on these sailings must be vaccinated against COVID-19, which currently restricts them, generally speaking, to those 16 years of age and older - but Crystal is a line which generally attracts few guests under 16.
Get more information about these sailings.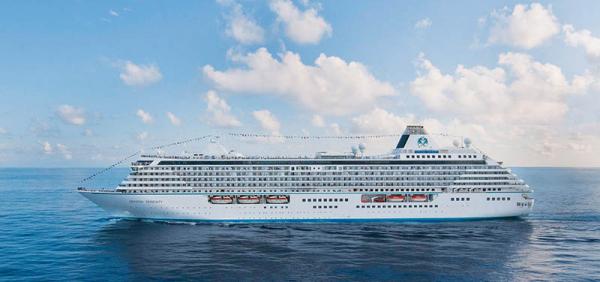 Celebrity Cruises
On March 19, Celebrity Cruises excitedly announced that they'd be sailing Celebrity Millennium out of St Maarten.  They're offering two alternating itineraries, each of them seven nights, which begin sailing on June 5th, and are currently scheduled through the middle of August:
Tortola (BVI), St Lucia, and Bridgetown (Barbados)
Curacao, Aruba, and Bridgetown (Barbados)
For these sailings, all crew, as well as guests over 18 years of age must be vaccinated against COVID-19.  All guests must have a negative PCR test within 72 hours of embarkation, and rapid antigen tests will be performed just before boarding.  The ship certainly won't be crowded, as guest capacity has been capped at 40-60%, and it doesn't appear that inside or ocean view staterooms are available (only balconies and suites).
Get more information about these sailings.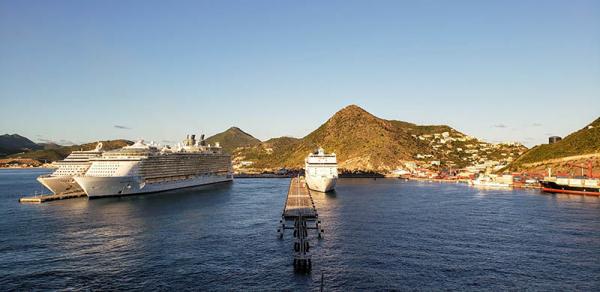 Royal Caribbean International
Just an hour or so after the March 19 announcement from sister-line Celebrity Cruises, Royal Caribbean International announced that they, too, would be sailing in June, with Adventure of the Seas offering seven night cruises out of Nassau, Bahamas.  The sailings will include an overnight stay in Coco Cay (Royal's private destination in the Bahamas), Cozumel (MX), and Grand Bahama Island, and the first is scheduled for June 12.
On March 23, Royal announced an additional Summer deployment, this time Vision of the Seas with seven night cruises out of Bermuda.  These cruises will visit Coco Cay and then return to Bermuda where they'll spend an extra day in port allowing guests to enjoy the island without needing to get a hotel for the evening.  The first of these cruises is June 26.
Unlike their sister-line, Royal Caribbean is indeed selling inside and ocean view staterooms.  The safety and vaccine requirements for Royal are similar to Celebrity; all crew, as well as guests over 18 years of age must be vaccinated against COVID-19.  All guests must have a negative PCR test within 72 hours of embarkation, and rapid antigen tests will be performed just before boarding.  Ship capacities will be limited - though Royal hasn't clarified the exact limits.
Get more information about these sailings.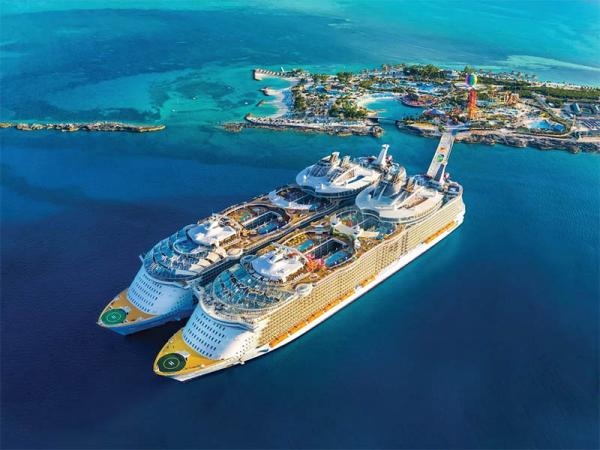 Norwegian Cruise Line
Norwegian Cruise Line has pushed hard to start sailing from the US, appealing to the CDC that layering the proven safety approaches with vaccines is a recipe for success.  They want to make sure however that guests can get to saying soon regardless of how things unfold with the Conditional Sail Order, so they're positioning ships to sail from Jamaica and the Dominican Republic.
On August 7th, Norwegian Joy will begin seven-night sailings out of Montego Bay, Jamaica.  Joy will visit Harvest Cay (NCL's private resort in Belize), Roatan (Honduras), Cozumel (Mexico), and Ocho Rios (Jamaica).  Additionally, starting August 15th, Norwegian Gem will begin a series of seven-night sailings visiting Bridgetown (Barbados), St Lucia, St Maarten, and St Johns.  It's worth mentioning that NCL's air prices for these sailings have been very compelling - so don't let the flight cost keep you from getting a quote.
NCL is requiring tha ALL guests be completely vaccinated for COVID prior to sailing - even children.  You can read more about NCL's efforts to return to safe sailing here.
Get more information about these sailings.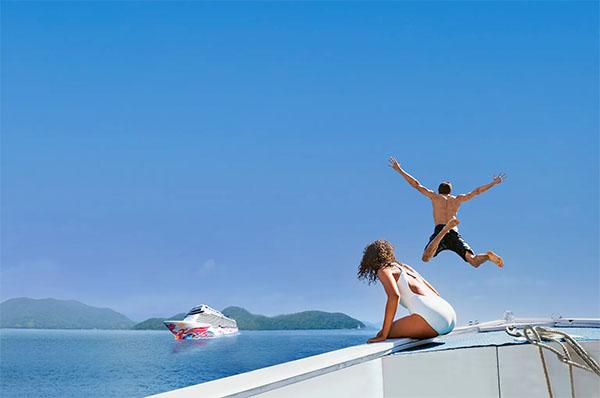 Non-Caribbean Sailings, Including Celebrity Apex Inaugural Cruises
Above we focussed on Caribbean sailings, but it's worth mentioning that in addition to the European sailings being offered by lines popular in the region such as Costa and MSC, as well as Royal Caribbean sailings in Singapore, North American lines seem confident in their ability to bring back sailings in the Mediterranean.  Royal Caribbean announced that Jewel of the Seas would be offering seven nights sailings out of Cyprus starting in July, with stops in Limassol, Athens, Greece and the Greek islands of Rhodes, Crete, Mykonos and Santorini.  Celebrity Cruises announced that Celebrity Apex' inaugural cruises would start from her European homeport of Athens (Piraeus), and run seven nights, with stops in Mykonos, Rhodes, Santorini, Limassol, Haifa, and Jerusalem. 
If you're looking to check out Apex once she's in the US, the first-ever CruiseHabit group cruise will set sail on Apex out of Ft Lauderdale in January 2022.  We've got incredible rates and some exclusive events planned.
Get more information about these sailings.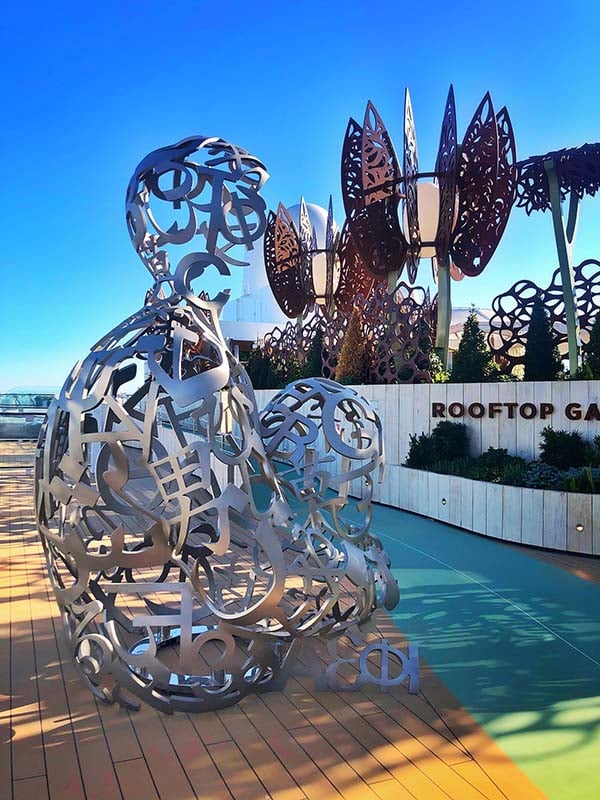 Will Masks Be Required?
One of the big questions potential guests have is about masks, and whether guests will be required to wear them.  So far there isn't an answer to this - but we expect to know soon.  It's easy to suggest that if all guests are vaccinated, that the need isn't there.  Of course there are some reasons they may still be advisable, including the inclusion of guests under 18 who won't likely be vaccinated at the time of sailing, and of course the simple idea that cruise lines will want to operate with an abundance of caution to avoid any illness, as well as bad press.
The first sailings are still weeks away, so it's likely that policies will change based on the latest science, vaccination rates, infection rates, and requirements from the local authorities who are permitting cruise guests to visit in the midst of a pandemic.
If lines do require masks to be worn, some may find this enough of an inconvenience that they'll not want to spend their hard-earned vacation time worrying about restrictions and donning masks - and that's okay.  For others (myself included), we'll be delighted to get back to sailing, so putting on a mask seems a small price to pay.  Be sure to ask your travel agent about the latest information on policies, including your cancellation options.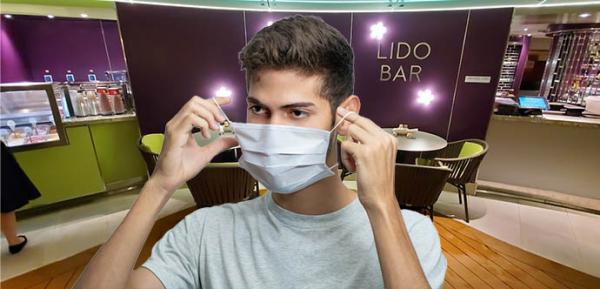 Can Guests Disembark in Port?
Guests on these sailings will indeed be permitted to disembark - though they'll only be able to do so as part of excursions offered through the cruise line.  This allows the cruise line to ensure that the tour operators are following safety protocols, and allows the local governments some ability to ensure cruise guests will likewise be playing by the rules. 
If you're planning on sailing with Celebrity, you may want to consider the Elevate and Indulge fares, which not only upgrade some of the amenities that Celebrity already includes (such as drinks and WiFi), but includes additional onboard credit which can be used for shore excursions.
Will These Cruises Be Safe?
Since the start of COVID-19, we've learned a lot about how the virus spreads so that it can be minimized.  Most major lines have touted upgrades to their HVAC systems, surface disinfection protocols, and more.  Further, North Americans will be quite late to the game in our return to cruising - a return that will start with every adult onboard having been fully vaccinated against COVID-19.
Since the summer, cruises from Asia and Europe have allowed nearly 400,000 cruisers to enjoy vacations, with fewer than 50 infections - a rate of less than 0.013%.  In that same timeframe, 9.4% of Floridians have had COVID-19.  This isn't luck, it's a result of science-driven multi-layer approaches to safety, which we've covered at length.  Keep in mind, too, that these European and Asian sailings have been running since long before vaccinations were even available, so cruise lines have already demonstrated that the extreme measures they've been taking to protect guests and crew have met great success.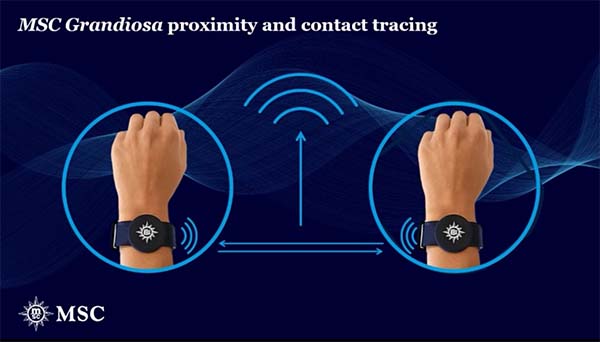 What About Flights?
If you want the easiest way to get to your cruise, ask your travel agent to book your air through the cruise line.  This helps ensure that flight delays don't negatively impact your cruise, and that everything is taken care of for you; the cruise line will rebook flights if necessary, and ensure you'll make it to the ship, and then back home, so you won't need to go through the trouble of managing changes.  This could be an especially important consideration if you're sailing on the first cruises with these new procedures, in case disembarkation delays cause you to miss your flight.  Rates for these air-sea programs are often quite competitive, sometimes costing less than booking flights on your own, but other times coming at a premium. 
No matter how you book your air, we'd recommend flying in at least a day early.  This has several advantages: for one, you can relax knowing that even if a flight is cancelled or delayed due to weather or other concerns, you've got plenty of time to get to the ship in time to enjoy the sail-away we've all been waiting for.  In addition, Nassau, St Maarten, and Bermuda are all beautiful places in their own right, and if you arrive earlier, your vacation starts earlier.  Imagine sitting on the beach at your hotel in St Maarten, looking out to the sea, and thinking, "tomorrow, I'll be on a cruise".  That could be just a couple of months away.
What's Next?
While we don't yet have anything official, there are many signs that point to other major cruise lines planning to sail out of non-US ports in the Caribbean this summer.  Even if the current embarkation ports have very limited capacity, additional ships could embark on different days, and there may be other Caribbean ports willing and able to accommodate cruise lines seeking more ports from which to sail.
Cruise lines will want to add sailings any way they can, so we'd expect sailings from non-US ports to continue at least until they feel confident that cruising will be permitted to resume safely from the US.
When Will Sailings Resume from US Ports?
Recently, the Cruise Line International Association (CLIA) urged the CDC to reconsider the Conditional Sail Order, or at least progress to the next steps so that cruising can more quickly resume from the US when safe.  Unfortunately, the agency gave no solid answers on when things would restart.  Following these developments, or lack thereof, Florida Governor Ron DeSantis and other officials in Florida called on the CDC to move forward at the threat of legal action.
There are many complicated things at play, as well as confusing information around the current restrictions, but we recently explained the status and offered information about how you can help bring safe cruising back to US ports.
In the end, we don't know when cruising from the US will resume, but we can be reasonably confident that by June 5th, we'll be back at sea.  Finally, the light at the end of the tunnel is starting to look a little bit like a sunrise on the ocean.