Author: bill March 25, 2021, Updated: April 13, 2021
As many of us start to see the proverbial "light at the end of the tunnel", when it comes to cruising from the US, the situation remains quite dark.  It's not because of what the CDC or any government agency is doing, but what they're not doing.  The Conditional Sail Order is stalled, the CDC doesn't know what to do next, and you can help.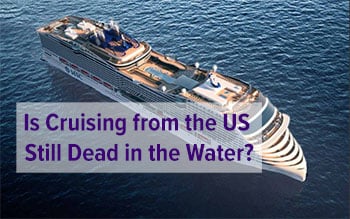 The CDC Hasn't Changed a Thing
Last year, the US Centers for Disease Control (CDC) announced that as of October 31, 2020, they'd allow their previously issued No Sail Order to expire, but this didn't mean cruises could start up right away.  In fact, they replaced the order with a Conditional Sailing Order (CSO), which provided guidance and the first of what they said would be a series of steps for cruise lines.  Based on the success of those steps, they'd issue Conditional Sailing Certificates so that cruise ships could return to sailing with guests.  We wrote about the CSO when the information was first released - and were excited at the time: These Are the New CDC Rules for Cruising
The Gridlock
This CSO sounded great; however, of the four steps outlined by the CDC, we've still not got to step two.  As of the late March 2021, the government agency has failed to provide the technical guidance to cruise lines explaining exactly how to proceed.  In fact, absent anything in closed-door meetings, the CDC seems to have gone completely silent on the matter.
Making this more challenging is that to complete the steps, once provided with the required technical guidance, the cruise industry will need time to get things ready to sail again with the restrictions the CDC wants to mandate.  Cruise lines estimate that this will take ninety days from getting a green light, but of course, that timer can't start if the CDC doesn't provide instructions and isn't willing to participate in the process.
Confusion, from Guests to Government
Last week, Alaska Senator Lisa Murkowski questioned CDC Director Rochelle Walensky on the state of the Conditional Sailing Order's framework, asking when cruising would be able to return.  Walensky wasn't able to provide any timeline at all, and only said the agency was "moving toward phase two".  What came next however was far more confusing and frustrating.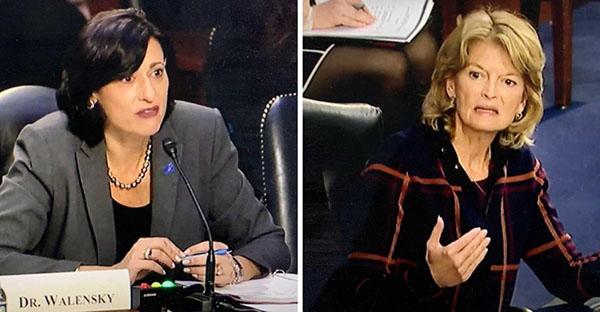 "This is an inter-agency decision. It is not a decision solely up to the CDC," Walensky said. "I would be remiss if I were to do that myself because the decision is not solely up to us."
In March of 2020, it was the CDC that said cruises could no longer sail.  In October of 2020 it was the CDC who told the industry that if they followed a set of steps within the CSO framework, cruising, with significant restrictions, could start again.  Yet, when Walensky was then asked who else was involved in the decision-making, she appeared uncertain, and offered, "'I believe Department of Transportation, OMB (Office of Management and Budget); there are numerous others making these decisions."
If the CDC can't identify who can guide the industry to a safe restart, it would seem a bit off-balance to assert that they're the ones who can stop cruising.  Despite this, calls by cruise line executives to re-assess the CSO have been rejected.  Many point out that the pandemic condition was very different than when the CSO was announced in October of 2020: no vaccines, and upward trends in infection rates.  Nearly five months later, over a quarter of Americans have received at least one vaccination, with expectations that most adults will be vaccinated before July.  "We think that that the science has moved ahead of the (CSO)," noted Royal Caribbean Group CEO Richard Fain. "It was a very good process way back when. Back in October of last year we thought it was a positive (move) and it's now out of date."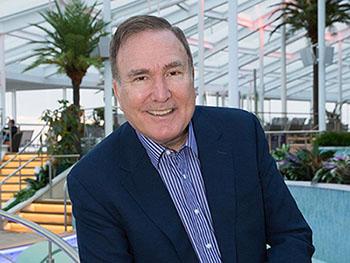 The CDC's response to recent pressure has been flat, explaining they don't have plans to rescind the CSO.  This has led to significant confusion among would-be cruisers reading headlines that tease a ban on cruising until November.  The reality is that the CDC hasn't done that, because they've done nothing at all.  That months-old Conditional Sail Order simply has an expiration date of November.  In fact, it says it will remain in effect until either November 1st, the expiration of the Secretary of Health and Human Services' declaration of a public health emergency, or until, "the CDC Director rescinds or modifies the order based on specific public health or other considerations".  We know Director Walensky is an important person with many priorities, but we hope she has a chance to re-review that last part.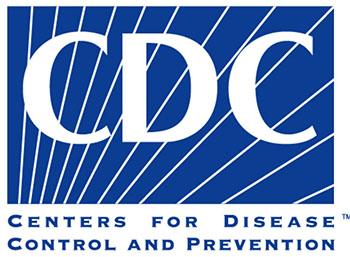 Progress Despite the CDC
The CDC seems to have purview over cruises that leave from or visit the United States, but there's no reason cruise ships can't sail from other countries.  In fact, according to the Cruise Line International Association (CLIA), since last summer, almost 400,000 people have taken cruises from Europe and Asia, with fewer than 50 positive COVID cases – that's less than 0.013%.  In contrast, since last summer, 9.4% of Floridians have contracted COVID.
Recently, several cruise lines have announced their plans to start sailing the Caribbean from non-US ports.  Adult passengers on these sailings must be vaccinated, ship capacities limited, and other measures will be in place.  With pent-up demand and reduced supply, it's no surprise that these are booking quickly. 

You can read more about Royal Caribbean and Celebrity Cruises sailings here.
We've already booked some non-US sailings and look forward to safely returning.  Some of these cruises even feature itineraries we'd be inclined to book under "normal" conditions, but of course, we'd like to cruise from the US again, too.
How You Can Help Cruising Return
Yesterday the cruise industry called on the CDC to provide a path to the safe return of cruising.  With the President's promise of being, "closer to normal" by July 4th, it seems reasonable for the CDC to take action and guide cruise lines on a safe resumption of sailing – vaccinated guests, testing, distancing, etc.  Those industry leaders that reached out to government are important and influential individuals, but the masses have a voice as well.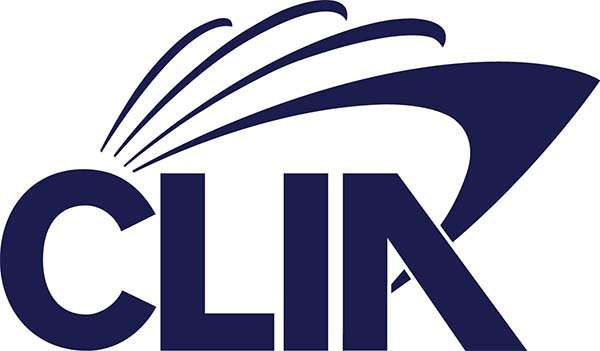 Cruise Lines International Association (CLIA) is imploring U.S. residents to use their voices, to call, tweet, and write to elected officials in the House and Senate about this.  The association, representing 95% of cruise lines, has a simple request of the CDC, and you should too, lift the Conditional Sailing Order (CSO) and allow cruising to resume in the U.S. by the beginning of July 2021.  
Please visit this page on the CLIA site where they've provided additional information as well as a tool making it very easy to contact your representatives by various means.