Author: bill April 21, 2021, Updated: May 18, 2021
After a long wait, it's finally time for some of us to return to safe travel.  In the coming weeks we have several trips lined up and we're looking forward to posting stories, photos, tips, and more.  Not only are we excited to get back to exploring and relaxing, but this will be an opportunity to see and understand some of the new rules and logistics traveling may now require.  We'll be learning about special insurance policies, testing, mask policies, and more – but none of that will get in the way of having a great time and sharing the journey with you. 
For each trip, we'll be live blogging, but also sharing our experiences in live videos, and following up with video reviews of resorts, cruises, and more. Continue to the bottom of this post to see how you can follow along.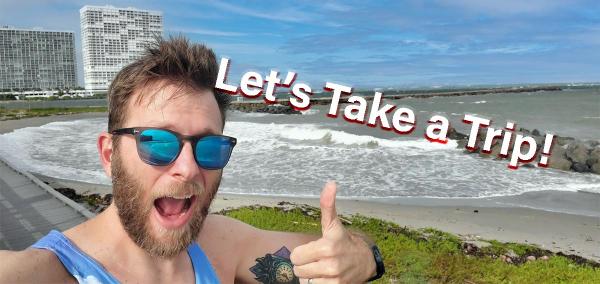 Upcoming Trips (So Far)
April 28 - May 2: Four nights at RIU Peninsula Palace in Cancun, MX
Cancun not only offers an easy getaway for those coming from other North American cities, but there are loads of resorts catering to all styles and desires.  We picked the RIU Peninsula Palace for the wide variety of options available at this all-inclusive property, and its proximity to some other spots we might want to explore.  We'll share the process, accommodations, dining, activities, and of course, great views.  It'll be interesting to compare some of the paradigms to the cruises we're more accustomed to.  This is CruiseHabit of course, so drop a comment below if you can figure out the connection between where we're staying, and the cruise industry.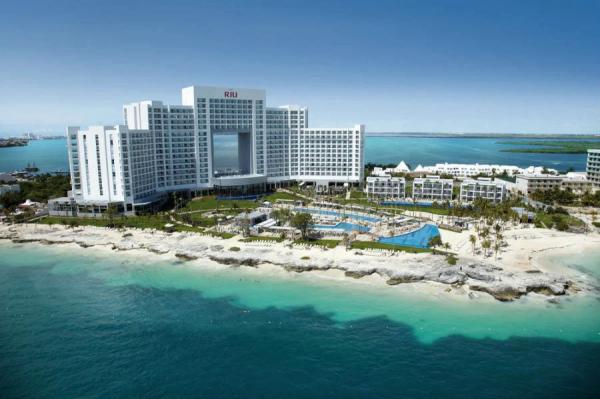 June 3 - June 5: Two nights in St Maarten
This is a gorgeous two-country island we're always happy to visit on a cruise – but now we'll have some extra time and get to explore at night!  That means time to enjoy the nature, the sunsets, and maybe even a pastry or fourteen on the French side of the island.  Most of the time we plan on doing very little but enjoying the gorgeous and relaxing Great Bay Beach, where the resort, local restaurants, shops, sand, and surf are all just steps from one another.  Though we're still working out the exact arrangements, we'll be staying at a resort on the beach that is a short walk to the Phillipsburg cruise pier.  That's convenient for our next trip…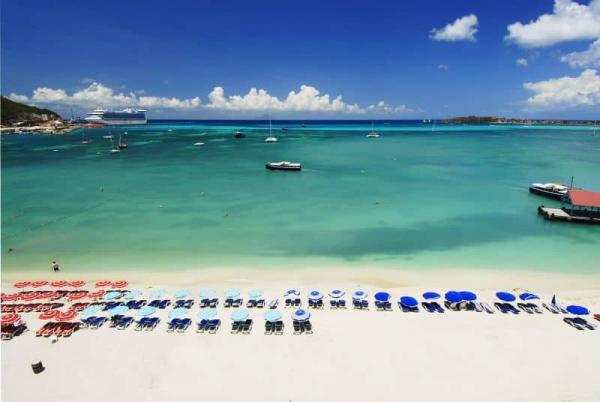 June 5 - June 12: Seven nights on Celebrity Millennium!
This will likely be the first major cruise line sailing the Caribbean again, and we couldn't be more excited.  Our cruise will take us round-trip from St Maarten to Curacao, Aruba, and Bridgetown.  Not only do we get back to the sea and visit beautiful destinations, but we get to sail on a ship that recently underwent major refurbishments as part of Celebrity Revolution.  In fact, the last cruise we took was on her sister ship, Celebrity Infinity, which hasn't yet been Revolutionized, so it'll be fun to compare the experiences.  One big difference between this and past Celebrity sailings is that this will be the first sailing with Celebrity's new Always Included fares, where everyone gets WiFi, tips, and drinks included with the price of the cruise.  Note that these sailings require all guests 18+ to be fully vaccinated against COVID-19.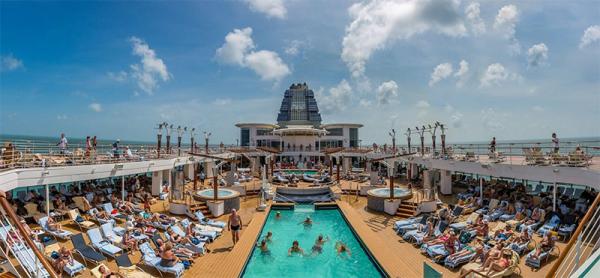 Domestic Travel
In addition to the trips above, we've got a few domestic trips we'll be taking in the next month and a half.  While we won't likely share these experiences live, they'll also be important to see how various airports, hotels, and other properties around the country are handling things as millions of vaccinated Americans start going back on the road.  So, if you think you see a guy with a CruiseHabit shirt and a weird tan while at your local grocery store in Appalachia, or in a gym in rural Pennsylvania, come say hi.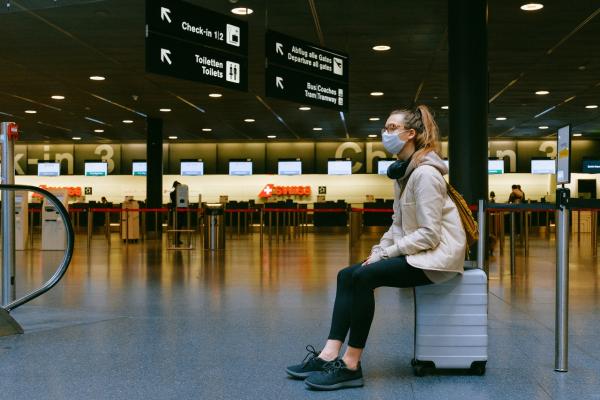 Whether you're tuning in to see what it's like to travel with some new processes and restrictions, or looking for ideas for your next trip, we can't wait to talk about it with you! 
Two Ways to Follow Along
Streaming and Live Blogs
Each day of our trips we'll be posting a summary of how we spent our time.  Often this includes tips we picked up along the way, many photos, and usually reasonable success in masking how much we enjoyed the Celebrity Revolution.  Live videos aren't usually scheduled, but we try and catch sail-aways and sunsets, while also taking time to show you around the town, ship, or resort and answer any questions you might have.  This is a way for you to not only get involved and say hi, but to ask any questions you have about travel.  Check out the links below to ensure you don't miss a thing.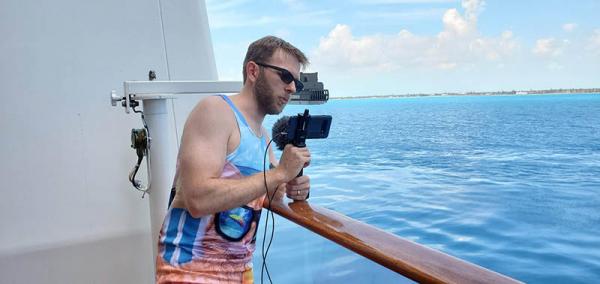 Join Us In-Person
Our vacation means all of us!  There is still space available on all three of our stops, which means in less than a week we could be hanging out on the beach in Cancun enjoying a drink and guessing what I forgot to pack (I'm a little out of practice).  Want to get back to the sea?  Celebrity offers fantastic cruise experiences, and the June 5th sailing is sure to be all the more special.  Of course, if you're coming along, you'll want to fly in at least a day early to enjoy St Maarten with us.
You might be surprised to find how reasonable some rates are right now, but that won't last, especially since cruise ships and resorts are limiting capacity.  Fill out this short form and the same awesome folks at TouringPlans who work out our travel will make it easy for you, too.  Just tell them that you want to take a vacation with CruiseHabit!  Or ya know, tell them you're looking for something the week after.  I promise I won't be too hurt.  If you're not quite ready to travel, we understand - so plan to join us on the brand new Celebrity Apex on January 8, 2022!  Either way, you deserve a vacation.