Author: bill August 17, 2016, Updated: December 22, 2019
While cruising is different things for different people, it's no secret that especially when it comes to Caribbean cruises, people like to kick back, party a bit, and drink.  Even on Baltic or Alaska sailings it's a safe bet that the bars are among the most popular spots - and why not?  It's vacation!  For most of us though, there comes a time in our cruise planning that we start thinking about how to control our bar tabs.  Some purchase drink packages (a topic for later discussion), others 'pre-load' their on-board account with cash to contain the damage, but frequently people resort to smuggling booze on their cruise.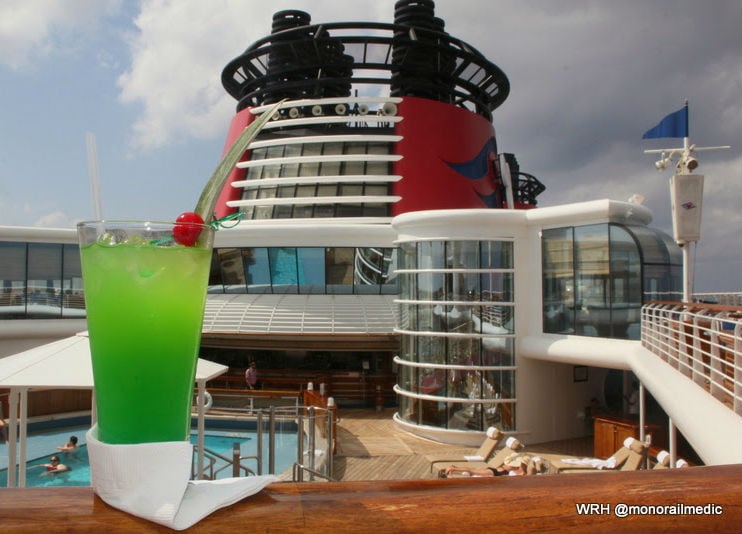 What's the best way to sneak alcohol on a ship?  Well, I'll tell you...
Don't do it.  
An entire industry has been created for sneaking alcohol onto cruise ships, so there are many products to chose from, but that doesn't mean using any of them is a good choice.  I could claim to take the high road and tell you that it's like stealing...it's dishonest...etc.  I'm not though, because I've brought liquor on ships multiple times and found it's just not worth it.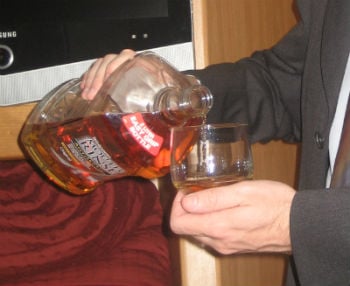 Let's imagine you're a fan of rum and Coke, so you bring a Rum Runner full of Ron Zacapa or Sailor Jerry only to realize you now have to go buy a Coke (which, depending on the cruise line, could already cost you a couple of dollars).  You leave your cabin, head to a bar, get your soda, and head back to your stateroom to mix it.  Now you're free to roam about the ship, relax by the pool, etc - with your one drink.  Want a refill?  Time to start this process over again!  It's simply isn't convenient.  Even if you keep a glass and leave your room with your spirit of choice, you still have to go back for more, and further, your options become limited.  Want a martini?  Good luck getting your favorite bar keep to give you a chilled glass with an olive and a splash of vermouth.  
There's another downside, too; cruise ship bars can offer some really great drinks and fantastic showmanship.  I have quite the selection of spirits at home, but still go to bars on land for the creativity, the additional options, and the ambiance.  I've yet to have a stateroom attendant that will show up and flip booze-filled shampoo bottles to dazzle us before having a beverage.  
Update March 2017: I've also not seen a bartender flip a tampon flask, but if you really want to smuggle booze on a cruise ship and we're on the same sailing, just show up and pour me a drink out of one of those please.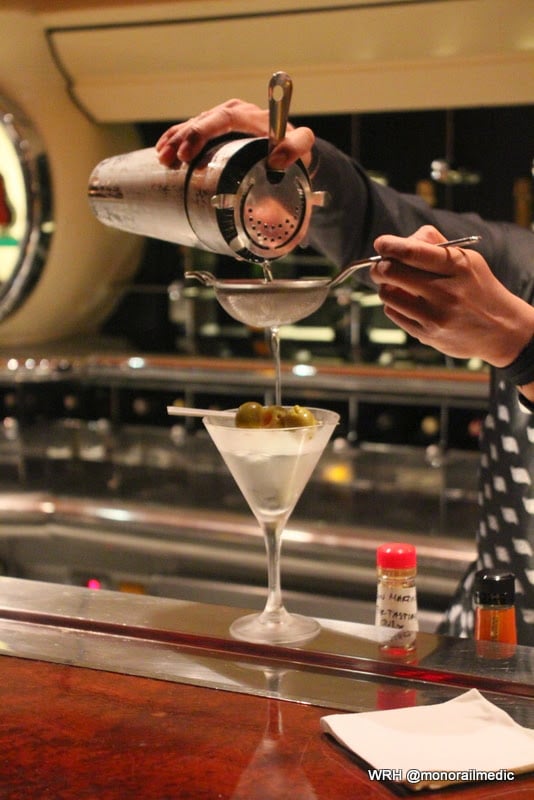 So what should I do instead?
Beverage packages - More and more cruise lines offer beverage packages that may be a great deal for some, but they're generally only helpful if you know you'll drink enough to at least break even.  In this article we provide information about packages offered by different lines, and help you calculate their value.
Tastings - This is a fun option.  Most cruise lines offer tasting throughout the cruise.  You can ask about them at guest services, and they're generally advertised in the daily schedule, or ever on signs at the bar.  I've seen martini tasting, mixology classes, scotch tastings, and more.  These can be fun, educational, and while they generally have a cost associated, you usually get far more bang for the buck than buying each of the drinks individually.
Bringing booze onboard - Thought this wasn't allowed?  It depends.  Most cruise lines allow you to bring a bottle or two on board.  Some lines charge a corkage fee, while others, like Royal Caribbean, don't.  Some lines in the ultra-premium end of the market allow you to bring on whatever you'd like - or in other cases, they simply don't enforce the rules as long as you're not bringing aboard an entire bar, or a keg.
Pace yourself - This last option may seem like the least fun, but don't overestimate how much you might drink.  You're likely to be enjoying many ports and activities while aboard your cruise, or, you might just experience drink fatigue* after a few days of enjoying yourself too much.
*drink fatigue: What happens on day 3 of your 7 night cruise.  Copyright Matt Hochberg.
Have other suggestions for reducing your bar tab without compromise?  Leave a comment below!