Author: bill May 30, 2021, Updated: June 2, 2021
Most cruise lines permit guests to bring a bottle or two of wine on board to enjoy during their cruise.  While these policies vary among cruise lines, guests may be charged what is known as a corkage fee.  What that fee is for, and when it's assessed, however, are often misunderstood.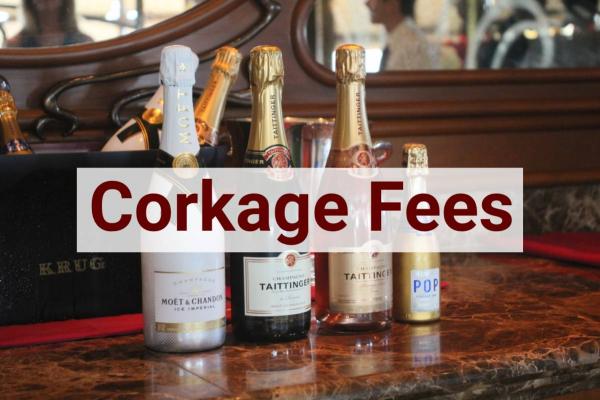 What Is a Corkage Fee?
Whether on land or sea, a corkage fee is a charge that restaurants or bars assess to those enjoying their own wine, rather than purchasing it from the venue.  This cost allows guests to bring a wine they particularly enjoy, and maybe even save them some money. 
If you bring your own wine to an establishment, they'll generally provide assistance in opening and serving your bottle, tableside ice (if requested), glasses, and they may even store remaining wine for a future visit.  This last part is important on a cruise ship, as any bottle, whether purchased onboard or brought on, may be stored and served to you in a different venue later in your cruise.  You're generally only assessed a single corkage fee for a bottle - rather than a fee at each meal or seating during which you enjoy your wine.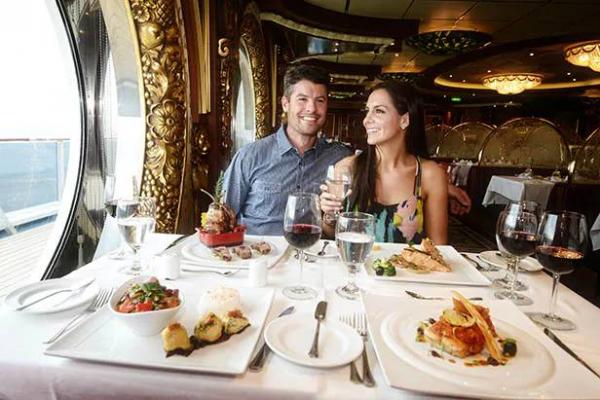 Can I Avoid Corkage Fees by Opening My Own Bottle?
While the name might suggest otherwise, the fee isn't really associated with the simple task of opening the bottle - the cost is meant to offset the money a restaurant might make from your purchase of wine.  This means opening it yourself does not circumvent your obligation to pay a corkage fee.  Still, you may want to open the bottle yourself in other cases, as you'll see below.
Do I Need to Pay a Corkage Fee to Drink Wine in My Stateroom?
Generally, no.  Corkage fees are assessed on bottles consumed in public areas such as lounges, dining rooms, or bars.  This means if you want to bring a bottle of your favorite wine to enjoy in your stateroom or on your verandah, you'll not need to pay any fees.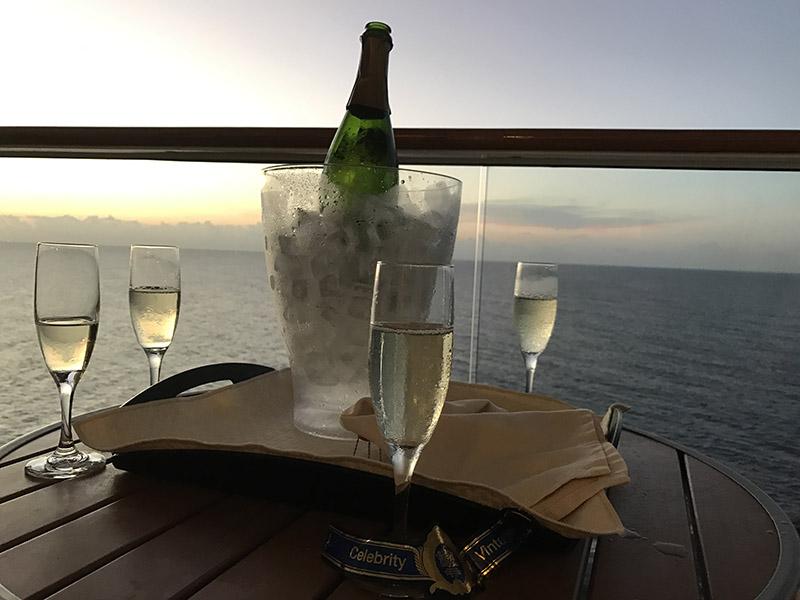 Of course, if you want to open the bottle in your room, you'll need a bottle opener, glasses, and maybe a bucket of ice - but you don't need to pack these items.  Simply ask your stateroom attendant for whatever you need, and just remember to tip them for their assistance.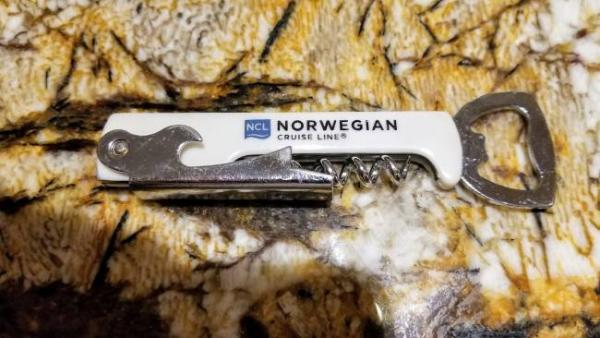 Corkage Fees Aren't Always Enforced
Many cruise lines seem to enforce corkage fees rather inconsistently.  Whether this is a policy or simply the discretion of servers, we've seen plenty of times a bottle has been enjoyed with dinner without a corkage fee being assessed.  Still, you should always expect cruise lines to charge the advertised corkage fees.
How Much Are Cruise Lines' Corkage Fees?
This varies from line to line, and in some cases, from region to region even for the same cruise line.  Generally speaking, however, these fees are $10 to $30.  Some lines automatically assess an additional 15-20% gratuity on top of this fee, while others do not.  While no one likes extra fees, it's courteous to provide some compensation for the bartender, sommelier, or other staff who tends to your drinks, as they'd likely be receiving a gratuity for that service if you'd have purchased drinks from them directly.
It is worth mentioning that having a beverage package/drink package doesn't mean you won't be assessed a corkage fee.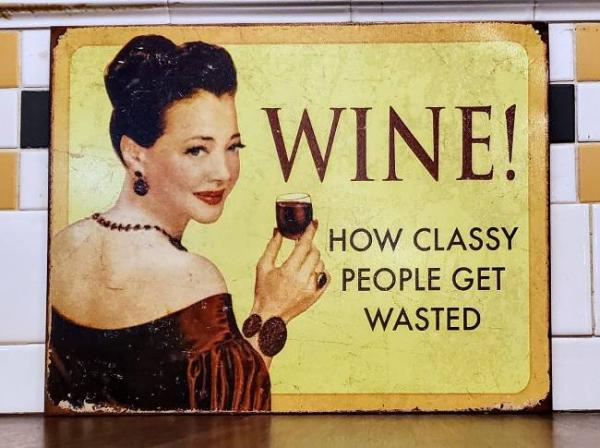 Final Thoughts
Planning on bringing your own wine on your next cruise?  Great.  Be sure to check with your travel agent for the exact rules and allowances for your cruise, know there may be a fee if you want to enjoy it in a public area, and leave the corkscrew at home.  If you're flying to your embarkation port, consider purchasing wine locally before your cruise.  Bringing your own wine from home adds a lot of weight to your luggage, and takes up space that you might need for other bags.  If merlot is a favorite of yours, and you like both its color and it's taste, we've got just the thing for you.