Submitted by

Bill

on Sat, 09/30/2017 - 12:53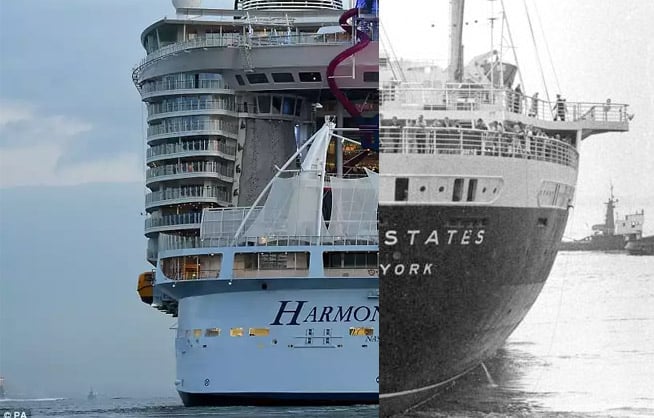 It's easy to long for the way things used to be, but equally easy to miss great advancements in front of you while looking behind you. More dining options, larger cabins, cashless cruising, and more. We may not think about these every day, but you'd quickly long for them if you stepped (or sailed) back in time.
I was somewhat "born into cruising", my experience coming about in the way that someone whose parents have a cabin in the mountains will always head to the hills to relax and reflect – but my relaxation had a midnight buffet and a muster drill. I'm fortunate, and this fortune has offered me a long-term view of cruising that few are lucky enough to have.
I'm sitting now in the serine solarium aboard the Harmony of the Seas, the world's largest cruise ship. This ship is similar to some of the earliest ships I sailed, in that it floats, and the people in charge are known as "officers". A lot has changed... Read more about The "Good Old Days" of Cruising Were Nice, but Today's Cruising Is Even Better