Author: Bill February 27, 2022, Updated: February 28, 2022
On March 4th the largest ship in the world, Royal Caribbean's Wonder of the Seas, will set sail with guests for the first time from Fort Lauderdale, Florida.  We'll be onboard for this maiden voyage and are excited to share this experience with you.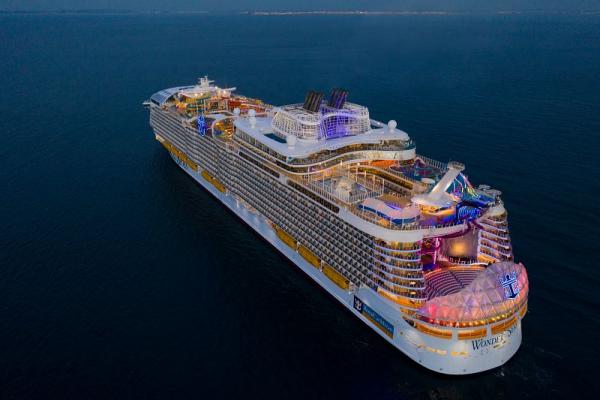 Wonder of the Seas Maiden Itinerary
Our cruise will be visiting Labadee, San Juan, Nassau, and Coco Cay.  Ships only recently returned to Labadee, so we're keen to see if anything has changed in the two years we've been away.  Our visits to Nassau and San Juan are both at night, which is convenient since we have work to do during the day (read about working remotely from cruise ships), and San Juan is a wonderful place to explore in the evening.  Ultimately, however, this trip is about the brand-new 236,857 gross ton Wonder of the Seas.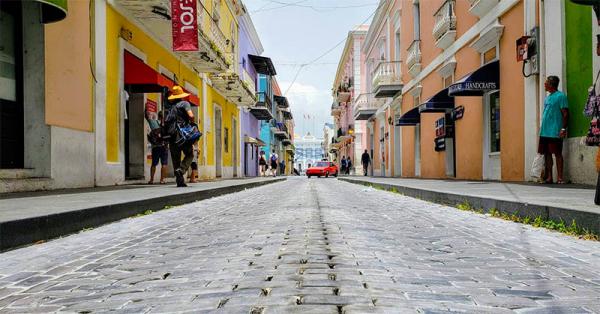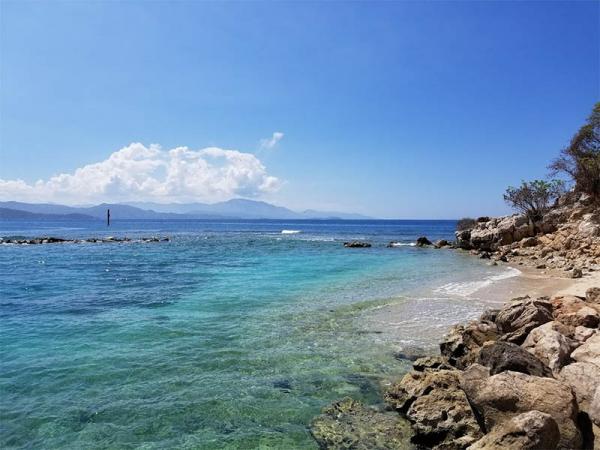 Why It's Special
There are many things that we find interesting about this Oasis-class ship, and ultimately, they all come down to her having some unique features that aren't found on any of her sister ships.  Further, she was originally going to sail from China - so we wonder if we'll notice any differences specific to her original intentions.  Below are just a couple of the things we're looking forward to.
Dining
Oasis-class ships are known for the wide variety of dining options onboard. In addition to Royal Caribbean favorites like Chops Grille, Izumi, and Wonderland, Wonder of the Seas features The Mason Jar Southern Restaurant.  According to Royal Caribbean, The Mason Jar "brings that homespun vibe on the new Wonder of the Seas℠ with unique takes on Low Country classics, Bayou staples, and some of the best BBQ you'll find on a cruise ship."  New is exciting, and as a concept, this one is new to cruising.  We confess as a party of vegetarians we'll need to crowd-source some feedback, but the sides alone look pretty amazing, so we'll not be leaving hungry.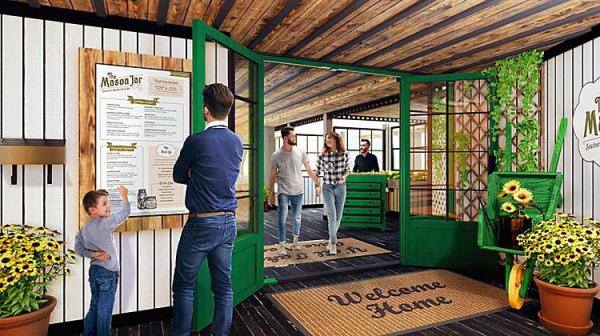 Something a little more relevant to our interests?  The Vue.  This is a new bar located just outside of the Solarium, which offers panoramic views of the ocean from 15 stories up.  A nice view and a drink?  We'll be sure to test this - you know, for research.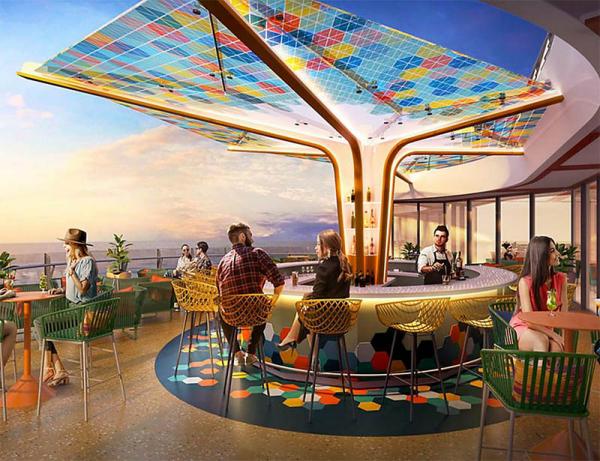 A New Solarium Style
We're big fans of solariums on Royal Caribbean ships.  These are usually semi-enclosed pool/outdoor lounge areas for adults only.  On Wonder of the Seas, this area is completely enclosed in glass, making it possible to maintain a comfortable environment in all weather.  If you've sailed on Odyssey of the Seas, we suspect you'll find a similar look and feel on Wonder of the Seas.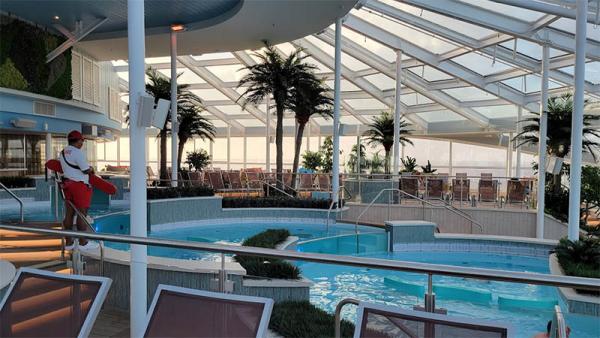 Entertainment
Traditionally, Oasis-class ships have featured a Broadway show, and it looks like Wonder, for now, may buck this trend.  Only recently did we learn what was coming here, and it looks like there will be three big performances: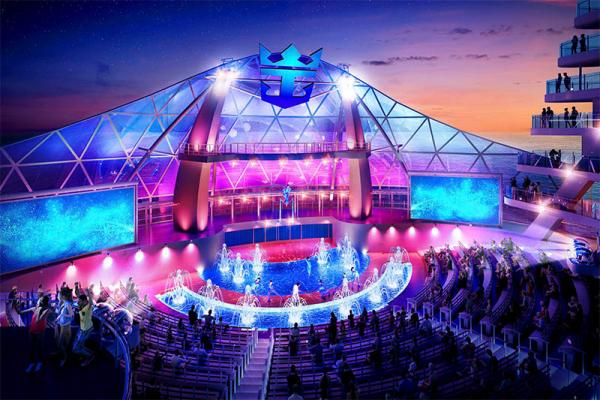 InTENse - An all-female cast show in Wonder's AquaTheater (a slight redesign from past AquaTheaters).  That's the large open-air venue at the ship's stern, with rigging, high-dive platforms, a pool, and more.  

365: The Seasons on Ice - A celebration of the seasons taking place on the large indoor ice-rink in Studio B, a multi-purpose room that hosts a night-club many evenings, as well as an ice-skating rink, and performances on ice.

Voices - This show is all about showing off talented vocalists.  We love stagecraft (see below), but highlighting powerful vocals as the highlight of a show is certainly something to be excited about.
How much you enjoy Royal Caribbean's style of entertainment dependents on your personal tastes, but their execution tends to be remarkable, so we're excited to see any new production shows they create.  
One show we don't expect to see is The Effectors II: Crash 'n' Burn.  This is the sequel to The Effectors, which we enjoyed immensely when it debuted on Odyssey of the Seas.  It demonstrated the best in theater tech that Royal could put together, and was well-executed.  The new version, on Wonder, is unfortunately not scheduled to start showing until later in the year.  
How to Follow Along
To get a [virtual] front row seat to our cruise on Wonder of the Seas, be sure you're following along not only here at CruiseHabit.com, but on Facebook, Instagram, and Twitter, as well as YouTube.  Expect some live broadcasts on Facebook and YouTube (so make sure you subscribe!) where you can ask us questions in real time as we show off the newest and largest cruise ship in the world.
If you want to check this ship out for yourself, you can get a no-obligation consultation and quote from the same awesome people at TouringPlans Travel who plan our trips.