Author: Bill July 25, 2021, Updated: July 3, 2023
With more people than ever enjoying the flexibility of remote work, and broadband technology improving, much of the world can be your office.  What about cruise ships though?  Working from cruise ships may be possible for some, but it's critical to understand whether it's possible for you, before setting sail.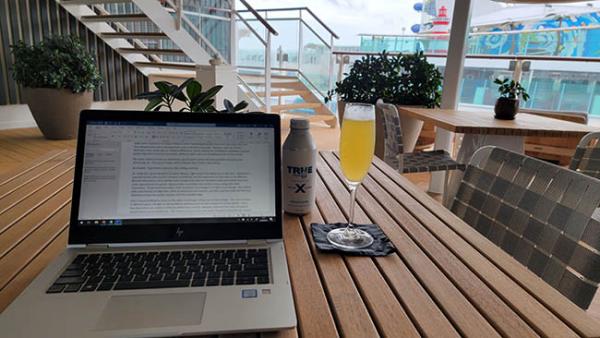 Is The WiFi Good Enough to Work Remotely on a Cruise Ship?
Connectivity at sea is the 500lb gorilla in the room – and we've written about it before.  If you're a remote worker, you almost certainly depend on a reliable internet connection.  While delivering fast and reliable internet to ships is tricky, involving complex satellite and other systems, the technology has improved in the past few years.  Whether or not it's sufficient however, largely depends on what ship you're sailing, and where.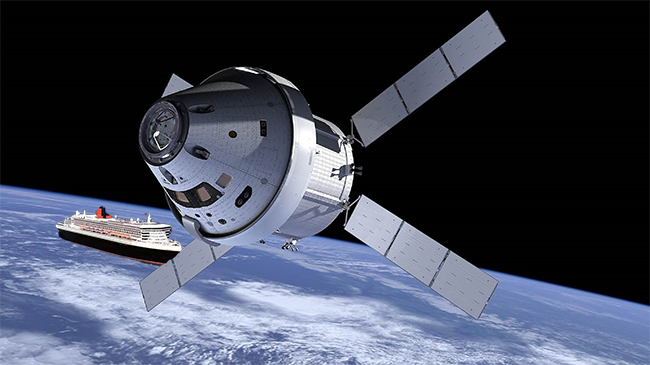 The location is the easy part to work out, because there are some simple factors that are likely disqualifiers here.  If cruising north of the 49th parallel, so Alaska, Norway, or even most of the British Isles, then don't expect service to be very fast or reliable on any ship.  This has to do with where the majority of satellite coverage is today, thought that is something that is changing quickly.  Other geographic considerations are being in fjords or other areas where there are many obstructions a lot higher than the horizon.  If you're cruising the Caribbean however, this shouldn't be a factor at all.
Figuring out if the ship you're sailing has a fast connection is trickier to work out.  This doesn't only vary by cruise line, but the individual ship.  For example, Royal Caribbean International and Celebrity Cruises tout their VOOM and Xcelerate services, and on some of their ships the service works well, but other ships lag on system upgrades.  Even two ships from the same line, both with newer backhaul (such as Starlink), can provide very different experiences.  Celebrity Edge, Celebrity Apex, Royal Caribbean's Oasis Class ships, Freedom of the Seas, and Odyssey of the Seas, among others, all seem to work well.  Princess Cruises also has fast connections on their fleet, which they even advertise as being suitable for remote work - though we found some quirks on our Sky Princess sailing in Nov '21.  Virgin Voyages' Scarlet Lady, in our experience, has provided a very stable and consistent connection, free off filters or blocks that might keep you from getting work done.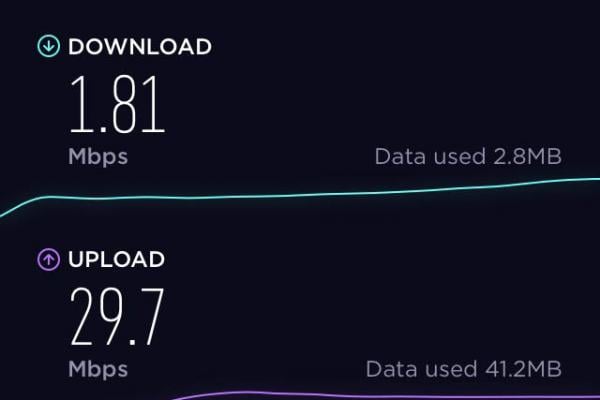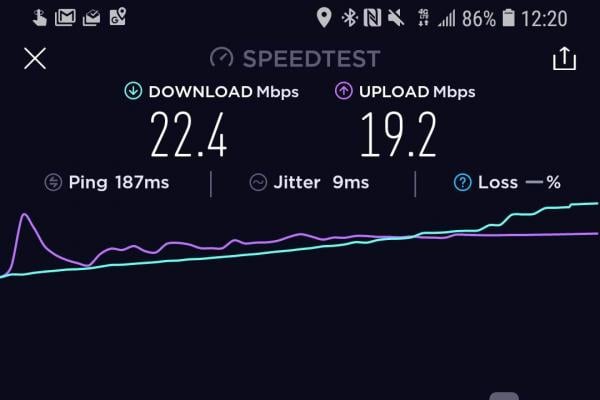 Finally, if you have special applications, such as VPNs, that are required for you to do your job, know that some guests have reported issues using things like this.  While we've had good luck with corporate VPNs, and some have reported having the onboard team workout their issues, the need for this is something to consider.
Will My Employer be Okay with Me Working from a Ship?
While some companies have long embraced remote work, and are content as long as quality work is done – regardless of where the keyboard strokes were made - others are still skeptical about productivity outside of an office building.  Your boss may be just fine with you working from home, or even a coffee shop, because they're comfortable with you doing your job in that environment.  If you sign onto a Zoom call and there is a pool in the background, or some other setting that looks a lot more like vacation than work, how will they feel?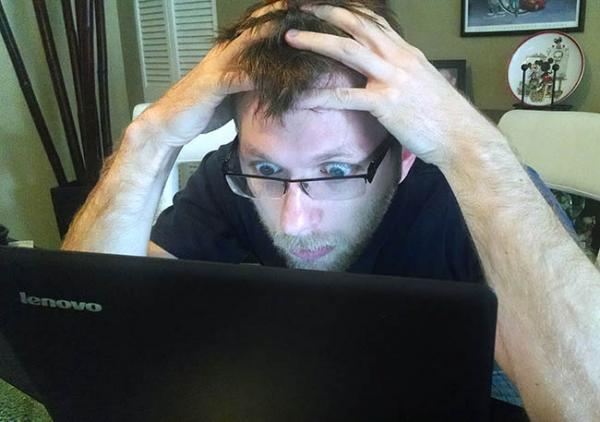 This isn't a question we can answer for you of course, and it could be worth broaching the subject with your boss before committing to working from a cruise ship.  Others may choose to keep this decision quiet as to not ruffle feathers or risk being told it's not permitted - even for those with the discipline to be productive during work hours.  Keeping it a secret may not be easy though, as not only might someone notice a different background on a teleconference, but if you or your family will be sharing parts of your trip on social media – or telling any other co-workers, it's safe to assume your employer will find out you're on a ship. 
Is Working from a Ship Mentally Difficult?
It sure can be.  We've done this several times, and it's fantastic knowing that when work is done, you're on a cruise!  It's also great knowing that you can head up to the café and work from there for a bit or sit out on deck and be productive while enjoying the views.  There is, however, massive temptation, and fear of missing out (FOMO, as people hipper than I might say).  Knowing that there are so many great options for entertainment and relaxation just steps away, but that you're stuck working can be mentally taxing and a bit torturous - especially while you know others are enjoying those options on the ship.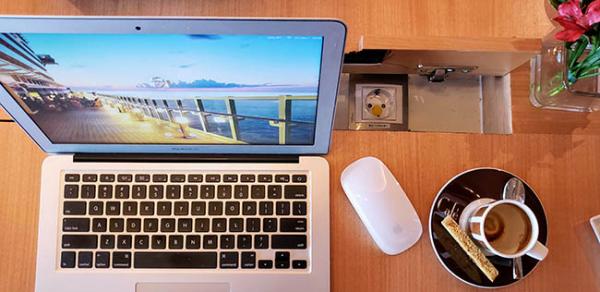 Honestly, each time I work from a ship I question if it's more of a tease than it's worth.  For me, I conclude it is worth it, because I get to cruise more and not fall behind on work.  If I was only taking a cruise every year or two as a big vacation, I'd not at all want to compromise my experience by putting work into the mix.
Redundancy and Contingency Plans for Remote Work from a Cruise Ship
If I'm at home any my computer has an issue, or my headset breaks, I have options.  Maybe I have an extra laptop, or a second headset in my closet.  At worst, in a real pinch, I could go to a local retailer and buy a replacement without losing much work time.  On a ship, that's not generally an option.  I tend to being two of everything when working away from home, or at least have a "what if" plan.  While I don't hope to buy any replacement gear at sea, I should note on Celebrity Cruises' ships, they have iLounges, which are "Value Added" Apple retailers.  This means in a pinch, I could replace any number of devices while onboard, and it makes me slightly less fearful of a situation where I might find out that my laptop isn't margarita-resistant.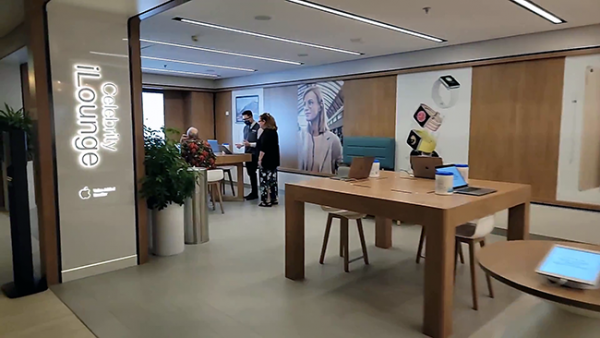 Obviously a fast and reliable internet connection, as discussed previously, is also critical.  You don't have a fallback option for connectivity while on a ship – but you do while in port.  Depending on your itinerary, there's a good chance that mobile internet works very well - at least near the port.  Becoming familiar with your cellular data roaming options (speed and cost) is a good idea.  In fact, you could even turn this into a hybrid approach, and only commit to work some days, when you're in a port that you're okay not exploring.  You can also ask crew members what locations near the port have good, cheap (or free) internet access, in case you want to work from a café or other spot near the ship.  We've got tips for staying connected while cruising.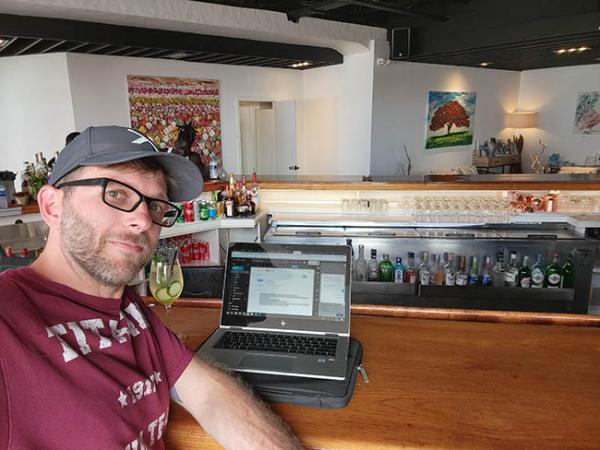 Don't Forget to Enjoy Your Time
If you decide to work from a cruise ship, make sure you do everything possible to not overwork and enjoy your time.  You don't want to pay money and pack up so that you get just a couple hours a day to enjoy.  Additionally, enjoy the time you are working.  Remember that you can take your lunch hour in a nice restaurant onboard, or maybe get a quick bite at the buffet and then lounge by the pool for 40 minutes!  Don't get stuck working from your stateroom.  Every cruise ship I've sailed on has many quiet spaces where you could easily set up a portable office space so that you can enjoy a change of scenery.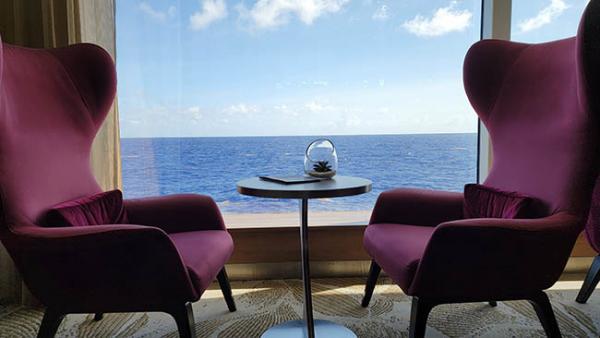 If you need to plug in for power, ask crew members – you might be surprised that there are outlets handy which you've not noticed.  It's worth packing a European power adapter though, since many of the outlets in public spaces are 220 volt European plugs, and one of these adapters will give you additional plugs in your stateroom.
At the end of the day, you want to spend as little time working from the ship as possible while still being productive, and if you do it right, you might just find that this is a great method of getting away a bit more frequently, and really embracing the possibilities of remote work.