Author: Bill February 16, 2020, Updated: February 18, 2020
Virgin Voyages sets sail with passengers for the first time in less than two months, and they're sharing a little bit more about how you'll get things done on-board: with marine plastic.  While it's no surprise that this paradigm-breaking brand will use technology to enhance guest experiences, there are a few interesting new twists with "The Band".
What is Virgin Voyages' "The Band"
'The Band' is a wristband that sailors on Virgin Voyages will don to access various shipboard services.  In this way it's similar to Royal Caribbean's WOW Bands, Princess Cruises Ocean Medallion, and others.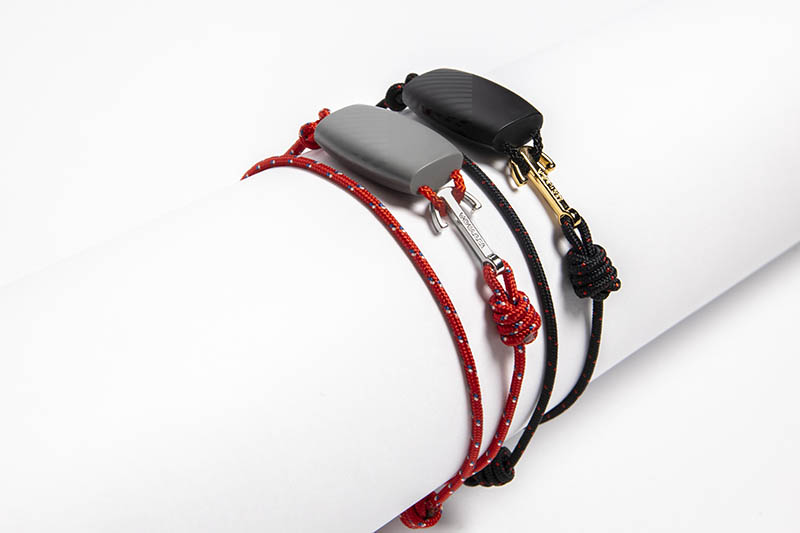 What can you do with "The Band"?
From boarding the ship, paying for purchases, unlocking your door, identifying your location so you can have champagne delivered to wherever you are, and more, 'The Band' is like a more stylish and functional version of a cruise ship key card. 
What makes "The Band" different?
While Virgin Voyages won't be the first cruise line to offer a wrist band to access basic onboard functions, this device is unique in each one is made with approximately one-half plastic bottle worth of marine or coastal plastic - trash recovered from the world's oceans and shores.  It also features a far more unique and stylish look, rather than the somewhat utilitarian plastic/rubber bands that we seen on Royal Caribbean and MSC.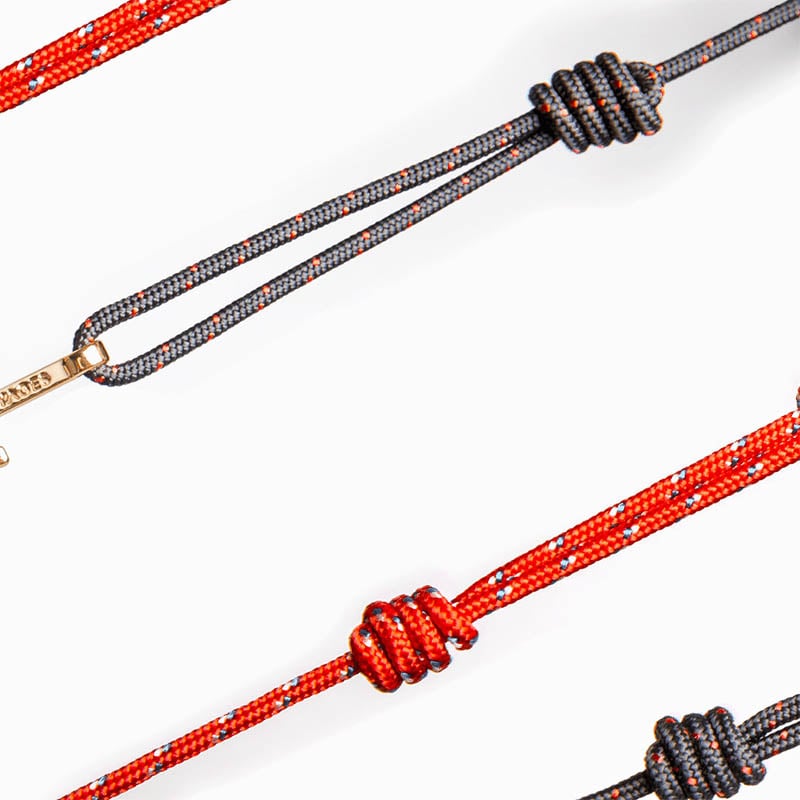 Billy's Take
It's neat to see Virgin's approach to meshing utility and style.  While we doubt everyone at Cannes will be wearing them later in the year, they are interesting looking, seem potentially comfortable, and could make for a nice souvenir when sailings finish their journey.  We're already prone to keeping every keycard from our cruises, and this will certainly be a bit more interesting.  It's also worth noting that along with this, Virgin announced they're committing to collecting at least two pounds of plastic trash for every new sailor in 2020.
We hope to get our hands on one of these very soon, and maybe even try it out on a certain shiny new ship.  Stay tuned for details on that.  You can check out the full press-release from Virgin Voyages below.
PLANTATION, Fla. — February 6, 2020 — Virgin Voyages, the new lifestyle and travel brand delivering irresistible vacations, today revealed The Band – a sleek wearable technology made from recycled ocean plastic that will unlock voyage adventures for future Sailors upon the debut of Scarlet Lady on April 1, 2020.     

Brought to life through a partnership with BIONIC® Yarn, a material engineering leader committed to addressing plastic pollution in marine and coastal environments, Virgin Voyages has created the travel industry's next-level smart wearable technology that is equal parts functional and stylish. This lightweight, relaxed eco-chic accessory is nautically inspired and can be taken home by Sailors as a post-voyage keepsake. 

"Just like our stunning fleet of Lady Ships, and through our partnership with BIONIC, our wearable technology marries sustainability with smarts and style, which is quintessentially Virgin," said Tom McAlpin, CEO of Virgin Voyages. "The Band will be our seamless and worry-free way for Sailors to not only unlock their cabin with ease, but to explore all of the thrills and great experiences that Scarlet Lady and the rest of our fleet will have to offer."

HIGH-TECH SAILING EXPERIENCE

As part of planning for a Voyage, Sailors will receive The Band via mail prior to stepping on board their own adventure. Activating with just the tap of the wrist, The Band is a hands, wallet and worry-free way for Sailors to:

Access their cabins, serving as a room key
Board the ship with ease
Pinpoint location for delivery of Shake for Champagne
Make onboard purchases and pay for the drinks tab
Game at the casino
VIP pass for Suite Sailors to enter Richard's Rooftop

To complement The Band's ease of navigation, The Sailor App will be available in the coming weeks for Sailors to complete the check-in process, book Shore Things and so much more.

SUSTAINABLE AND SLEEK

To continue Virgin Voyages' commitment to create Epic Sea Change for All, rope material for The Band is built entirely from BIONIC® yarn and contains six grams of marine and coastal plastic, equivalent to one-half of a plastic water bottle that washes ashore.

Through this partnership, both Virgin Voyages and BIONIC have also committed to further sustainability initiatives. This includes additional ocean clean-ups, and a commitment to recovering two-or-more pounds of plastic for every new Sailor joining Virgin Voyages in 2020.

"Bionic's partners have always had a deep respect for Virgin and its rich history of Industry innovation," said Tim Coombs, Co-Founder of BIONIC. "Naturally we're thrilled to be part of the Virgin Voyages experience and share our mission with its ocean loving passengers."

The Band is just one of many sustainability initiatives that will be featured onboard Virgin Voyages. Through a commitment to provide Sailors with both a luxurious and green experience, Virgin Voyages is banning all single-use plastic materials, using smart design to minimize electricity usage, eliminating food waste with no buffets and so much more.