Author: bill March 6, 2022, Updated: March 6, 2022
I'm writing this from the world's largest cruise ship, the new Wonder of the Seas.  I'm also very much a "small ship" person (by today's ship size standards, at least).  I like knowing I'm on the water, I enjoy everything being close by, and sailing with a small number of other guests.  Ships like Oceania Regatta, and new kid on the block Scarlet Lady are in my wheelhouse.  So, how have I felt stepping on this absolutely mammoth, nearly 7,000 passenger Oasis-class Wonder of the Seas?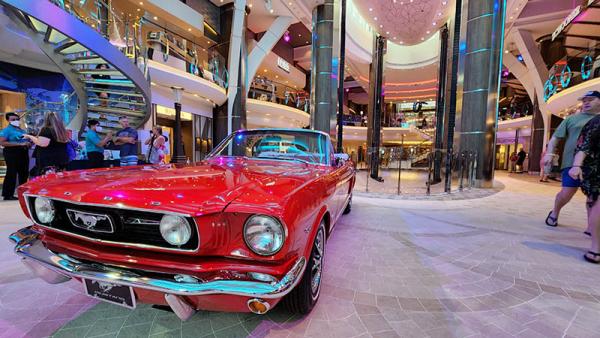 First Impressions
I've been on Royal Caribbean's Oasis class ships before - but it's been a good number of years, and in that time I've explored a wide variety of ships, so my memories are pleasant, but not enough for me to forget that walking to my cabin makes my smart-watch think I ran out of gas on Route 66.  Boarding in Port Everglades, however, I quickly re-surfaced my past experiences and went into "cruise blogger" mode, looking for what this ship offers that is new, or just different from other Royal Caribbean ships - especially in this class.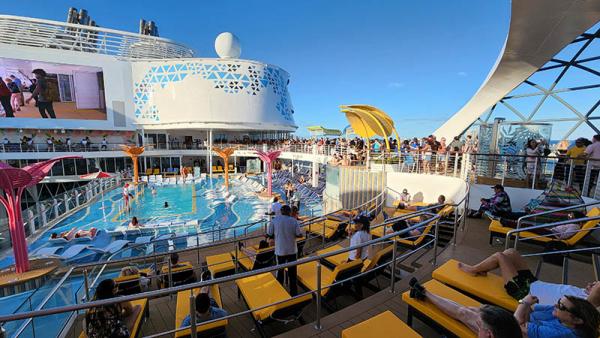 I strolled about, mouth agape at the scale of everything.  Walking to The Boardwalk, a large outdoor area featuring dining, entertainment, and even a carousel, with towering "condo-like" towers of rooms on each side, I noticed the aft section with a different and unique set of clear panels enhancing the sense of space.  For dinner, I found an entirely new restaurant concept in The Mason Jar - Southern cuisine on a cruise ship is new to me.  That's not all, and in fact I've already published a YouTube video showing off the differences I noticed on day one.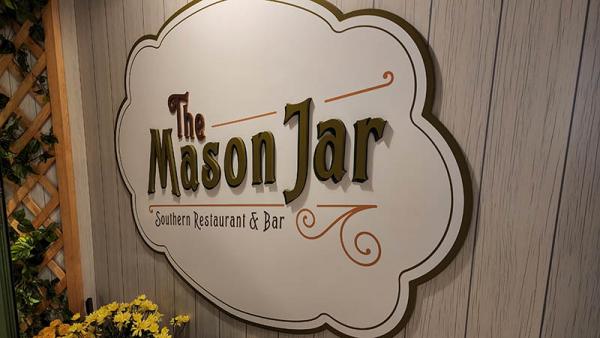 At the end of the first day, my feet hurt, I found the ship far larger than I prefer, but I was loving every minute of it.  Why?  Well, I think it's the same reason that even people who aren't classical musical lovers stop to listen to Yo-Yo Ma.  I'll explain.
The Execution is Key
The reason we positively recognize some things that fall outside of our preference is often because the subject may not be of interest, but we appreciate execution.  We appreciate things that we know took continuous improvement and effort to get right.  This is why I can tell you, contrary to my preferences, I really enjoy Wonder of the Seas.  I confess, I liked previous Oasis-class ships - but really enjoy Wonder of the Seas.  It's only our second night on board, but so many things that Royal has learned from previous builds have made their way into the fleet, been retested, and are now present on their latest, and in my opinion greatest: Wonder of the Seas.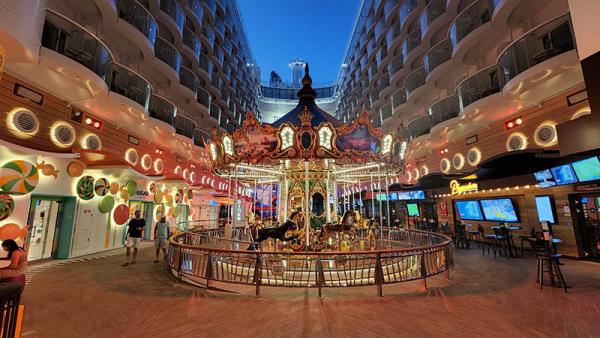 Now, execution happens at the shipyard and on the ship, by the hard working crew.  Some things will resonate with guests, and other things won't.  The Vue Bar, a panoramic cantilever bar which replaces a hot tub found on other ships of this class, The Golden Lounge, a high-roller and smoke free casino (a remnant of the ship's original plans to serve the Asian market), and The Mason Jar Southern restaurant are all examples of things that Royal's own executives referred to as "tests" to see if they'll be loved or skipped by Royal's guests.  They'll also, perhaps, shape what we see on the 6th Oasis-class ship.  Yes, there will be yet another largest cruise ship one day (and she'll be LNG-powered).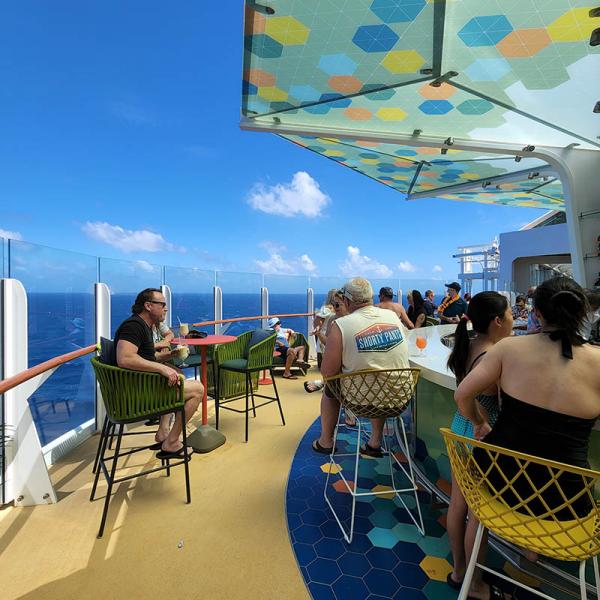 No matter which features win out, it's the guests that will continue to drive the experience.  This is why, despite Royal's fantastic execution, I'm currently on a ship with a Southern Restaurant and lounge featuring live music, but sitting in an Irish pub listening to a Scottish performer singing country songs.  This would never happen on a small up-market ship…unless that's what guests want, of course. 
Follow along on Facebook, Twitter, Instagram, TikTok, and YouTube as we enjoy the next six nights on this impressive ship - and don't hesitate to reach out with any questions.