Author: Bill September 8, 2021, Updated: September 15, 2021
After decades of cruising, I was awake and out of my room earlier than I've ever been on a sea day.  Today was a work day for me, but I was determined to make it a fun one.  Who else gets to work with these views?  Well, the crew, but they work WAY harder than I do.
Breakfast and a Top Tier Event
After splashing water on my face and grabbing my laptop, I headed to Two70 to get some work done while eating breakfast at Café Two270.  As I have many times, I tried a bagel and lox, and while it wasn't bad, ship bagels just don't tend to cut it for me (Holland America Line's aside).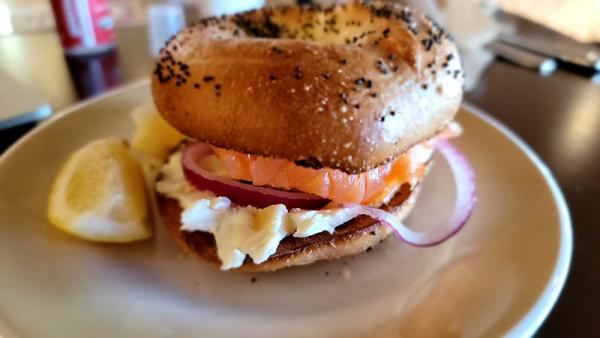 I didn't expect anything to be going on in the venue, and at first it was quiet.  As I started eating they set up for the Top Tier event.  This is a shindig that is for Diamond Plus and Pinnacle members of Royal's Crown & Anchor Society loyalty program. 
To warm up for the event, the Odyssey Orchestra performed with a female vocalist (who I would love to mention, but whose name I can't recall).  She was absolutely amazing, singing modern songs with vocals so powerful it felt like Broadway.  She, along with my espresso, woke me up.  I absolutely must see her perform again.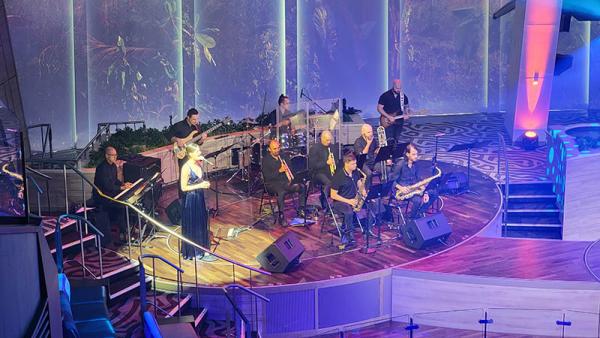 Working With a View
Cruisers roam new ships looking for the best place to have a drink, catch some sun, listen to music.  The last couple of days, I looked for comfortable places to work, and I had my eyes on Two70, the Solarium Bar, and a few other key spots.  I prefer high tops (as I like standing while I work), and I aim for places where it won't bother anyone if I need to get on a conference call (which is like a Zoom call, but for people over 30). 
I'll spare everyone the thrilling details of my workday, but if the idea of getting in more cruise days each year and working with a view is something that is appealing, I talk about working remotely from cruise ships here.
El Loco…Carne?
Some Royal Caribbean ships have a casual Mexican spot for lunch, called El Loco Fresh.  I was excited when this debuted, as Carnival Cruises has a Mexican joint called El Agave Azul which has some of the best burritos I've ever had.  El Loco Fresh might be great, but today I found, like on Symphony, that they lack fajita vegetables, the one thing that keeps them from having a much wider variety of vegetarian options.  The food items they have are good – Mexican rice, beans, cheese quesadillas, and a salsa bar.  I can't speak to the various meat options, but guests seem to like them.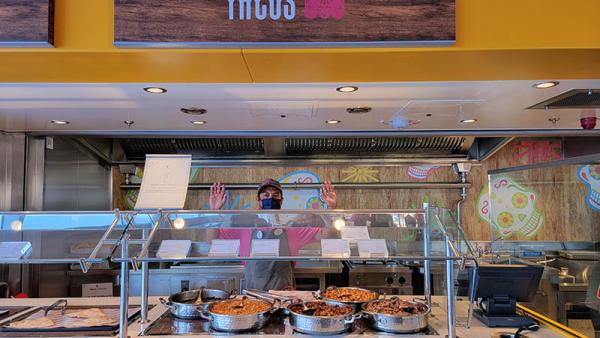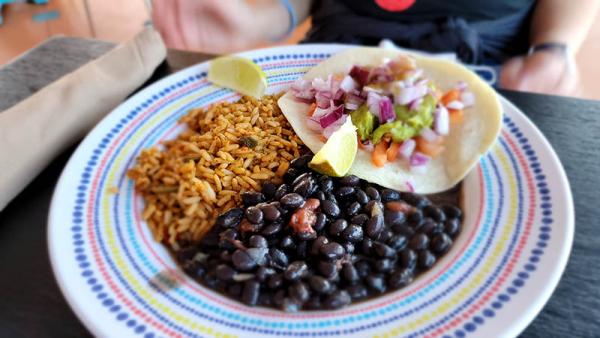 A Margarita…In a Lounger…In a Pool…On a Ship
Sometimes you reach those zen moments in life.  I'm the luckiest person I know, but even I appreciate them when they happen.  After wrapping up my work day (and doing a quick Facebook/YouTube Live video) I wanted to relax, so I headed to the lowest level of the three-level solarium pool.  There are a few curved loungers in several inches of water (the same loungers I enjoy at the pool on Celebrity Edge), and you can lie in a pool, in the air conditioning, facing the sea and sky.  It's excellent.  How is it more excellent?  Drinking a skinny margarita and talking to your spouse…err…my spouse.  Talking to Larissa.  That's it.  I was really enjoying my time.  Eventually, though, it was time to get changed for dinner.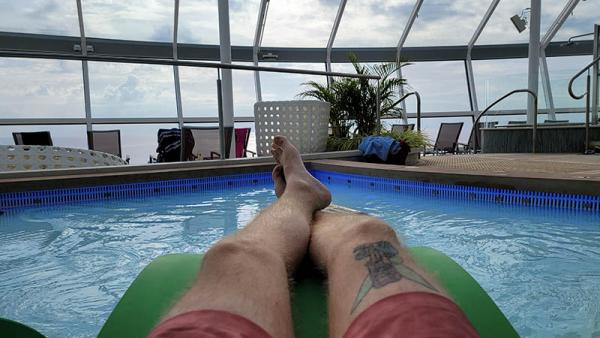 A Different Giovani's
Giovani's Italian is a specialty restaurant found on many Royal Caribbean ships, and in the past, I've found it just okay.  It didn't feel like a high-end experience, as much as just a lot of Italian food.  That is a very different situation on Odyssey of the Seas, though, with a re-imagined Giovani's on the deck above the main dining room (overlooking the dining area, in fact).  The menu is new, they have pizza ovens with thin-crust pizza made with fresh ingredients.  There are many other options as well, and this is definitely one of those meals where courses just keep coming.  Almost everything is served family style, and when you see what you ordered, you'll wish you had a bigger family to help.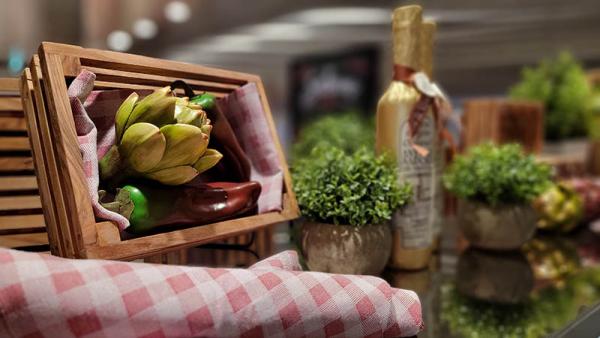 The group of us enjoyed charcuterie, calamari, a wide variety of cheeses, truffled bruschetta, multiple pizzas, several types of pasta, several desserts, a couple bottles of wine, and complimentary limoncello.  I didn't have one thing that wasn't really impressive, and several of us agreed that it was the best quality meal we'd had on any Royal Caribbean ship.  Royal Caribbean, replicate this experience across your fleet.  Also, big thanks to our server Pavlo, who was not only a great server, but wildly knowledgeable about wine, cheese, every dish served, and Italy itself.  Of course, it may have also been that Pavlo is just really good at improv and made up much of the information (I doubt it, but putting it out there).  Either way he made the experience a great one.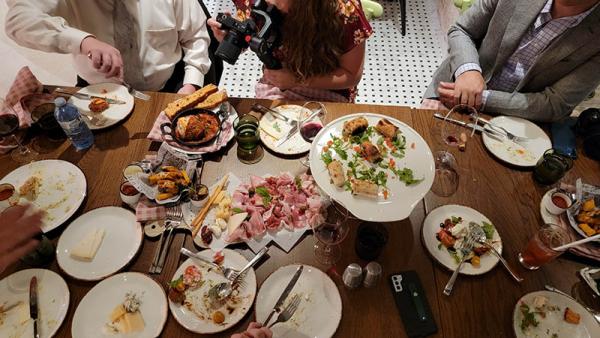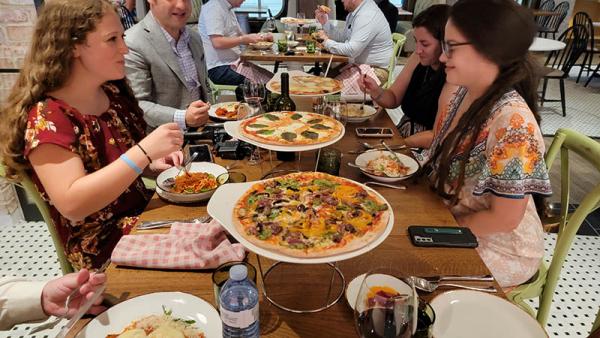 Showgirl!
Tonight's show in the main theater was Showgirls: Past, Present, and Future.  The show was a journey through different generations of, well, showgirls.  There were some very strong vocalists and great dancing, but to me, the stars of this show were those responsible for the costuming and set design.  The whole show was very colorful and high-energy.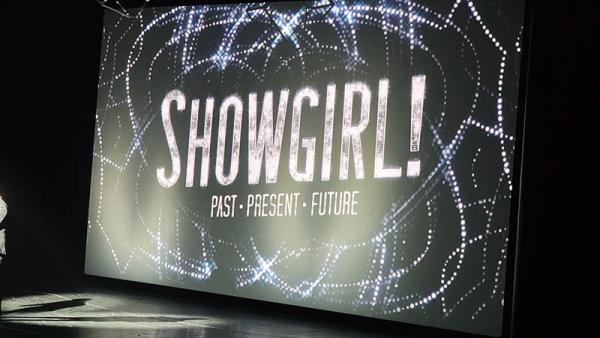 If you enjoy shows where the focus is the performance, rather than a story line, then this was great.  There were even some acrobatics, which I always enjoy seeing.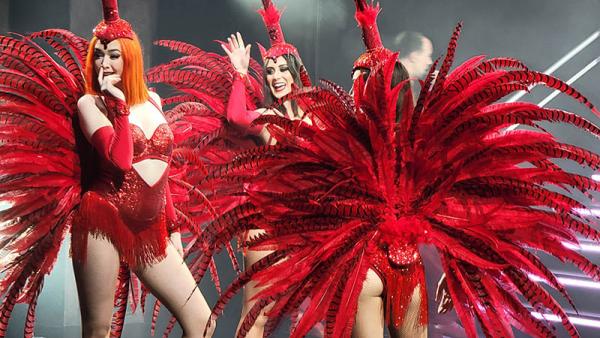 Late Arrival in Port?  Shots.
After the show, several of us took advantage of tomorrow's late arrival in Costa Maya by making the wise decision to do a series of shots in the pub.  I am not really a "let's do shots" person…unless I'm trying to be a bad influence on friends.  The high-energy pub singer helped make for a party atmosphere.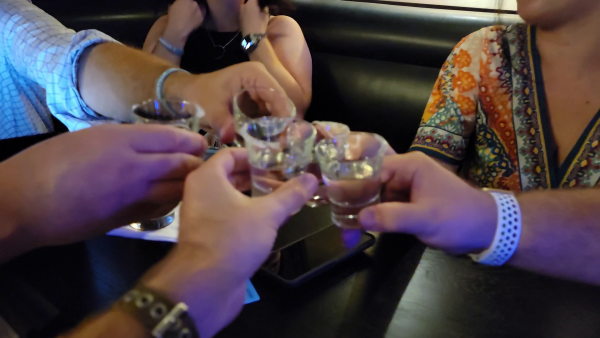 The count?  Three.  Shots?  I don't recall, but I mean three nights before the servers in the pub remembered not only all of our names, but stateroom numbers and drink preferences.  This always blows my mind, and makes me wonder how much of this is because they're that good and how much is because we're memorable in a way that might not be so admirable.  Either way, we had a great time!
Maya Manana
Tomorrow we're in Costa Maya, Mexico and will be spending the day at Maya Chan resort, which is a wonderful property owned and run by a family of cruise lovers, and made specifically for cruisers. 
Stray Observations
The captain announced there was a medical emergency that required transport to land, and because we were sailing near South Florida again, on the way west, we were stopping at Port Everglades.  I don't like focussing much on these stops as it's an unfortunate situation for those impacted. I was curious to see our nighttime sail in and sail away from Port Everglades in Ft Lauderdale.  Seeing my home-base lit up at night, from the port was magical...if only I'd had time to grab the earbuds I left next to the front door.  The pilot and the captain on the pilot boat seemed excited to see cruise ship guests on deck at night.