Author: Bill May 5, 2018, Updated: September 10, 2023
Packing for any trip can be stressful, and while packing for a cruise isn't drastically different than packing for other trips, there are some things you should keep in mind.  We've put together a list of items you should consider packing for your next cruise.  You'll note we didn't include clothing, as the line your sailing, dining preferences, itinerary, time of year, etc can all drastically impact those rather personal choices.  That in mind, we wouldn't hate it if you checked out our awesome cruise t-shirts.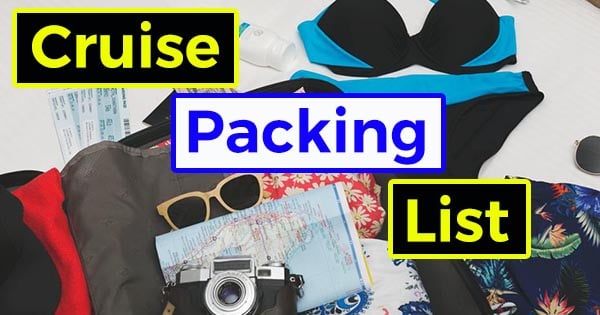 Travel Documents and Paperwork Packing List
Electronics Packing List
Medicine/Personal Care Packing List
Other "Necessities" Packing List
Looking for gear that can save you time, space, and money?  The CruiseHabit Shop has what you need at fantastic prices.  We've also got great cruise shirts so you can stand out on deck.