Author: Bill June 19, 2022, Updated: September 1, 2022
Packing for any cruise is a balance.  You don't want to miss anything that will make your trip better, but you also don't want to carry things with you that you don't need - especially if you're flying to your cruise.  As a frequent cruiser, some of the things I see folks pack on cruise ships shock me.  Whether missteps of first time cruisers, differences in priorities, or edge cases, we're going to share 8 things that most of you don't need to pack on your next cruise.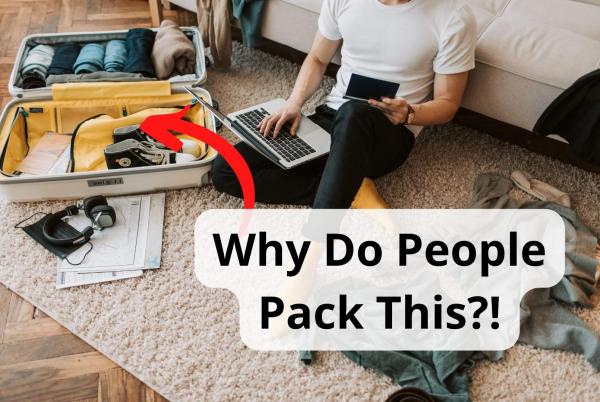 Cruise Ships Have Hangers
If you're worried that when you arrive in your stateroom there won't be enough hangers, fear not.  Ships have plenty of hangers that your stateroom attendant will be happy to bring you anytime you'd like.  I tend to hang most of my clothes, and often ask for extras.  Generally, the hangers the crew will bring you are standard wire hangers, not the type found in hotels that can only match up with the brackets already in the closet.  We actually made a video about this four years ago - it was one of our first YouTube videos!  Cruising? Don't Pack Hangers!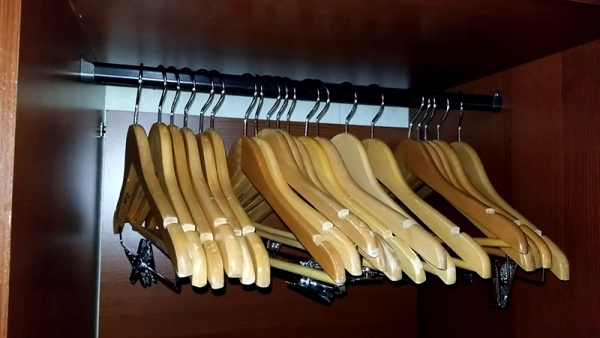 Sleep Softly, but Don't Bring Mattress Toppers
Some cruise ships have amazingly comfy beds, others clearly use the same suppliers as military barracks.  If you're worried you'll want to soften your sleeping experience, you don't need to bring a bulky mattress topper.  Most cruise lines have mattress toppers available upon request.  Your stateroom attendant will bring one and put it on your mattress for you.  We do this on Royal Caribbean, and while once in a while they don't have enough to go around, they've simply put several additional comforters down between the mattress and bedding, which has worked quite well.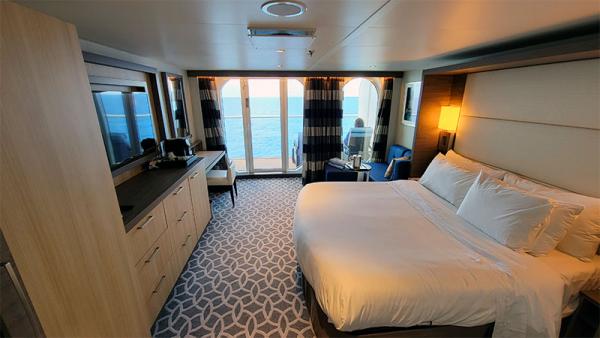 Extension Cords & Other CPAP Supplies
Nearly 3% of Americans use CPAP machines when they sleep.  If you're one of them, you'll need to bring your CPAP, but not extension cords or distilled water.  In fact, extension cords are prohibited (as are power strips, but there are alternatives).  Some ships have outlets right next to the bed (though like in our room on Oasis of the Seas, they're sometimes hidden), but on others, your stateroom attendant will bring you an approved extension cord.  As for distilled water, this can also be supplied by your stateroom attendant, though we also recommend having your travel agent annotate your reservation to ensure they're stocked up.  You did use a travel agent, right?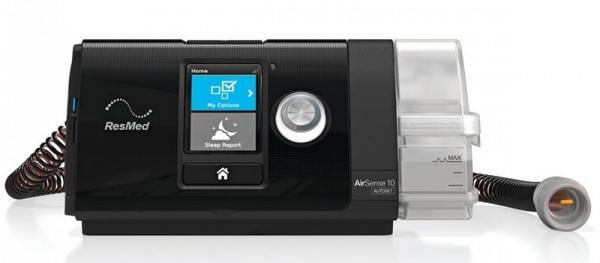 Hampers on a Cruise?  I Don't Get It.
Those collapsible hampers that take up minimal room in your bag are neat - I have one at home!  You know when they take up a lot of room, though?  When they're full of clothes and in the corner of your stateroom.  Different rooms have different amounts of storage, but I've never had any trouble dedicating a drawer, cubby, wardrobe floor, or other hidden nook to dirty laundry.  Utilizing those spaces means you don't take up floor space in what's often somewhat cramped quarters.  At the end of a cruise, we put our dirty laundry in the packing cubes that previously had clean laundry - thus separating them from any clean clothes we didn't wear (or had cleaned).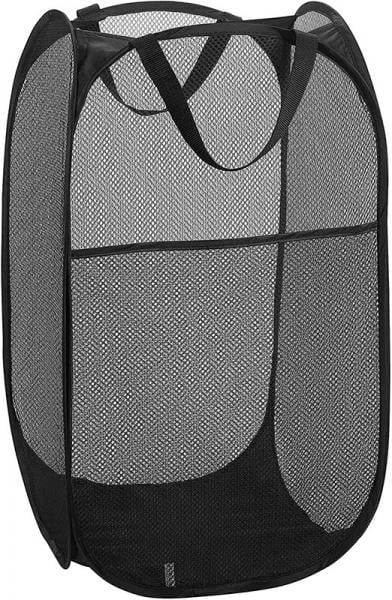 Shoe Organizers on Bathroom Doors
To me, if you need this, maybe you're packing too much - but I'll admit that it might be different if you're trying to squeeze four people in certain staterooms.  Facebook posts galore show over-the-door shoe organizers on stateroom bathroom doors.  The compartments might be filled with shoes, toiletries, or anything else.  I'm not a light packer by any means, but I've never run out of places to store things in our room.  If I don't have enough room on the wardrobe floor for all my shoes (I do like footwear options when traveling), then I stow them under the bed.  Easy stuff.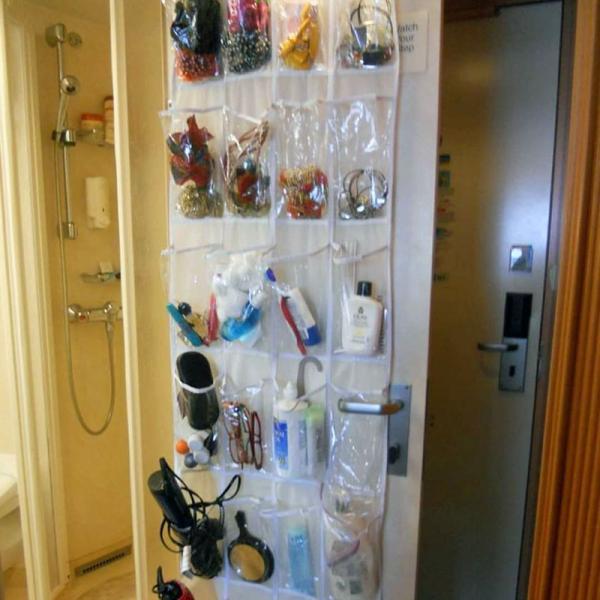 Water Bottles
I'll never knock reasonable attempts to save money, but even for penny-pinchers, convenience has value.  The water from the tap is perfectly drinkable on ships, and your stateroom attendant will happily keep a carafe of ice water full in your room.  Prefer bottled but want to skip the high-price?  Some lines let you bring on packs of bottled water to keep in your stateroom.  This can seem a great alternative to $3 bottled water, however that's not the only option.  Lines including Carnival, will deliver packs to your room at supermarket prices, if you order ahead of time on their website.  All of these sound like much better options than schlepping a heavy case of water on trains, planes, automobiles, and onto a cruise ship.  Water weighs 8.35 lbs per gallon - save your back!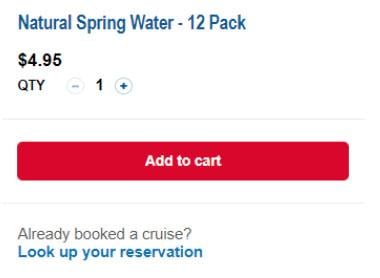 Cruise Ships Have a TON of Towels
Every once in a while I hear of cruisers packing their own towels.  I'm not sure if these guests do this when they go to hotels, but that's a lot of bulk.  Do they think if they forget them they'll just have to drip dry in the shower?  If you're thinking you may need towels for the beach or pool, the cruise line takes care of this as well.  You'll find beach towels in your room for taking ashore, towels available by the pool, and more brought to you if you just ask.  Some contemporary lines do keep track of how many you have "checked out" and bill you if you fail to return any - a practice I really don't like.  Either way, ships have so many towels they even fold them to look like animals!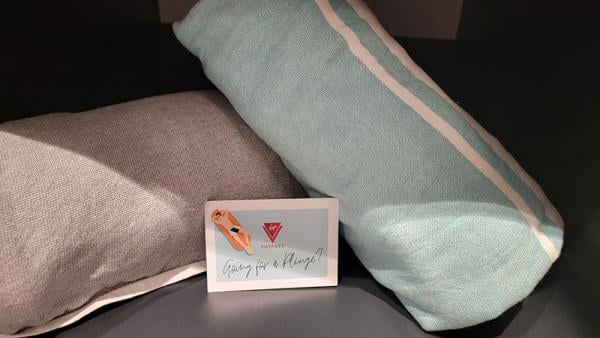 Bringing Food onto a Cruise Ship is Like Bringing Snow to a Blizzard
Cruising is kinda known for overindulgence, so bringing more food on seems a bit strange to me.  If you or a child has special dietary needs, I can absolutely appreciate why this may be helpful (though you should absolutely check out our article on cruising with dietary restrictions).  If you're simply thinking you'll be hungry, that's probably not going to be a problem.  There is breakfast, lunch, dinner, snacks, canapes, second dinner, and more.  What you definitely cannot bring, regardless of preference, however, are unsealed food items like homemade baked goods.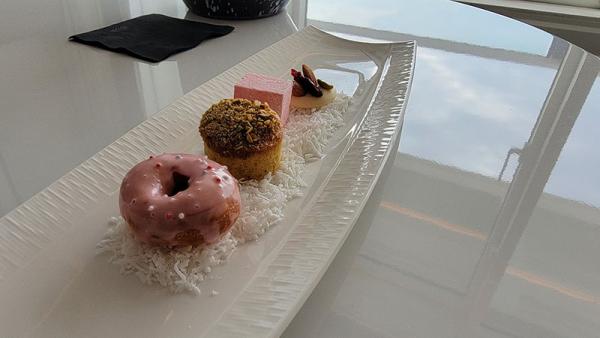 Additional Cruise Packing Tips
There are other things you may want to bring alone or leave at home, and we've got a whole series of packing tips for your next cruise - check it out here!  Have something else you think can be left behind?  Maybe you have something you always pack that you think others should, too.  Let us know in the comments below!