Author: Bill January 8, 2022, Updated: January 30, 2022
Most cruises require that guests wear masks when indoors, but what kind of mask you choose for your cruise can not only add a layer of safety, but have other benefits as well.
Mask Rules on Cruise Ships
Until recently, some lines required masks and others did not.  As we saw on our recent Virgin Voyages sailing, though, the highly-infectious omicron variant has led all lines to requiring masks.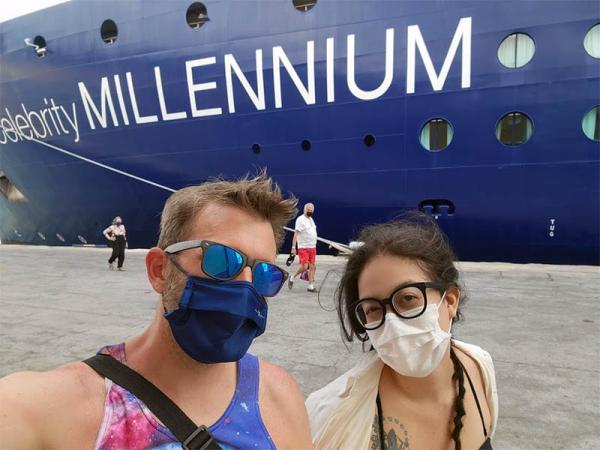 For the most part, this means that guests must wear masks indoors when not actively eating or drinking.  These rules are in addition to vaccination requirements, enhanced air filtration systems, and other measures lines take to keep guests safe.
Two Mask Problems
During the pandemic, most have donned cloth or non-surgical disposable masks in order to reduce the spread of respiratory droplets.  Cruise lines even provide guests with masks like these for their convenience.  In fact, the masks provided to Celebrity Cruises guests are some of the most comfortable we've tried.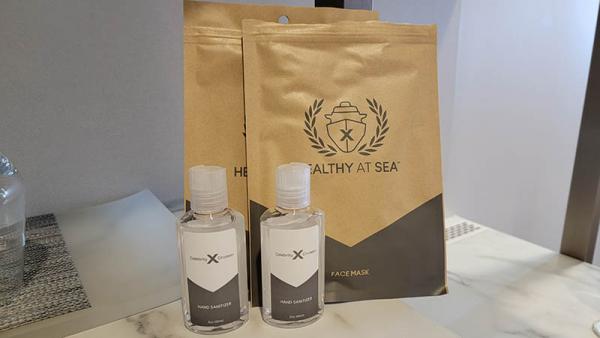 There are some downsides to these masks, though, as they aren't particularly effective at protecting the wearer.  This is because they're not designed to filter air, and there can be significant gaps around the mask edges.  These gaps also create an annoying issue for about 65% of adults - foggy glasses.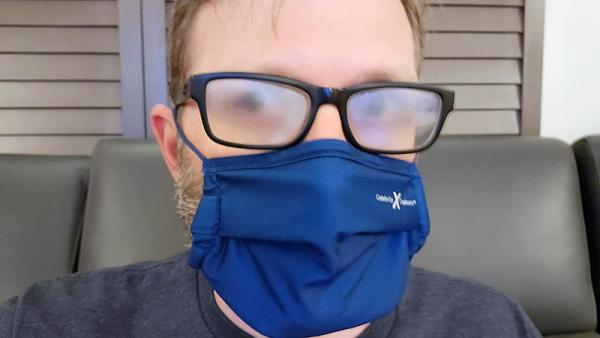 The Surprising Benefit of Better Masks
Choosing a mask that fits well and filters the air doesn't only reduce the odds of you inhaling infectious droplets, but for those who wear glasses, you'll find that your glasses don't fog up.  In fact, if they do, it's one indication that your mask isn't fitting well.  All of the air should go through your mask, not around it.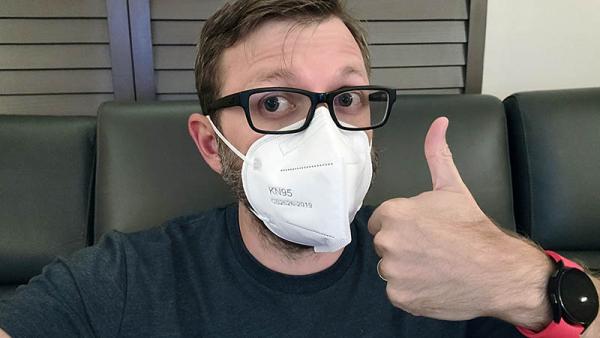 One other benefit?  There are some well-fitting masks that are foldable, and easy to keep in your pocket or purse.  
Better Masks for Cruising
Now that global supply of masks isn't the issue it was a couple of years ago, medical-grade masks can be a good option.  As a former paramedic, however, I can tell you that often, wearing a properly fitting N95 for extended periods can be uncomfortable.  While I still wear an N95 in taxi cabs or other very close-quarters situations with long exposure times, when on ships, I've switched to wearing KN95s.  Both masks are designed to filter 95% of airborne particles by using electrostatic non-woven polypropylene fibers and fitting to the curves of your face.  KF94 masks perform similarly.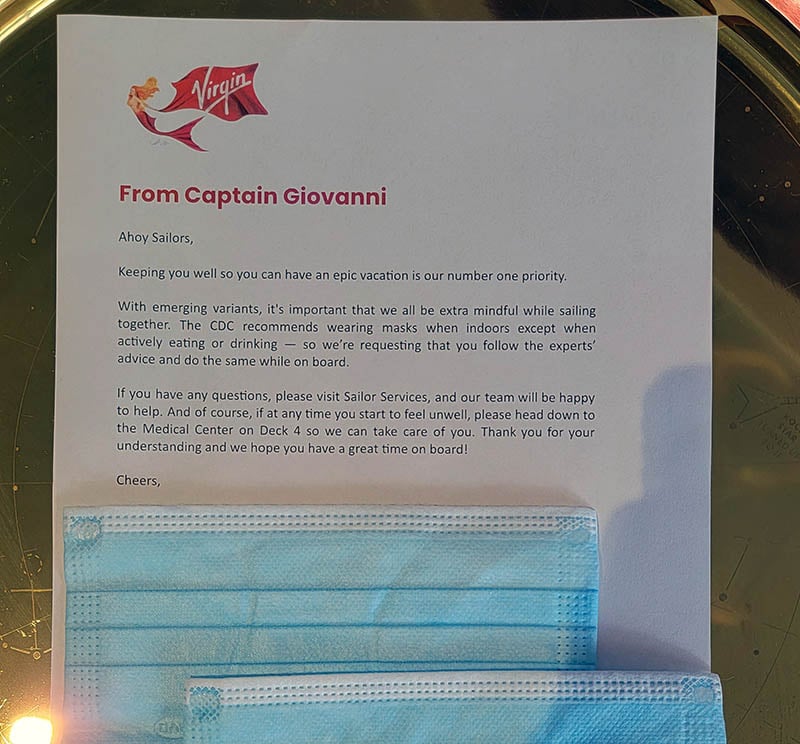 The main differences between these are the countries' specifications they were spec'd for, and how they fit.  N95s do tend to fit more snuggly, which from the standpoint of protecting the wearer is a good thing - but of course protection is only effective if you use it, so KN95 or KF94 masks may be great options for better filtration than a cloth mask, while still being just as comfortable, and not fogging your glasses.
Where to Buy Masks
If you're reading this with a trip coming up soon, then you may want to check Amazon for KN95s.  They're available in multiple colors, and even some fun patterns.  Make sure you read the reviews, though, and stick with masks that are NIOSH approved.  I recommend foldable masks, as they're much easier to store.  I even use these foldable N95s occasionally.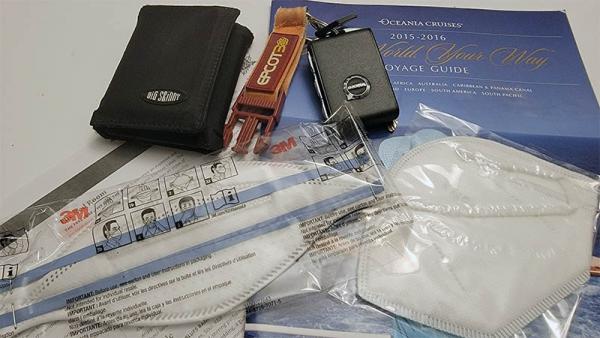 If you have a bit more time before you need to re-up or enhance your mask supply, then I recommend checking out N95Project.org.  This site is run by an organization that aims to make quality masks available to more people, at fair prices.  Unfortunately, some vendors have charged inflated rates for masks lately, so this site is a great resource.
Other Tips
Don't forget to bring an extra mask if going ashore.  When walking around on excursions, even cooler temps can leave you sweating a bit, or you could drop your mask while eating, so keep one of those foldables handy.  If you're finding this a pain in the ear, search for ear savers on the internet - they take the strain off your ears by attaching mask straps to a rubber band on the back of your head.  I use these in particular, not for ear discomfort, but because for us, they help achieve a better fit.  Another way to achieve a tighter fit, if needed, is to put a cloth mask over your KN95 - it's also a convenient way to solve for a broken strap, which has happened to us more than once.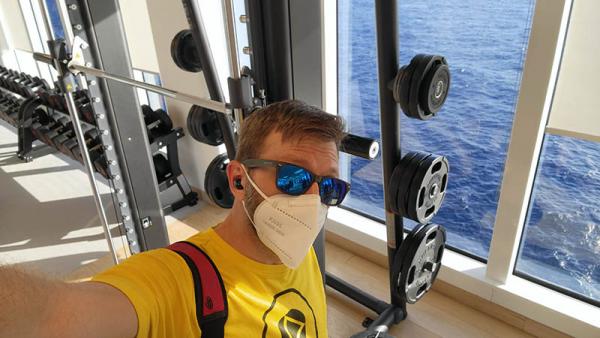 Of course you want to make sure you pack more than masks and blue sunglasses, so check out our cruise packing tips.