Author: bill March 31, 2022, Updated: March 31, 2022
After two years of warning US citizens against cruising, the CDC has changed it's tone.  The announcement dissolving the Cruise Travel Health Notice came as a surprise to many.  It doesn't, however, mean that all guidance and restrictions will be dropped.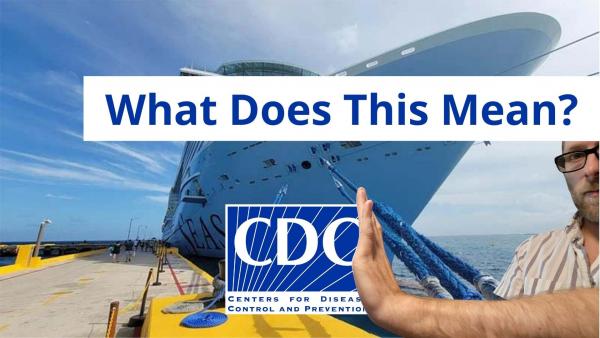 Prior to the CDC's announcement, there had been various levels of warning against cruise travel (including a somewhat confusing reduction in warning level recently), depending on various circumstances.  Now, the CDC has only two emboldened points they're driving home on their site:
Make sure you are up to date with your COVID-19 vaccines before cruise ship travel.
If you are immunocompromised or at increased risk for severe illness from COVID-19, even if you are up to date with your COVID-19 vaccines, talk to your healthcare provider about what additional precautions may be needed before, during, and after travel.
Guidance and Rules Continue
The CDC does continue to recommend that certain other precautions are taken, including the use of masks while indoors.  These points aren't required or otherwise enforced by the CDC, instead they're at the discretion of cruise lines.  All major lines continue to voluntarily adhere to the CDC's COVID-19 Program for Cruise Ships, which includes reporting of known cases onboard, testing requirements, different categories of sailings depending on vaccine requirements, and easy to understand per-ship color-code statuses.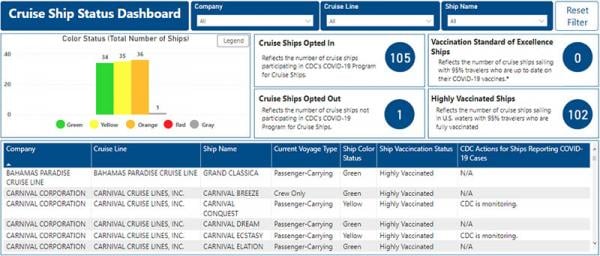 In early February we noted that despite improving pandemic conditions, cruisers shouldn't expect restrictions to drop too soon.  In fact, at the time we noted mask requirements would likely be the first to go, and that happened only days later on most cruise lines.  Testing requirements may be the next change we see, especially since the CDC's newest program differentiates between asymptomatic and symptomatic cases.  Reducing or eliminating asymptomatic testing of crew could do a lot to bring down the reported case numbers, but of course there are other considerations.  Cruise lines want to reduce the quarantine and isolation burden on ships, but also need to ensure any future changes don't ruffle the feathers of insurers, put them out of step with the CDC's voluntary program, or negatively impact guest experiences in other ways.  
In short, while change is constant, we do expect some testing to continue for a while, and vaccination requirements are likely the very last thing to go away.  Of course changes in the pandemic, such as new variants or medical treatment breakthroughs, could always change rules and guidance further.
What This Means
Operationally, it may mean very little for cruise lines.  For cruisers, however, it means that there is no longer a large recommendation against cruising, that may have understandably given pause to some wishing to travel, even if they otherwise felt confident in the steps the industry has taken to ensure the safety of all onboard.  It may also be of some impact to those seeking specific insurance plans or those otherwise requiring additional risk assessment from third parties in order to travel.  If this seems disappointing, then as long as you're vaccinated, it shouldn't be anything but good news, as cruising in the past months has been wonderful for most guests.  Read some of our most recent live blogs as well as videos taken onboard ships to see what cruising is like now.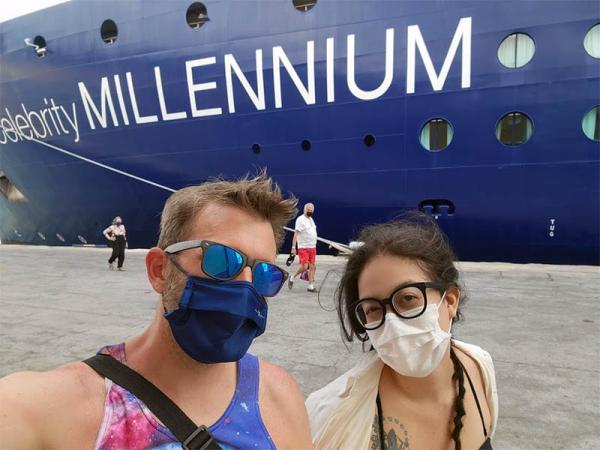 In the end, this may, most importantly, be a late but welcome acknowledgement that the aggressive steps that the industry has taken, combined with where we are in the pandemic, have been very effective and continue to make cruising a safe and enjoyable option for those looking to get away.  Several months ago Royal Caribbean revealed that they saw positivity rates of less than 0.19% - far less than on land. 
We'll continue to enjoy our sailings, and if you'd like to join us, check out our new page showing exactly what cruises we'll be on in the near future.