Author: Bill February 9, 2022, Updated: February 19, 2022
Since the resumption of cruising, there has been a lot of talk about the types of rules and restrictions that have been put in place.  The nuances of these can vary by ship and sailing, but there are three main components that are semi-consistent: masks, testing, and vaccines.  As we change how we live with COVID on land, there are expectations that the rules for cruising will loosen up soon.  Will they?  Well, maybe.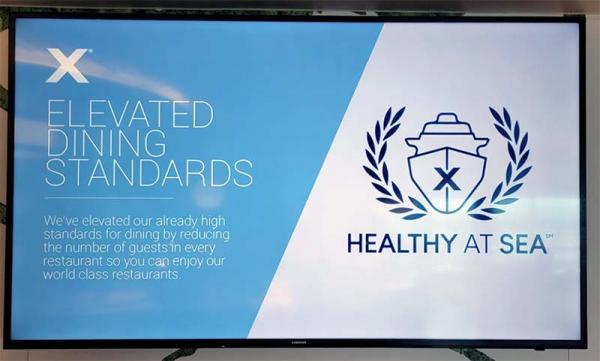 Before we go any further: Many have strong opinions on these policies, and regardless of what your opinions or beliefs are, know that we're all united around a safe return to normal.  Many of us, myself included, have found cruising with the current rules only a mild bother, and well worth it to be able to sail.  If you find these restrictions more burdensome, it may be appropriate to simply wait to cruise until you're more comfortable.
Mask Requirements on Cruise Ships
Before December of 2021, most cruise lines required masks in most indoor spaces.  Notable exceptions were NCL, Celebrity, and Virgin Voyages (as well as some smaller lines like Oceania).  With omicron we saw the tightening of masking requirements.  Despite this, these rules may be the most likely to change at sea in the near future, just as some states are easing recommendations on land.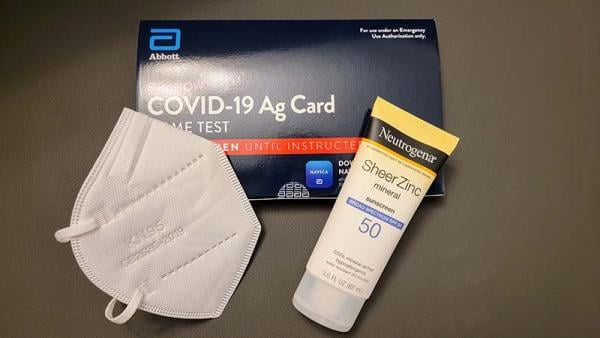 Update: Well, we were right, this was indeed the first thing to change in a big way.  Initially, Celebrity, NCL, and Virgin Voyages, all who initiated mask requirements during omicron, stopped requiring masks in mid February.  A week later, Royal Caribbean and Carnival Corp announced that starting in late February and early March, masks would be optional for fully vaccinated guests in most cases on their brands, including Royal Caribbean International, Carnival Cruise Line, Holland America, and Princess Cruises.  Certain masking requirements continue to apply in specific circumstances and in certain ports.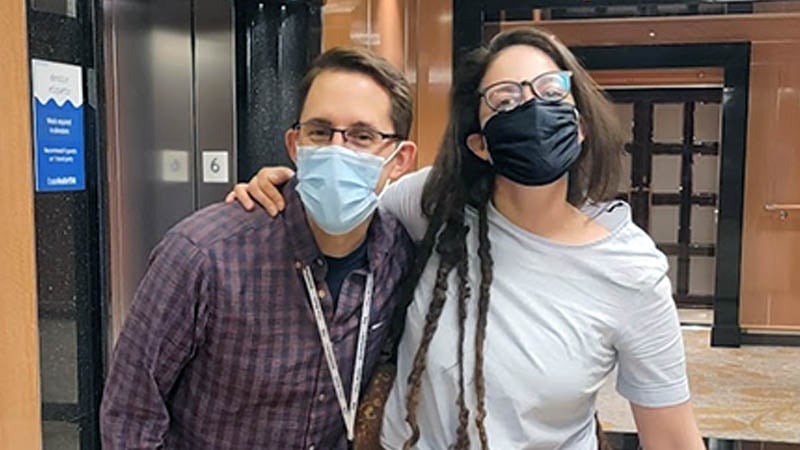 Testing Requirements for Cruises
All lines require that all guests are tested prior to embarkation.  Some lines perform testing at the port of embarkation, others require you bring proof of a recent test result.  In most cases, a rapid antigen will do, though there are times a PCR may be required instead.
Testing is a pain for cruisers, and for cruise lines.  Checking results, dealing with guests who failed to bring test results, paying for shoreside testing, finding a test locally…it can be annoying.  We've done it over a dozen times since the restart, so we get it.  Will this burden be eased soon?  Only if other things change first - such as the standards for what is done when someone (crew or guests) experiences symptoms and tests positive.  What cruise lines and guests don't want is to end up with additional cases on ships, even if every person feels fine.  The resulting monitoring and isolation of an increasing number of guests and crew can  be problematic.  We saw cruise lines struggle with staffing during omicron's peak, when a higher-than-normal number of crew tested positive while asymptomatic, and no one wants to repeat that.  So, pre-embarkation testing isn't going away until isolation and contact tracing practices change as well.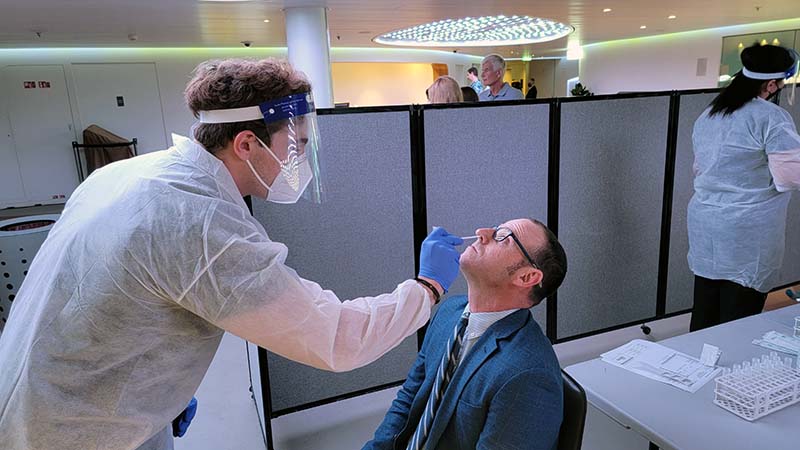 Additionally, there are other parties involved that may want to ensure that known-positive cases stay off ships, even if everyone onboard is reasonably assured of not needing medical care.  For example, if you're in charge of public health in a country visited by cruise ships, and you have a low vaccination rate, you may not let ships call on your port if testing isn't done on all guests.
It's possible that before we see testing requirements drop, we see them changed.  For example, lines that currently require a test two days before a cruise might extend that to three days out, making it more convenient  for those traveling to their port of embarkation.  Now that testing has again become easier to come by, we might see lines that currently test at the port stop offering these services, or begin charging for them - something several lines, including Carnival, have recently enacted.
Vaccination Requirements for Cruisers
In most cases, cruise lines require that all persons who can be vaccinated are vaccinated. Some lines allow children too young to be vaccinated, and others do not. This requirement will almost certainly be the very last to change, however.  There are two big reasons, and one of them we already discussed.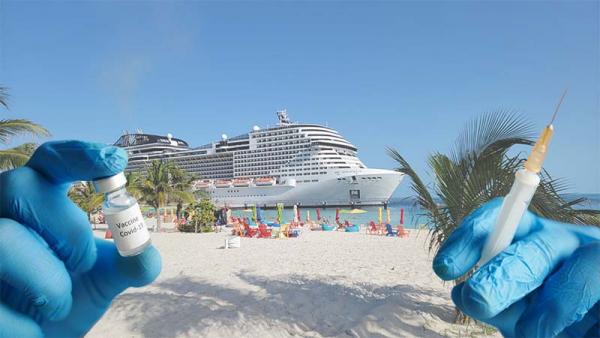 The first is the rules that ports of call require of  cruise lines.  You're not going to convince most small island nations (or anyone else, for that matter) to let a large population of unvaccinated people disembark.  In fact, it was the US Virgin Islands and The Bahamas that told lines they couldn't even dock if there were unvaccinated (but eligible) persons onboard, which drove some of the industry's  initial requirements.  
The second reason vaccination requirements aren't likely to drop anytime soon is simply because cruise lines must minimize the risk of persons becoming seriously ill while onboard, and vaccines nearly eliminate the chance of serious illness from COVID.  It is possible we could see lines allow unvaccinated persons to sail if they can prove they've recently recovered from COVID, as there is reason to believe they're also unlikely to become very ill if they contract it again; however, that would require even further review of embarkation documents than the mess of non-standard vaccination records that staff must already wade through. So it seems possible, but lines would need to see significant benefit, especially because the vast majority of people currently making cruise vacation decisions in the US are vaccinated.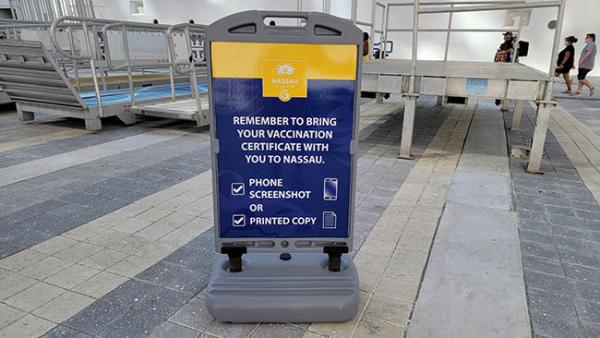 So, will vaccine requirements drop?  Probably not in the foreseeable future, though they might be modified.
One COVID Policy May Get Tighter Before It's Loosened
Even as we're discussing the potential loosening of some policies, there is one change where things may tighten up soon: boosters.  Several cruise lines, especially those operating in Europe, have started requiring boosters of guests who were vaccinated more than six months ago.  When Royal Caribbean gave an update on their policies recently, they didn't rule out the possibility of additional vaccine requirements in the near future.  
Again, this requirement would seem in line with cruise lines' goal of making sure that there aren't people becoming seriously ill on their ships, which is obviously not good for infected guests. Medical staff and facilities onboard ships are generally excellent, but obviously are not as extensive as ashore.  Serious illness can also disrupt service, or even itineraries, if medical evacuations are needed - something especially unfortunate in such preventable circumstances.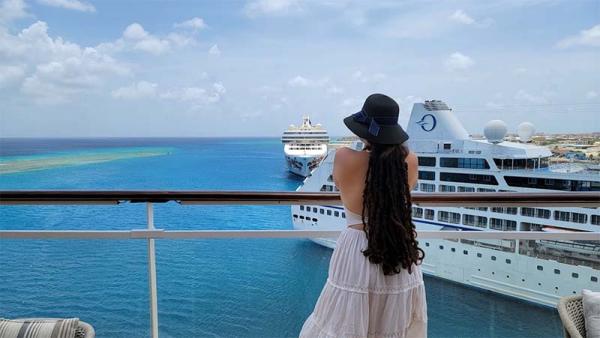 The Protocols Have Worked
The protocols in place have, so far, proven extremely effective.  In fact, Royal Caribbean Group CEO Jason Liberty recently noted that 1.3 million guests have sailed on their lines since the return of service in June of 2021, with about 2500 positive cases onboard - a positivity rate of 0.19%.  Nationally, the lowest rate since the start of the pandemic was 1.7% in mid-June 2021, with a peak of 29.2% in early January 2022.  Cruise ships continue to be among the safest places to be, and we're optimistic that whatever updates we see in the near future won't change that.