Author: Bill February 3, 2019, Updated: February 3, 2019
Wondering how much to budget for the bar on your next cruise?  Prices for beer, wine, and spirits vary wildly, but we put together some data to make comparing alcohol prices at sea a bit easier.  Keep in mind, cruise lines adjust pricing frequently. The same drink on the same cruise line can be priced differently between ships or even different sailings on the same ship.  Where we've found multiple prices for the same drink on the same line, we've listed the highest price we've found so far.
There are so many different types of beers, wines, and spirits that, for now, we're going to stick to one beer and one vodka priced across a number of lines.  While you can use these as proxies for each line's alcohol prices, know that there will be some outliers.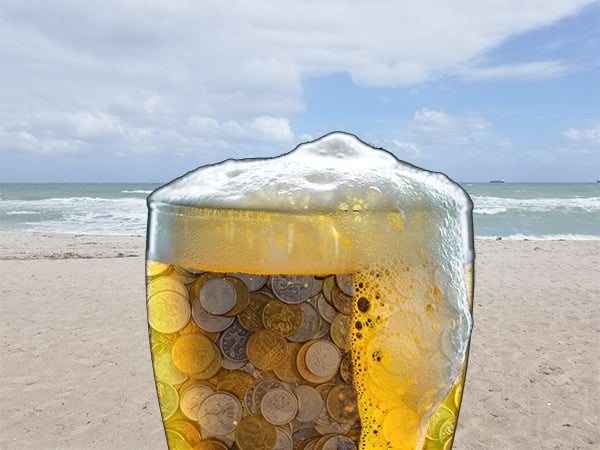 How Much is a Beer on a Cruise Ship?
Below are the most up-to-date prices we found for a 16 oz bottle of Budweiser.
| | |
| --- | --- |
| Royal Caribbean | $7.99 |
| Carnival | $6.50 |
| Norwegian | $6.95 |
| Princess | $5.75 |
| Holland America | $6.25 |
| Celebrity | $6.00 |
| MSC (US) | $5.50 |
| Disney | $7.00 |
| | $8.00* |
*the latest prices we could find for Cunard showed they served 330 milliliter bottles (approximately 11 oz), so we adjusted the price to reflect the cost of 16 oz
Thoughts on Beer Prices
For those looking for a cheap beer at sea, MSC not only has the lowest price on this list, but they also offer drafts (usually Heineken) for as low as $3!  That's not the only way to save though. Disney Cruise Line (DCL) has long offered a "beer mug" deal where you purchase a rather sturdy souvenir DCL mug and then pay the same menu price to fill it, but you get a 21 oz pour instead of 16 oz.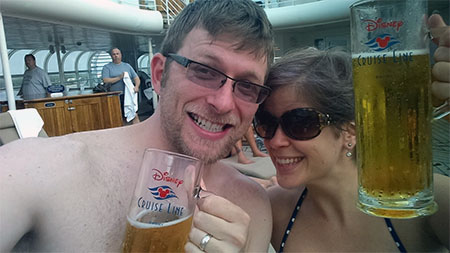 How Much is Liquor on a Cruise Ship?
Below are the most up-to-date prices we found for a serving of Absolut vodka.  As best as we can gather, these are all for 1.5 oz pours.
| | |
| --- | --- |
| Royal Caribbean | $10.00 |
| Carnival | $5.95 |
| Norwegian | $9.95 |
| Princess | $6.25 |
| Holland America | $7.25 |
| Celebrity | $9.00 |
| MSC (US) | $5.75 |
Thoughts on Liquor Prices
We noticed that liquor is a tricky thing to gauge prices on. More than beer, the prices vary between lines.  For example, a pour of Grey Goose at $12 on Royal Caribbean is $11 on Holland America.  A pour of Laphroaig 10 on Royal Caribbean costs $13 compared to $8.50 on Holland America.  We're continuing to collect data and hope to publish additional comparisons to this page as we spot them.
Mixed Drink Prices
We didn't compare any mixed drink prices for several reasons.  Even if you find a drink that is commonly found on menus (say, a screwdriver, or a rum and coke), it often isn't clear what brand of spirit you'll get in that drink.  Further, the pour amounts in a mixed drink may be different than a drink ordered straight up or neat. This in mind, on most lines you can expect that a drink with more than three ingredients and a pretty garnish will run you upwards of $10. If you're in a specialty bar where mixology is the focus (such as Eden on Celebrity Edge, or the Alchemy Bar on a Carnival ship), you'll find signature cocktails to be a as high as $18.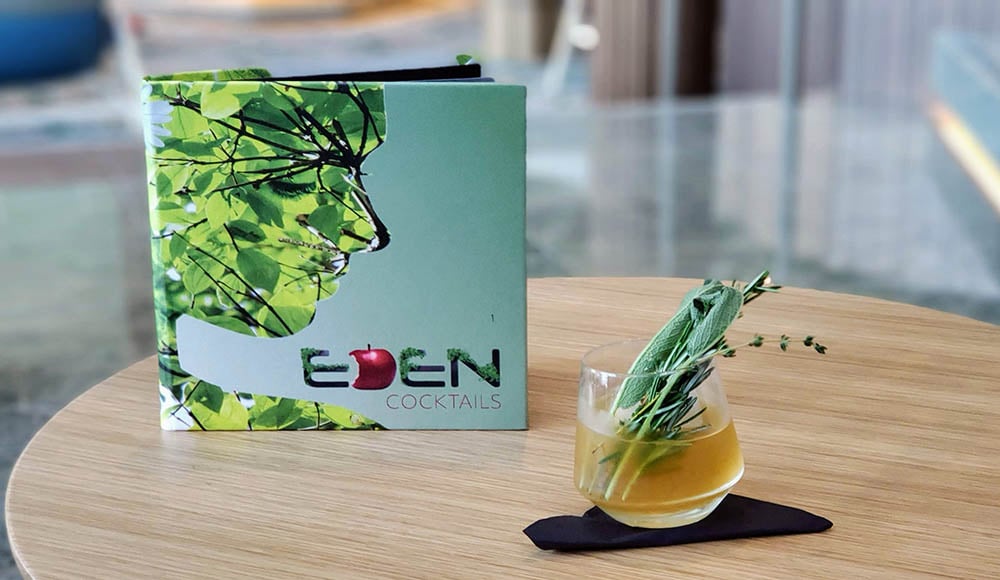 Cruise Line Drink Packages
Many cruise lines push drink packages harder than ever, which may incentivize them to increase the prices of each drink. The more guests who purchase drink packages, the more onboard revenue.  It's important when considering a drink package to think of non-alcoholic beverages that may be included as well, such as fresh-squeezed juices and specialty coffee drinks. Also critical to consider is how much your go-to drink costs. The value proposition is quite different for a cruiser enjoying $12 Glenmorangie and one sticking to $6 domestic beers.  In this post, we dive much deeper into drink packages and help you decide the best choice for you.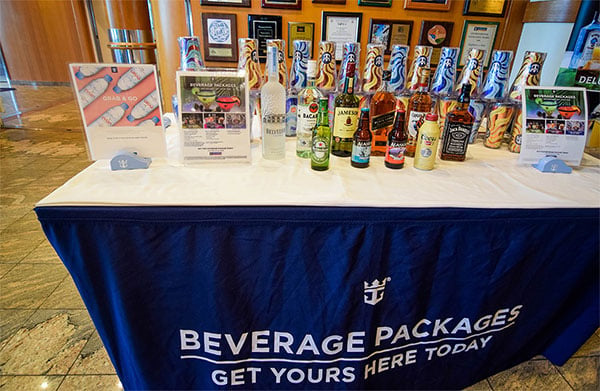 Cruise Ship Bar Menus
We've got a small but rapidly growing section of menus and daily programs for several cruise lines.  In addition, you can find menus for Royal Caribbean bars and restaurants at Royal Caribbean Blog.  Further, EatSleepCruise.com has photos of a number of specialty bar menus from ships on various cruise lines.
How have you found drink prices to vary from line to line?  Comment below, or reach out on Facebook or Twitter.  If you have menus you'd like to share, please contact us!