Author: Ric
Hey there CruiseHabit.com readers,

Ric Ross here, long time reader, first time author. Inspired by Matt and Michael's live blogs, and in spite of Billy's, I'll be live-blogging my upcoming cruise December 3rd through 10th on the Celebrity Reflection. This cruise will leave from Miami and stop at Labadee, Haiti; Falmouth, Jamaica; Grand Cayman, Cayman Islands; and Cozumel, Mexico. I've sailed Celebrity once before on the Constellation. This will be my sixth cruise overall; two of those have been with Billy and his lovely wife, Larissa.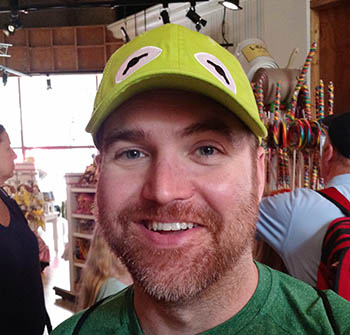 Celebrity frequently offers a promotion where you can pick one of a Classic Beverage Package, $150 onboard credit (OBC), prepaid gratuities, or prepaid internet access, and it's included in your cruise fare. Sometimes the promotion is to pick two. Suite guests get all four included. Guests can sometimes add one or all for a per-night rate that I've seen vary from $15 to around $10. I'm not sure why there has been a variation in price. For this cruise, I booked during a promotion where I could pick two, so I picked the Classic Beverage Package and the $150 OBC. Guests 1 and 2 in the cabin get the perk and must get the same perk, so I've heard. Guests 3 and 4 get a non-alcoholic beverage package and some internet time, I think. This could change at any time, so be sure to check the details of whatever promotion you're booking under.

I'll take a moment here to mention that I strongly recommend using a travel agent to book cruises. If you're new to cruising, a good agent can help you pick a cruise that is right for you and what you want to get out of a vacation. You might say that it's not that much more work to book a cruise online than to order a pair of shoes, and you'd be right. The initial booking isn't that tough. However, when Celebrity ran a promotion a few days later that offered an additional $100 OBC, I did not have to wait on the phone with Celebrity to rebook with that offer, my travel agent did that for me. When I wanted to apply a discount code offering $100 OBC to return guests, I didn't have to figure out in which step I'm supposed to put in that code, my travel agent did that for me. If you don't have a travel agent, look for travel podcasts that talk about picking a travel agent and find someone you work well with. A big thanks to my agent, Brock.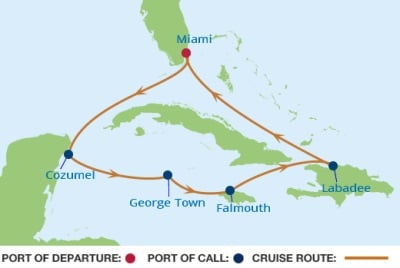 My friends and I plan to arrive at Port of Miami around 11am and park on-site. This is the most expensive option, however, I am willing to pay the premium for the convenience on this one rather than park off-site and take a shuttle. The last cruise I took out of Port of Miami, I also parked on-site and it was great to be able to walk out of the terminal, cross the street, go up an elevator, load up my car, and drive off. I'll be carpooling with my three friends, so 7 days times $20 per day divided by 4 people is $35. Assuming parking off-site is half-price, that's about $9 minus the $2 I'd tip the shuttle driver and you're looking at less than the cost of a Labadoozie. [Full disclosure: I don't actually know how much a Labadoozie costs. If you're looking for the posts on this blog where someone has actually done some research, those would be Billy's.]

The promotions I was able to book under landed me a Classic Beverage Package and $250 in OBC (the $150 OBC perk plus half of the extra $200) in a double-occupancy upper deck Concierge Class balcony stateroom for $2285. While most of what I want to drink is on the Classic Beverage Package, I'll probably have 2 drinks every day that are not included in that package, so I'm upgrading to the Premium Beverage Package. I've heard that the smoothies and yogurt parfaits in the Solarium are considered premium beverages. Add those to the better beer and occasional premium cocktail and it's worth it to me. Plus there's the ability to order almost anything just to try it. The cost to upgrade from Classic to Premium is 7 days times $10 per day times an 18% service fee or $82.60. I'm also planning to pay gratuities out of the OBC (7 days times $13.50 per day or $94.50) leaving me with $72.90 in OBC.

We have two balcony staterooms on an upper deck pretty far aft; one port, one starboard, but both on the same deck. These are categorized as Concierge Class, although that seems to just mean that there won't be obstructions. I've read mixed reviews of Concierge Class on Celebrity not living up to the marketing, so I'll see. I might take advantage of the shoeshine service. It's more likely the friend I'm going with will. Celebrity has also promised a bottle of sparkling white wine and fruit as a "Welcome." They also promise a pillow menu which I plan to take advantage of to request 1 firm and 1 soft hypoallergenic pillow.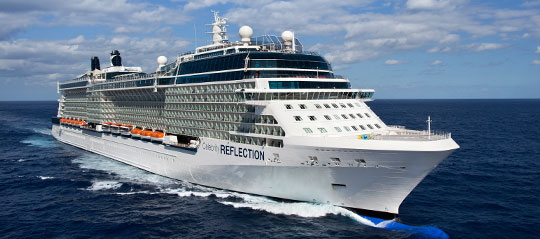 Embarkation Day is the only time I have a real schedule onboard. I like to get on the ship as early as possible. Plus, I've already paid for the food and drinks that day, so I want to get my money's worth. Time off the ship is time I'm not eating and drinking. First thing I'll do onboard is visit Guest Services to divide the OBC between me and my friend and upgrade my drink package. Lines at Guest Services will get longer and longer on Embarkation Day as more people board. Next, I'll head to the buffet. The crowds here will only grow, so I want at least one pass through while I can take my time. My next stop will be to request that my friends and I be seated together at a 4-top rather than at a table with other cruisers. Usually these requests can be accommodated, but it never hurts to be the first to ask. Around this time, the rooms should be ready, so my friends and I will check out the views from our balcony. Then it will be time for muster drill and sail-away.

My plan for the blog is that I'll be posting a live blog daily on CruiseHabit.com with a recap of what I did the day before. Depending on the quality of the internet connection, I'll be broadcasting on Periscope throughout the cruise. Follow me @CruiseHabitRic for pictures on Twitter and broadcasts on Periscope. If you have a question about the ship or you'd like me to check something out while on board, tweet @CruiseHabitRic and I'll see what I can do.

Preamble - A Look Over the Fence
Day 1 - Embarkation Day
Day 2 - Sea Day
Day 3 - Cozumel, Mexico
Day 4 - Grand Cayman
Day 5 - Falmouth, Jamaica
Day 6 - Labadee, Haiti
Day 7 - Sea Day
Day 8 - Disembarkation Day
Other Reflection Articles