Submitted by

Ric

on Thu, 11/15/2018 - 05:50
Living in Florida has not just the advantage of being a short drive to several ports, but also access to discounted last-minute fares at Florida Resident rates. Celebrity Cruises is offering great fares on Celebrity Infinity for Florida Residents. With some time off of work, I was able to take advantage of one. This will be my third cruise on Celebrity and my third solo in a row.
Later this morning, I'll be sailing out of Port Everglades for a 4-night cruise stopping in Key West, FL and Nassau, Bahamas with a sea day in the middle. Because my decision to cruise was so last minute, I couldn't find anyone to join me, so I'm going solo and paying a single supplement. Thankfully, these cruises are so well priced, that the single supplement is only $150. I was able to book an interior guarantee room for the cruise with the overall price of $433 which includes my fare, taxes, and trip insurance.
I'm not the only one of my friends who has taken advantage of these very discounted Florida Resident rates. A friend of mine recently went on Celebrity Infinity over Halloween, and a coworker will be going in December.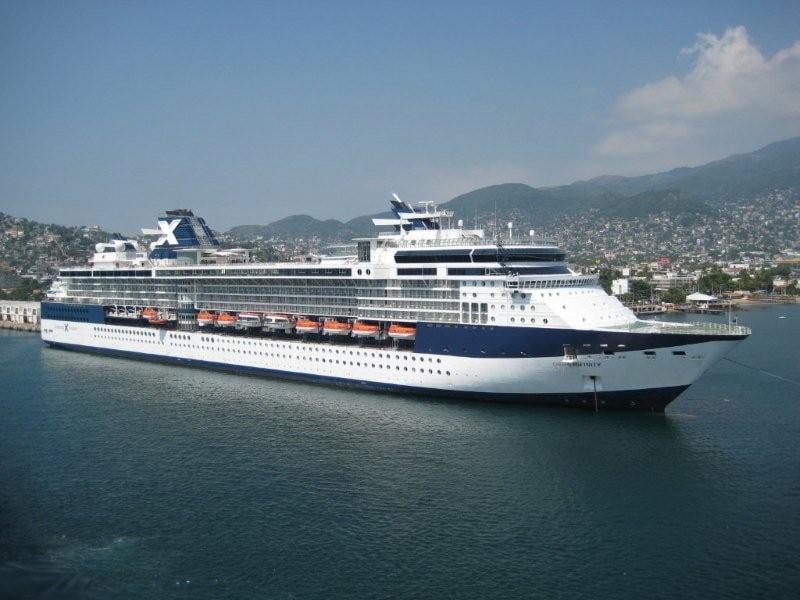 Ship
Celebrity Infinity is one of the four Millennium-class ships in Celebrity Cruises' fleet. In December 2015, Billy, Larissa, a friend of mine, and I sailed on a different Millennium-class ship, Celebrity Constellation, in two oceanview rooms on the third deck. This time I'll be in an interior on the second deck solo.
One of the things I'm most excited about is visiting the Martini Bar again. The bartenders there make some excellent cocktails with a little bartender flair. The frosted bar top adds another unique dimension to the bar.
I see on the deck plan a restaurant called "SS United States." Celebrity used to have a formal dining room on each ship dedicated to another vessel. As cruising changes, this concept has been retired from other ships. Because it's unlikely that this venue will return after the Celebrity Revolution upgrades, if this restaurant is open while I'm onboard and there's something on the menu that catches my eye, I'll eat here for a taste of what will soon be Celebrity history.
To read more about the Celebrity Revolution fleet enhancement project, check out Billy's post here.
If you'd rather hear about it than read about it, or you want both, Billy and I recorded a podcast covering what to expect as Celebrity brings their fleet "to the Edge."
Ports
The last two times I was in Key West, I took a hop-on hop-off trolley tour which provided a broad overview of the island with the opportunity to see what I wanted to see at a pace I could set myself. On this third visit to Key West, I'll probably wander around Mallory Square and see if there's a museum I want to check out.
Because I'll be spending a day in Key West, where I'll have internet access through my phone, I'm not buying an internet package for the cruise. However, I am getting the Classic beverage package for about $260 including gratuities.
In Episode 2 of our the CruiseHabit Podcast, Billy and I covered some of what the island offers when your cruise ship calls on the Southernmost Point.
This will be my seventh trip to Nassau, so I'm really at a loss for what to do. There's a walking tour I like to do when I go, but if I'm on my own, I don't think I'll do that. I'll check out the excursions when I get onboard and see if there's something that interests me.
In Nassau, I'll have 2G speed at least, so while I won't be able to go on Periscope, I might be able to message from my phone. I'm going to see if I can post something from there by sending an email to Billy, but even if I can, this is going to be a live-ish blog this time around.
Looking for more information on staying connected at sea and in port? We've got you covered so you can keep in touch while avoiding big fees.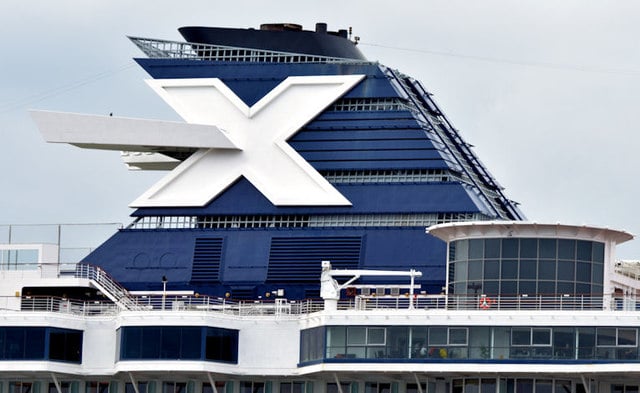 Entertainment
This trip is so last minute, I haven't really done much research into what kinds of entertainment I'll find on the ship. I've enjoyed the theater shows on Celebrity before, so I'm sure to check those out. Other than that, I don't have specific plans and I'll just see where the day's offerings take me.
Two of the most memorable onboard lounge acts were from my two previous Celebrity cruises. I saw Kathleen and The Saints on Celebrity Constellation in the Rendezvous Lounge and AfroSoul Duo in multiple venues on Celebrity Reflection. I'm pretty certain I'll find some live music I like somewhere on the ship. While I was on that Celebrity Reflection sailing, I wrote a live-blog that you can catch up on here.
I didn't think I'd get to fit another cruise in before the debut of Celebrity Edge, but with prices so good... here I am. Looking forward to some relaxing times and sharing them here on the blog.
Follow along with me as I sail on Celebrity Infinity from November 15th to 19th
Celebrity Infinity Live Blog Preamble
Celebrity Infinity Live Blog Embarkation Day
Celebrity Infinity Live Blog Day 2 Key West
Celebrity Infinity Live Blog Day 3 Sea Day
Celebrity Infinity Live Blog Day 4 Nassau