Submitted by

Ric

on Fri, 11/16/2018 - 13:47
After spending two nights at the luxurious CruiseHabit.com Global Headquarters, I repacked my bags and Billy drove me to the port, arriving at about noon. Being dropped off right at the curb was awesome and I'm not sure I want do it any other way from here on out. [Note to Billy for our upcoming Celebrity Edge sailing.] While we were in the port, we drove by the nearly finished future home of Celebrity Edge — Terminal 25. Can't wait to see it from the inside.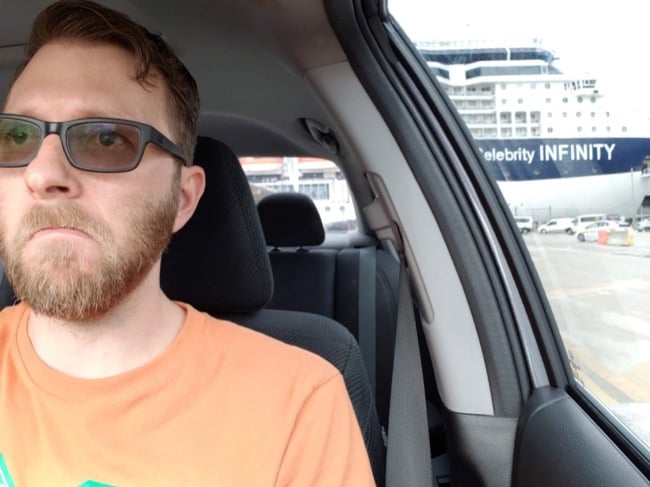 Check in went very smoothly as I had already done the steps online. The desk agent brought my my key card, pointed out where my drink package was indicated, and invited me to board the ship.
Once onboard, I made my way to the Oceanview Cafe for lunch. There were about 6 desserts there I wanted to try, so mostly my lunch was dessert. The staterooms were ready at 1pm, so I went to my room and set two alarms for a nap before muster drill. With my muster station being in the Rendezvous Lounge, I stuck around long enough after for the bar to reopen and ordered a cocktail.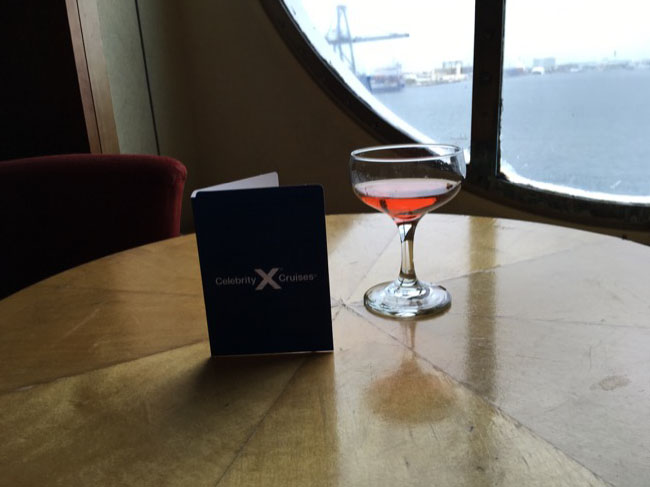 Drink in hand, I set out to re-familiarize myself with the layout of the ship. This is the first time I'm sailing on a class of ship I've sailed on before. My first experience with Celebrity Cruises was on Celebrity Constellation which is a sister ship to this one.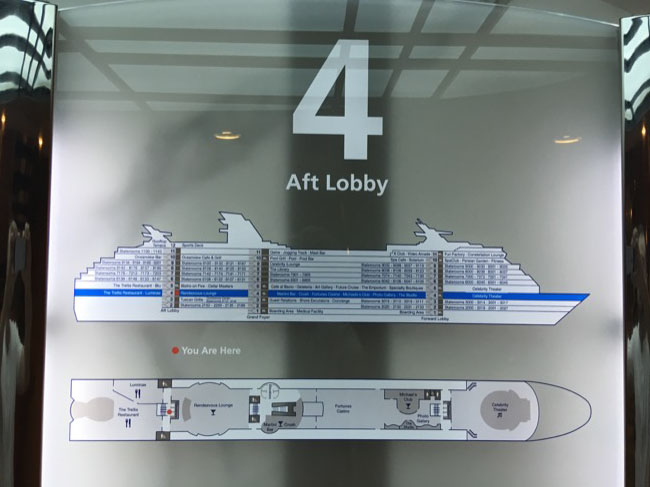 For sail away, I went up to the Constellation Lounge for its air-conditioned views of Port Everglades. While sitting by myself, a German woman approached me and asked if I'd like to join her and her husband for sail away. This is very German. When I lived there and when I've traveled there, if I've been sitting alone, someone will either ask to join me or invite me to join them. It's even happened at Disney when I was waiting for some friends to arrive and sitting at a picnic table to the side of a sandwich counter. I did join Doris and Tom who told me they were sailing consecutive cruises from October 28th to December 18th — all on Celebrity Infinity.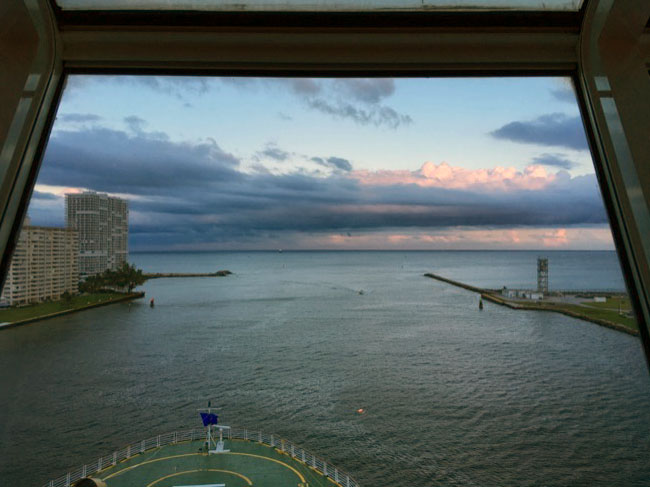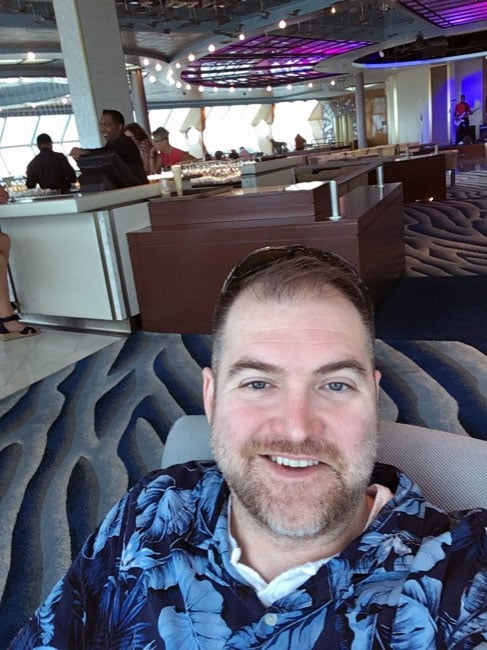 As we sailed out of Port Everglades, I took a walk around the upper decks then decided to return to my room to shower and change. I also had dinner on my mind.
Before dinner, I swung by the Trellis Restaurant, this ship's main dining room, and didn't see anything on the menu that I thought was a must-have, so I knew I'd be having dinner at the buffet. I've noticed that when I'm cruising solo, I like to have breakfast in the main dining room and dinner in the buffet. The breakfast menus are about the same, but I enjoy not competing for access to the scrambled eggs. On the other hand, dinner in the buffet is a much more relaxed affair and I like the variety of dishes for dinner where I can have just a couple of bites of one thing and try several things — also, the desserts. This time, the standout was a tropical mousse.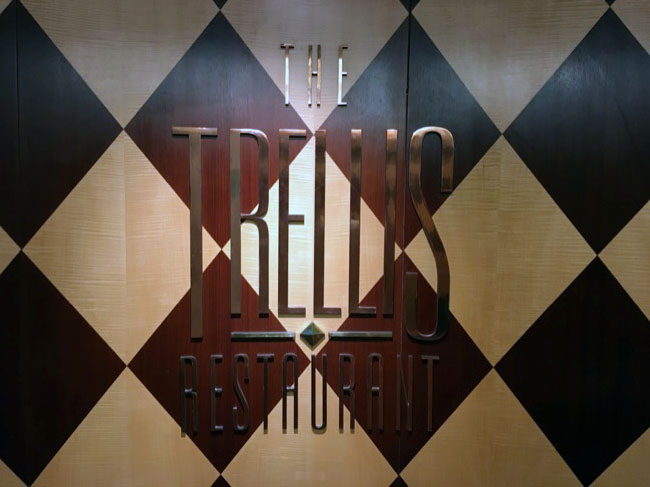 Speaking of dessert, on my way to the show, the dessert display case at Cafe al Bacio looked great, so I had a piece of cake there and a mousse over jelly with two small meringues and two small lemon croutons.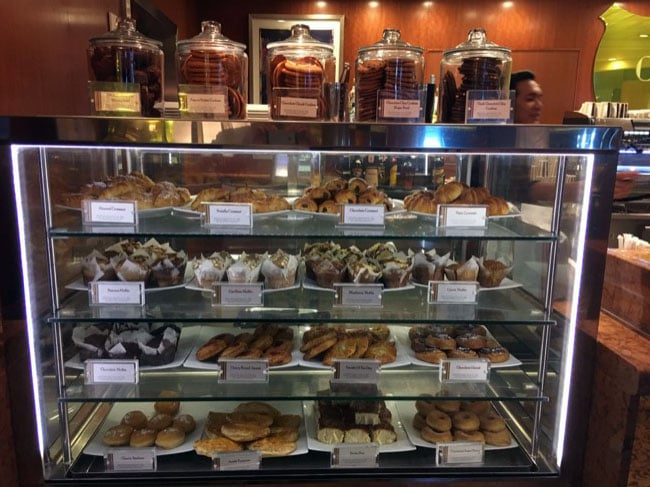 The show on the first night was "Broken Strings," which I saw on the Celebrity Reflection a couple of years ago. I'm not sure if they'll be doing any of the other shows from that ship, but if they're performing "Max," I'd gladly watch that again for the costumes alone.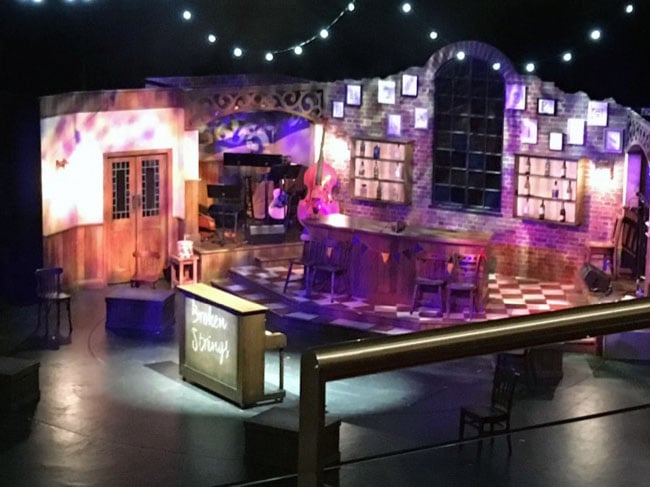 Tomorrow, we're in Key West and I don't know what I'll be doing. There's a possibility I'll stay on the ship and sleep a lot. I might take advantage of most people being off the ship and swim in the Solarium pool.
Don't forget to check out our Celebrity swag giveaway for your chance to win some cool Celebrity Cruises gear!
Celebrity Infinity Live Blog Preamble
Celebrity Infinity Live Blog Embarkation Day
Celebrity Infinity Live Blog Day 2 Key West
Celebrity Infinity Live Blog Day 3 Sea Day
Celebrity Infinity Live Blog Day 4 Nassau