Author: bill November 29, 2020, Updated: January 27, 2021
There can be an overwhelming number of things to do on cruises. From stage shows included with your fare, to pricey spa treatments, you'll find plenty of options listed in the daily program found in your room (and increasingly, in an app).  There are some things however, that you don't want to miss, even though you won't find them mentioned on the schedule.
Sunrise and Sunset
If you follow frequent cruisers on Instagram it's hard to miss photos of sunrises and sunsets from ships, and with good reason: these events can look wildly different from what you see on land.  Over the years though, I've noticed that many guests miss sunrise as they're getting ready (or sleeping-in if you're anything like me) and then they miss sunset as they're getting dressed for dinner, cleaning up after a day ashore, etc.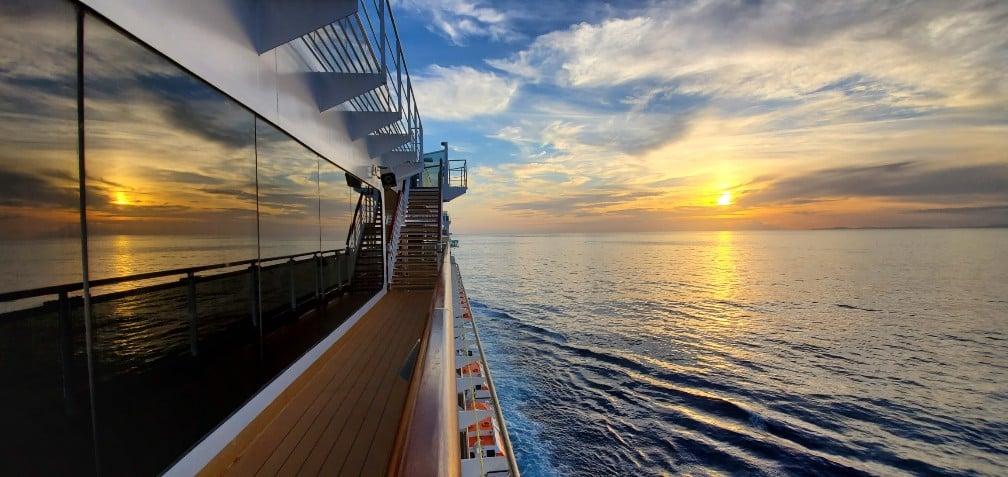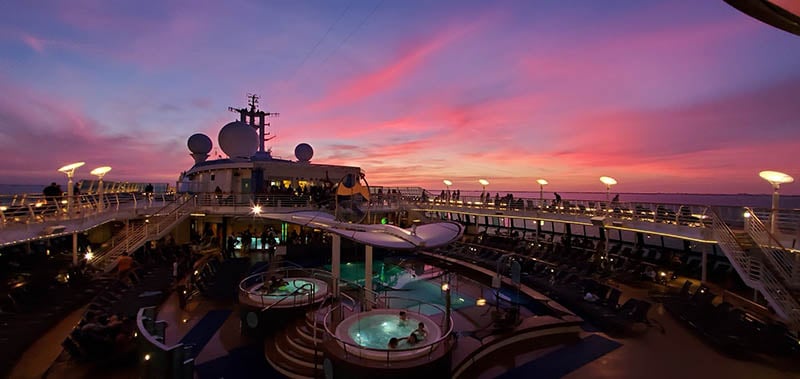 Do yourself a favor and set a reminder on your watch or smartphone or even leave a wakeup call on the stateroom phone so that you don't miss them.  Wondering when to head out on deck for the best view?  The daily program usually features the sunrise and sunset times, often on the front page.  Head out on deck a couple minutes before sunrise, or at least 20 minutes before the posted sunset time to make sure you catch the most magical colors.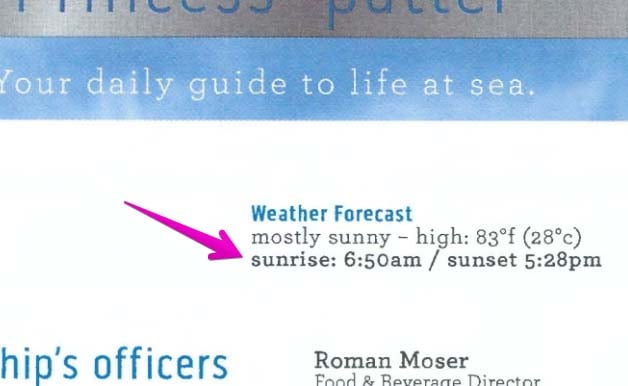 Pilot Transfers
This one might sound strange at first, but it's something you won't get to see on land.  At each port, a local pilot (ship captain) is onboard to offer their expertise on local hazards, currents, traffic, etc.  You can read all about harbor pilots in this article, but what you should try and catch on your cruise is the pilot getting on or off the ship.
When leaving a port, the pilot needs to debark the ship once in open water, so the pilot boat pulls up alongside and the pilot climbs down a rope ladder and hops from the ship to the boat.  When approaching a port the opposite happens.  The afternoon or evening before you reach a port, the captain will often mention the time they'll be picking up the pilot (or "at the pilot station").  If you're up early enough, see if you can spot the pilot boat ahead of time so that you know which side of the ship to look out on, and then watch as the pilot boat pulls alongside for the transfer.  When leaving a port, the pilot may stay on for less than 20 minutes, or hours - depending on the port, but it generally happens when just outside of a harbor.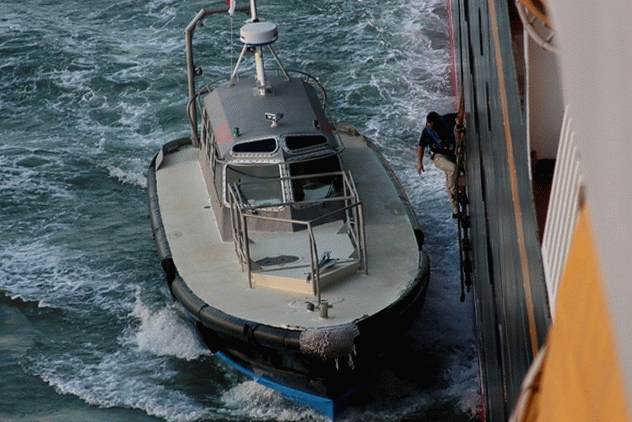 Art Walk
Cruise lines hire talented interior decorators to make every area look great - but did you know cruise ships tend to commission a lot of artwork?  All throughout ships you'll find original paintings and sculptures, as beautiful prints, collages, and more.  Taking the time to really enjoy these works of art can be fun, plus it's a great way to explore the ship.

In fact, many ships have a book in each stateroom that explains each piece, a bit about the artist, and where it can be found onboard.  Others may have a guide with this information available at Guest Services.  Get your hands on one of these and use it the first day (it's even on our list of 12 Things You Should Do the First Day of Your Cruise); exploring the art is my favorite way of getting acquainted with the layout of a ship and getting some exercise, since works are often displayed in stairwells.  It's also worth mentioning that some ships (mostly premium and luxury lines) offer guided art walks, so keep an eye out in the schedule for this one just in case.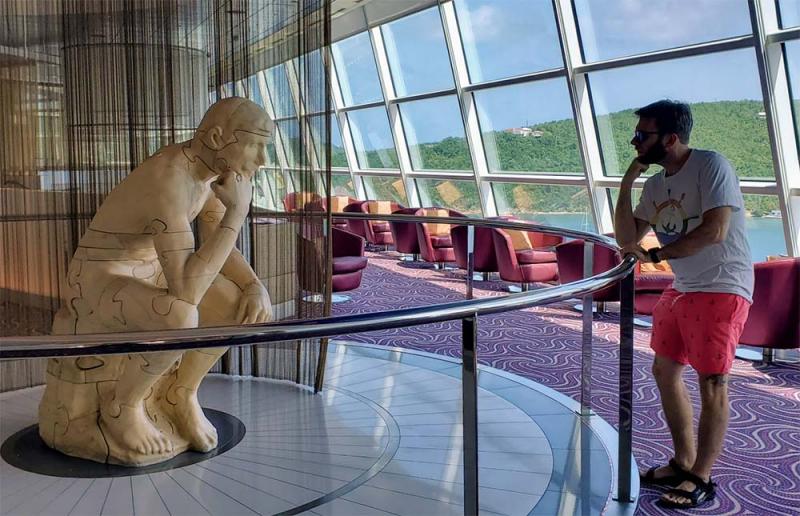 Shipboard TV Programs
Personally, I don't watch much TV on land, so on ships that goes to nearly zero - except for the programming especially for that cruise.  Usually there are a couple of channels just about your cruise.  They'll feature previews (or even entire recordings of) some of the shows being performed onboard, information about the ports of call you'll be visiting, and information about the ship itself.  Most ships even have a daily "morning show" of sorts put on by the Cruise Director or other staff, going over what is available that day.
You can also get information about the ship's position, weather, and even see other parts of the ship from your stateroom television.  When you're getting dressed, ready for bed, or maybe laying down and resting, check out these programs as it's my favorite way to make sure I don't miss anything on ship or shore and am ready for whatever awaits outside.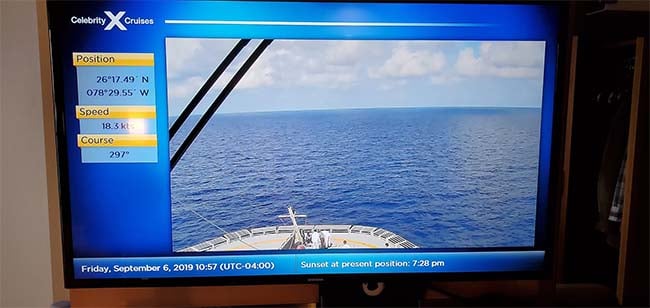 Wrapping it Up
These are just a few things you might miss, or not think to do when cruising but of course there are many options for entertainment while at sea.  Depending on how you choose to cruise, your favorite activity might be sports on deck, a Broadway show, or perhaps, doing nothing at all while loving every moment of it.