Author: bill October 9, 2016, Updated: June 12, 2017
I get a lot of questions about taking a first cruise, so this time I wanted to turn the conversation back around a bit - people other than me have great cruise tips too.  A week or so ago I reached out on social media and asked Reddit users on r/cruise the following question:
What do you wish you knew before you took your first cruise?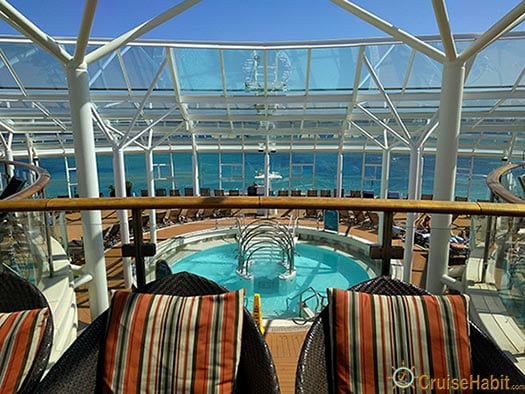 Below are just some of the great responses I got, but I bet some of you have great tips too, so be sure to share them!
Don't care what everyone else thinks. Everyone is here to have fun. You'll never see any of these people again unless you want to. It took me until my 3rd cruise to stop being so self conscious and to stop trying to be "cool". My 3rd cruise, we participated in almost everything. If there was a dance class, we were front and center. My boyfriend and I ended up winning the Perfect Couples Game show (silly games, not the one for married couples). People knew who we were because we were having fun, and it was such a better cruise as a result.
Not every ship is going to be awesome for every person. It's important to research the ships and their targeted demographics.
Budget for tips. The staff and crew work really hard to make your trip awesome and get paid very little for it. They also have to deal with tons of really unsavory people each week. Reward them appropriately for their hard work.
Don't be afraid to try excursions run through outside vendors when you're in ports that are typically safe for tourists. It'll save you money and you may end up finding something to do that the ship doesn't offer. But, make sure you do your research and that you'll have plenty of time to get back to the ship before sail away.
-ski3
​
That it's ok to stay on the boat at port.
Kind of nice to enjoy the service without the crowd.
-Facerless
[You can order] more than one dinner ... You want three lobster tails, you probably can get three lobster tails.
-Hartastic
Ask for a second desert "to go" so you have a late night snack! Drink more water than you think you need, especially in warm climates and when drinking alcohol.
-networkgeek
​
Bring some decorations for your door. I always see people with that (never done it myself) but it sure does help you find your way. It also helped my kids find their way back to the cabin, if the saw a particular door they knew they were on the right path.
-I_cannot_proofread
sync all the books movies tv shows music you want AHEAD of time. 
you really do need sunblock! No really!
get out of your comfort zone
bring more small bills for tips
-dilettantess
I'm usually overwhelmed by the number of activities on a cruise. I don't like to miss anything. I took a more laid back approach [on Freedom of The Seas this September] and decided to only do things that fit our schedule instead of revolving our plans around activities. I missed some shows, but I met great people in exchange.
-Wendyland78
...as a teenager stop worrying so much, especially about girls. Stop for a moment, enjoy your vacation, and everything else will follow.
-Poolcool66
...each cruise is SO different (unless you cruise the same ship back to back)...
-bassnote1
There is more to do on a boat than eat. There is trivia, and dance classes, and yoga by the pool. Get tours from more than one person.
-facelessqueen
​
[The crew] work their buts off for very little money. Be nice, ask your Cabin Steward, Waiter or Bartender where they are from and how long have they been on the ship. Goes a long way being kind!
-ketocat4
What do you wish you knew before your first cruise?  Share in the comments below!