Author: Bill July 16, 2021, Updated: July 24, 2021
Cruising is back, and we could all use a vacation. Depending on the cruise you take, and whether you're fully vaccinated, the available cruise experiences can be very different.  Will you need to wear a mask?  Will you have access to all the spaces and services you expect?  It's not always easy to know what the restrictions will be on any given cruise, but we've got some tips that can help clear things up.
For the purposes of this post, we're going to be talking specifically about cruises that sail out of the United States.
Simulated Voyages
As part of the CDC's Conditional Sail Order, cruise lines can resume service one of two ways:
Sail "Simulated Voyages" (test cruises) with volunteers and CDC observers, demonstrating their ability to follow social-distancing protocols, mask rules, and other criteria.  Once complete, these ships can sail with guests – vaccinated or unvaccinated.
Sail with at least 98% of crew and 95% of guests fully-vaccinated.  Ships sailing under these rules can skip the process and restrictions associated with Simulated Voyages, and are able to sail relatively "normal" pre-pandemic cruises – at least for those onboard who are fully-vaccinated.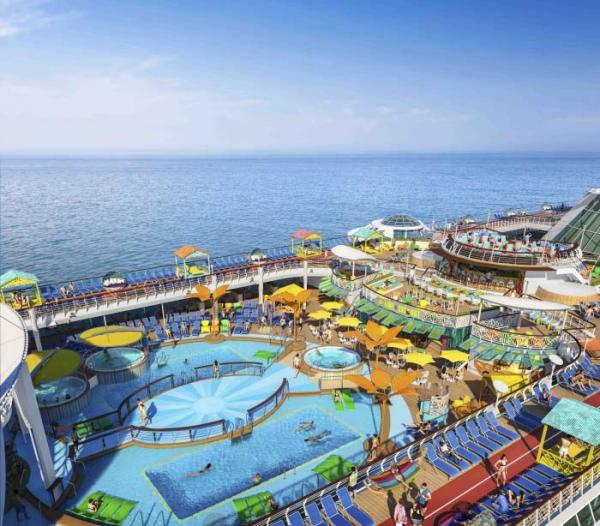 Sailings With at Least 95% Of Guests Vaccinated
On these ships, guests who are willing and able to provide proof that they're fully vaccinated are likely to enjoy a maskless and uninterrupted cruise experience.  Social distancing is not enforced, buffets and other venues are open, and things should be operating as normal. 
Depending on the ports these cruises visit, specific cruise line policies, and a few other variables, fully vaccinated guests will not be required to be tested for COVID.
The following lines, among others, have committed to operating with at least 95% of guests fully vaccinated:
Celebrity Cruises, Norwegian Cruise Line, Oceania Cruises, Regent Seven Seas Cruises, Azamara, Holland America Line, Princess Cruises, Viking Cruises, Virgin Voyages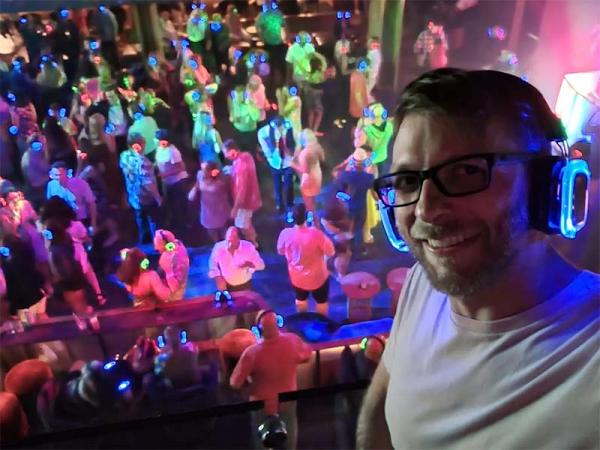 Sailings With Fewer Than 95% of Guests Vaccinated
These ships, which required the completion of "Simulated Voyages", may sail with many unvaccinated guests.  So far, MSC Cruises, Carnival Cruise Line, Disney Cruise Line, and Royal Caribbean International are the only lines that appear to be using this method of returning to service on some of their ships.  Note that Carnival and Royal Caribbean are operating some ships at 95%+ vaccine rates, and MSC hasn't resumed sailing yet in the US.  This isn't surprising, since these lines carry many families with young children, who aren't yet able to be vaccinated.  Requiring a high-vaccine threshold would greatly restrict many guests from sailing.
On these cruises, all guests, regardless of vaccination status, will be required to wear masks while indoors and possibly at other times.  Testing before and at the end of the cruise, at least, will be required (except for some short sailings where only pre-cruise testing is required).  Because social distancing is enforced on these sailings, shows in theaters, dining experiences, and other activities may require reservations throughout the cruise when on "normal" cruises, this wouldn't be required.
Vaccinated guests will likely want to provide proof of vaccination to the cruise line on these sailings, as in some cases, additional testing and insurance costs may not be passed on to vaccinated cruisers.
What About Florida's Vaccine Passport Ban?
In Florida, businesses aren't currently permitted to require proof of vaccination from customers.  While this is being challenged in court by NCL, for now it means lines need to be creative.  Cruise lines are surveying guests weeks before cruises to ask if they'll be voluntarily providing proof of their vaccination status.  Those who don't respond to these surveys may be dropped from the sailing, and those unwilling to volunteer proof are being explained the rules, restrictions, and additional costs for unvaccinated guests.  This means the cruise lines looking to sail under the rules for "vaccinated cruises" need to be nimble in cutting off sailings, discouraging unvaccinated cruisers (while still allowing them), and properly estimating the percentage of vaccinated guests to avoid a problem on embarkation day.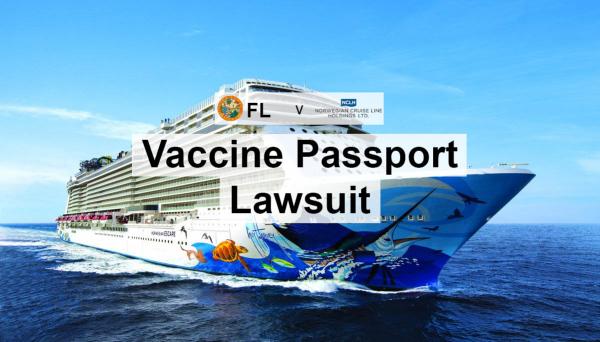 Unvaccinated Guests
Regardless of the type of cruise you're taking, if you're an unvaccinated adult (or unable/unwilling to prove your vaccination status) you're going to be required to wear masks when indoors, and possibly in other circumstances.  There may be restrictions on what restaurants or other venues on the ship you can visit.  Some ports may not allow you to disembark unless you're with a cruise line shore excursion, and others may not allow you to disembark at all.  If there is a positive case onboard the ship, unvaccinated guests may be isolated or even disembarked, whereas as we saw on Celebrity Millennium, vaccinated guests will be permitted to continue their cruise.
Cruise lines are enforcing special rules for unvaccinated guests, such as requiring that they pay for the any and all tests that may be required by policy, US law, or the laws in countries the ship is visiting.  Royal Caribbean, MSC, and Carnival are also requiring that unvaccinated adults carry specific COVID-related insurance policies.  Most of the rules, restrictions, and additional costs noted above do not apply to unvaccinated children.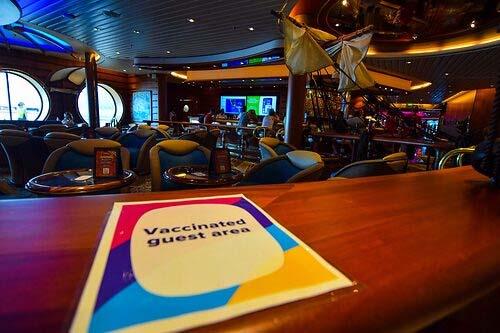 Is it Worth it for Unvaccinated Persons to Cruise?
Personal safety calculations aside, cruising as an unvaccinated adult right now does offer a somewhat second-rate experience – but it's also easy to argue for some that it's better than staying home.  This is especially true if you don't mind the extra cost and risk, and perhaps if you're someone who plans to spend much of their time outside on deck.
Which Experience is Better?
Vaccinated and unvaccinated cruises have already been enjoyed by many, but it's important to be prepared for the ways in which those sailings will be different.  Of course if you're looking to cruise with young children, and want a ship with many of the features kids enjoy, then the compromise of a slightly less convenient cruise may still be much better than not cruising at all.  If you're vaccinated, willing to prove that, and you're interested in any of the cruises sailing with 95%+ vaccine rates, then you're in for a great trip by any measure. 
The very best way to navigate the waters right now?  Enlist the help of a good travel advisor.  You can get a free consultation from the same awesome people that help make our trips fantastic.