Author: Bill July 13, 2021, Updated: July 13, 2021
Florida is home to the three busiest cruise ports in the world, so a safe return to cruising is in the best interest of the state.  Despite this, and the overwhelming evidence that vaccines play a critical role in a "return to normal", Florida imposes significant fines each time a business requires proof that a patron is vaccinated.  Now, Norwegian Cruise Line Holdings (parent company to NCL, Regent Seven Seas, and Oceania Cruises), is suing Florida over this so called "vaccine passport ban", and the entire industry will be watching.
NCL's Firm Vaccine Stance
For many months, NCLH CEO Frank Del Rio has stood firm that all of their ships will sail with fully vaccinated passengers and crew - no exceptions.  They've made the same demands shore side, where all NCLH employees who work in the office or interact with other employees must be fully vaccinated.  While this offers the best protection against the introduction and spread of COVID-19 on their ships, it's problematic when Florida's $5000 fine could mean it would cost an extra $2.5 million for even the smallest of the company's ships to sail - with fines in the tens of millions for some of their larger ships.  When NCL initially planned to sail in July, we noted that they seemed not to be wavering, insisting that their goals were to return to service as safely as possible.  A lot has changed since those initial plans, and some ships from other lines are sailing - without a 100% vaccine requirement of course.  
The Lawsuit
As TPG broke earlier today, NCLH has brought suit against Florida Surgeon General, Scott Rivkees, and seeks an injunction against Florida Governor De Santis' order banning "vaccine passports" - or any other proof of vaccination request.  The cruise line says that the law prevents them from operating cruise ships safely, keeping them from resuming sailing on August 15, "...in the way that this cruise line has determined will be best for all concerned—with the benefit of documentation confirming that all of its passengers and crew have been fully vaccinated against COVID-19."  As they see it, without this injunction, they can either be "on the wrong side of health and safety" or break the law.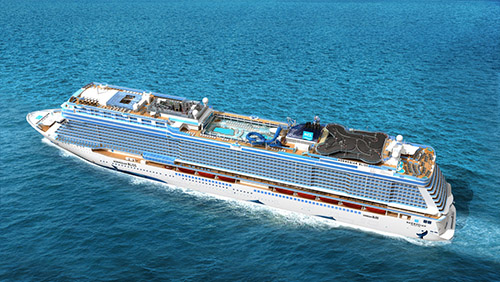 The lawsuit makes several specific legal arguments as well.  The CDC, which approved the line to sail, requires that 95% of all guests, and 98% of crew, are fully vaccinated - though because of a different lawsuit, where Florida sued the CDC, that requirement isn't enforceable in Florida starting later this month.  In addition to being preemptive, the filing from the cruise line also argues that the law violates free speech, due process laws, and the Dormant Commerce Clause.  That final clause means that because Congress has power over interstate commerce, states cannot discriminate or unduly burden interstate commerce.
What Other Lines Are Doing 
In the past month, other cruise lines have started operating.  In some cases, they're sailing out of non-US ports entirely.  This was the case on our recent Celebrity Millennium cruise out of St Maarten.  In other cases, lines are working with the CDC to sail with additional restrictions so that vaccines aren't required for approval.  Celebrity Cruises has an interesting approach as well, where they're only sailing with 95%+ vaccine rates (to avoid significant restrictions to the guest experience), but they're asking guests to volunteer their vaccination status and attempting to establish whether they're maintaining the 95% threshold long before the cruise.  They, along with Royal Caribbean and Carnival Cruise Line, are also discouraging unvaccinated guests, by charging for all testing, restricting what parts of the ship unvaccinated guests can enjoy, and even requiring they carry very specific and costly COVID insurance policies.
Additionally, lines are preparing to sail from other states in the coming months, where the law in Florida (and similar laws in Texas) aren't an obstacle - but of course that's limiting in terms of itineraries, as well as the facilities to support these massive operations.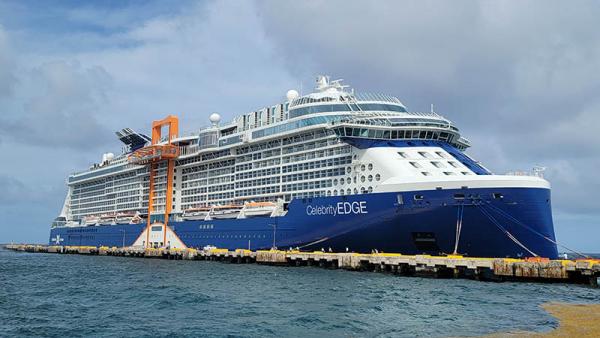 Our Thoughts
Filed under: We thought this would have happened sooner, NCLH is fighting a battle for the entire cruise industry.  Yes, some lines have returned to safe operation other ways, but with significant burden in the processing and planning - which wouldn't be necessary if they could simply require that all guests provide proof of vaccination.  Not a single cruise line wants community spread on their ships, they know it'd be detrimental to the industry, and the headlines in the news the next day would be unforgiving, despite the circumstances laid out by Governor De Santis.  There is also significant market demand.  Cruisers want things to be as safe and comfortable as possible, and as evident by NCLH companies' record bookings late last year, which we see as part of a bigger picture of high-demand, there is no shortage of guests ready and willing to sail on fully-vaccinated cruises.  Is there market demand for non-vaccinated sailings?  Sure, especially on lines that cater to families with children who aren't yet eligible for vaccination.  As more and more are able to be vaccinated, that demand will wane as will the industry's stomach for that additional risk, especially as the more virulent Delta variant become dominant. 
Ultimately, the cruise lines have been quick to adapt in order to safely return to sea - and the experience has been fantastic for us - but that's been at a very limited scale.  Just a small number of ships are sailing, and whether this model of careful planning and delicate probing about guest vaccination status will allow the industry (and those Floridians dependent on it) to thrive, is uncertain.  Likewise, the continued safe operation of non-vaccinated sailings from the US is also uncertain.  One thing we do know though: the State of Florida's law won't absorb any negative press if a ship suffers community spread, but residents will feel the economic impact.