Author: bill August 8, 2021, Updated: August 8, 2021
Royal Caribbean is bringing more and more ships back into service.  Before each ship can sail with paying guests, they complete what the CDC calls a Simulated Voyage with volunteers, where the line demonstrates proper protocols can be followed onboard.  We got an surprise in our inbox recently, as we've been invited to sail the Simulated Voyage for Mariner of the Seas this week, so in the coming days we'll get to share a little bit of Mariner of the Seas, with you.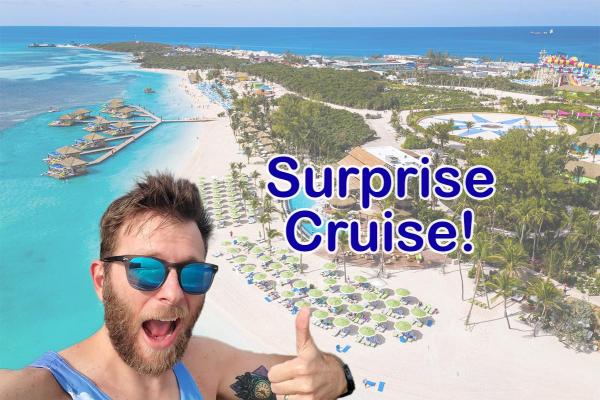 The Itinerary
This is a very short cruise - just two nights.  We'll be sailing from Port Canaveral on August 11th, visiting Coco Cay (Royal Caribbean's private island with a water park, beaches, etc) and coming right back.  In total, it's just two nights.  Short?  Yes.  Better than not being on a cruise?  Absolutely!

How We Got Invited to this Cruise
Simulated Voyages are not for paying guests.  Royal Caribbean sent an email out last week, which explained they were opening a 24 hour window in which people could sign up for a chance, essentially, to win a stateroom on an upcoming voyage.  Each household could get a total of twelve entries, so while your loyalty status with Royal Caribbean may have made it less laborious (giving bonus entries so you didn't have to fill out the form all twelve times), everyone had the ability to get the same number of entries.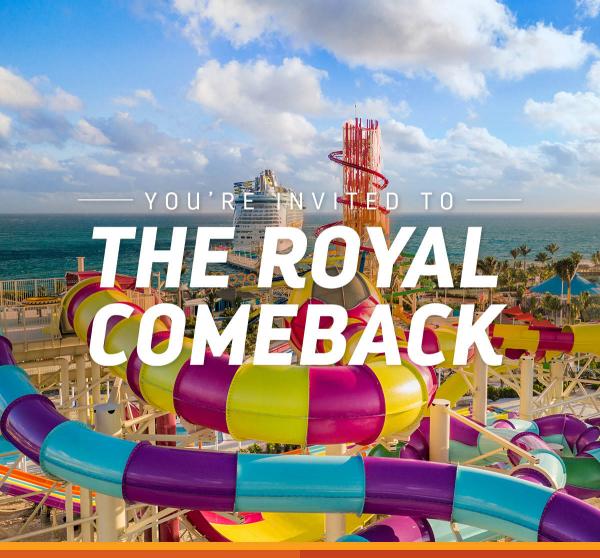 Yesterday, we received an email that said we'd been selected, and told us that we had until the end of today (Sunday, Aug 8) to fully register.
Is It Really Free?
There is no cruise fare - but it'll certainly cost us.  We'll be paying for our transportation to the port, parking there, a hotel the night before, plus anything we purchase onboard.  Drinks, specialty dining, VOOM (internet access), and shore excursions are being offered at 50% off the normal prices.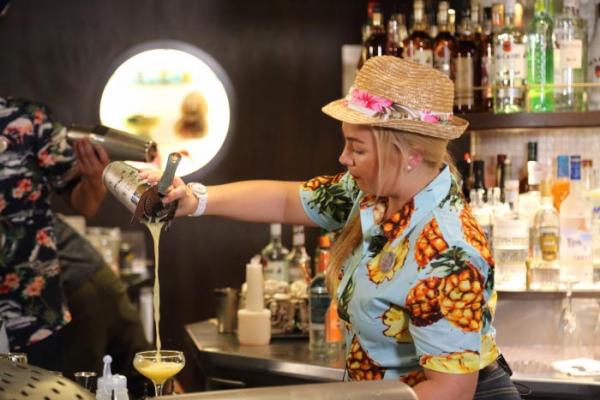 This means that yes, the cruise is free, but we'll definitely end up spending some real money for this cruise.
What Are the COVID Protocols Onboard?
All volunteers must provide proof that they're fully vaccinated against COVID-19, and, in line with recent changes from almost all major cruise lines, will need to provide proof of a negative COVID test, taken within 72 hours before embarkation.  We're heading off for our COVID tests in just a few minutes so we can get it out of the way.  

Once on the ship, masks will be required in most areas while indoors, though there will be some areas marked for vaccinated guests only (remember, this is just a test - all guests on this sailing will have access to these spaces), where masks aren't required.  Social distancing and other measures will also be enforced.
What Happens Now?
We'll be getting our stateroom assignments once they have the manifest ready.  When will that be?  I'm betting Monday, but that's just a guess.  They're only required to sail with a minimum of 10% occupancy, which would be 400 guests - and we don't suspect they'll go much higher than that, but we'll see.  Given this, we'd expect most onboard (if not all), will get at least verandah staterooms.
You can read a doc the cruise lines provided us with more details here.
So, stay tuned here, as well as on Instagram, Facebook, Twitter, and YouTube, and we'll share more as it unfolds.  It'll be great to be back in Coco Beach the night before our sailing too, as we were just there last week to see the brand new Carnival Mardi Gras, which you can read about and see photos of here.