Author: Bill August 19, 2021, Updated: August 24, 2021
Updated to reflect various policy changes already announced.
In an announcement leading to changes at many cruise lines, the Bahamian Prime Minister Dr Hubert Minnis signed an emergency powers order that prohibits cruise ships from entering Bahamian ports unless all persons 12 and older are fully vaccinated against COVID-19.  

The Details of The Bahamas Cruise Passenger Vaccine Restrictions
Effective September 3, 2021, and until November 1, 2021, cruise ships may only enter Bahamian ports under the following conditions (all of which must be met):
The Captain or Master of the cruise ship transmits a crew and passenger manifest to the Port Medical Officer, which discloses the vaccination status of all persons prior to arriving at the port;
all passengers who are twelve years and older were fully vaccinated prior to embarking on the cruise ship at the start of the voyage; and
There are exceptions, however they're slim in scope.
The crew, contractors, and any non-revenue passenger of that cruise ship and whatever protocols that were previously agreed to between the Government of The Bahamas and each cruise line in relation to its crew, contractors, and non-revenue passenger shall remain in effect;
a cruise ship attempting to call at a port in an emergency, or in other exigent circumstances approved by the Government of the Bahamas;
an unvaccinated passenger who is ineligible for the COVID-19 vaccination due to medical contraindications.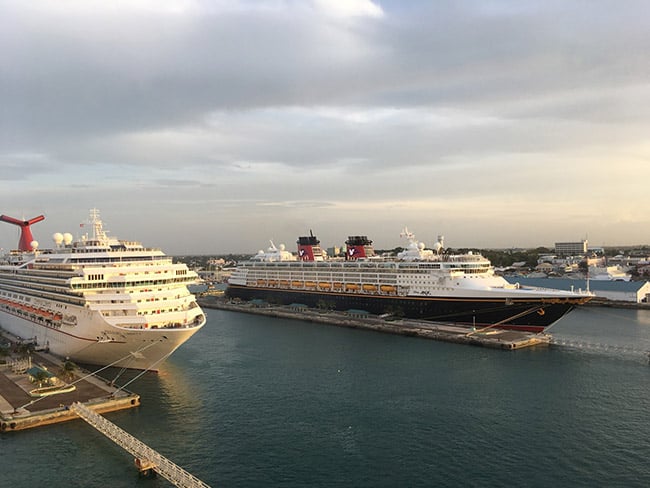 Private Cruise Line Ports
This new restriction means that in addition to restricting calls on popular destinations like Nassau, Freeport, and lately, Bimini, cruise lines cannot call on their private destinations unless all guests 12 and older are fully vaccinated.  The emergency order specifically mentioned private cruise line destinations, in fact.  Disney's Castaway Cay, Royal Caribbean's Coco Cay, Norwegian's Great Stirrup Cay, and others are very popular destinations with guests.  Additionally, these stops allow cruise lines to make money on all excursions and other purchases while in port.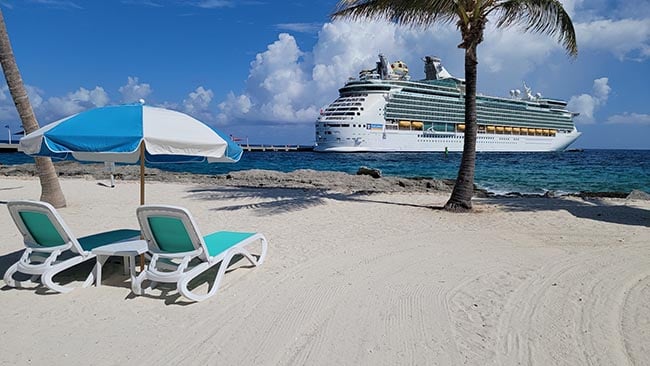 Cruises to Nowhere?  Not So Fast
Because The Bahamas is so close to the three largest cruise ports, lines frequent there.  Some sailings, in fact, only stop in The Bahamas.  Simply going out to sea however isn't an option.  Cruise lines can't sail from the US without stopping in a foreign port because of certain immigration laws relating to crew (not due to the PVSA, as we initially noted in error).
Cruise Lines Impacted by New Bahamas Restrictions
All cruise lines operating out of Florida right now have scheduled stops in The Bahamas, though some lines are more impacted than others.  Norwegian Cruise Line, for example, after a recent injunction was granted, is sailing with 100% of guests and crew fully vaccinated against COVID.  Celebrity Cruises and Carnival Cruises are both requiring at least 95% of guests are fully vaccinated - and most of those unvaccinated have been children, so adjusting policies on sailings visiting The Bahamas wouldn't seem terribly onerous for the businesses.  Until now however, Royal Caribbean and MSC Cruises hadn't had any vaccination thresholds on Florida sailings, which would seem, at first, to present a bigger problem.   Royal Caribbean International CEO Michael Bayley noted this week, however, that they've been sailing with 90% or more of all guests vaccinated, despite their policies.  This seems to indicate that across all of the major cruise lines, it's likely that the vast majority of adult cruisers are fully vaccinated.  
Policies Already Changing
Moments after originally publishing this story, MSC Cruises announced that starting September third, all guests 12+ on their sailings scheduled to stop in The Bahamas will need to provide proof of vaccination in order to sail.  A short time later, Royal Caribbean Group followed suit and announced that they're now requiring all persons 12+ to be fully vaccinated on sailings sailing from the US or The Bahamas.  Subsequently we've seen Celebrity Cruises, Disney Cruise Line, and Carnival Cruises all update their policies, requiring that all person 12 years and older prove that they're fully vaccinated in order to sail from the US.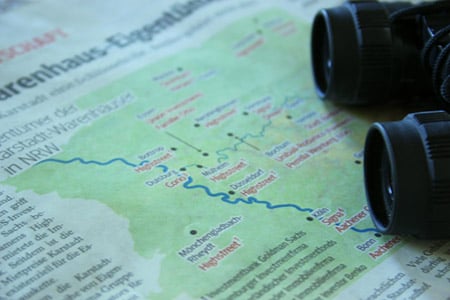 Billy's Take
Honestly, I'm surprised we've not already seen these types of restrictions from other popular cruise destinations (aside from the US Virgin Islands, which shares this requirement).  In part though, that's because some destinations simple aren't accepting cruise ships yet, and the fleet deployments are still limited.  This announcement is an especially big deal because The Bahamas, as a country, is the top cruise destination in the Americas.
There will certainly be some who are not thrilled with however this pans out, but based on the high number of vaccinated cruisers on sailings where there is not a vaccination threshold required, it seems a relatively slim number of guests will be impacted.  In fact, it may be that more guests will be attracted to new restrictions than those now not able to cruise.  In the coming days we'll almost certainly see lines adjusting policies further where needed.  Some may adjust itineraries, but I suspect most will simply switch to sailing to all persons 12 years and older being vaccinated - at least for sailings visiting the Bahamas.  In fact, this happened once already with the US Virgin Islands, who recently announced similar restrictions to The Bahamas, causing Royal Caribbean and others to quickly adopt different policies for these sailings.  We're scheduled to sail on Royal Caribbean's Odyssey of the Seas leaving September 5th, and that cruise is scheduled to visit Coco Cay in The Bahamas, so it'll be interesting to see what changes might impact our own sailing.
If you want more of our thoughts on cruise news, be sure to subscribe to the CruiseHabit YouTube Channel and watch out for our weekly series, "Billy's Cruise Takes."