Author: Bill August 8, 2021, Updated: August 8, 2021
Sunday evening a US District judge granted a preliminary injunction to stop Florida's so called "vaccine passport ban".  The Florida law, until now, prohibited businesses (including cruise lines) from denying service to customers if they couldn't provide proof of COVID-19 vaccination. Businesses violating the law were subject to a $5,000 fine per instance.  Norwegian Cruise Line Holdings, parent company of Norwegian Cruise Line, Oceania Cruises, and Regent Seven Seas Cruises, originally filed a suit on the matter in July of this year.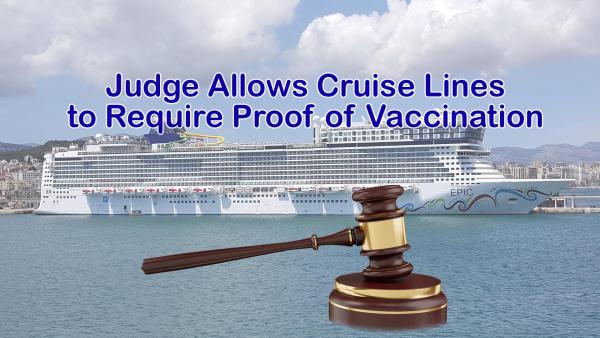 Fully Vaccinated NCLH Sailings to Start from Florida In a Week
The injunction means, among other things, that Norwegian Cruise Line will be able to restart service as scheduled, starting with an August 15th cruise on Norwegian Gem, leaving from PortMiami.  All guests and crew on the 2,394 passenger vessel will be fully vaccinated against COVID-19.
"Nothing takes priority over the health and safety of the Company's guests, crew and the communities visited and its commitment to them is paramount." said NCLH in a press release on Sunday evening.  
Other cruise lines have been sailing from Florida since late June, under two sets of rules.  In most cases, lines permit no more than 5% of the guests to be unvaccinated, which allows them to sail as vaccinated cruises under the CDC's Conditional Sail Order, so that guests can enjoy significantly fewer restrictions while on the ship, and not require multiple tests.  Some other cruises have sailed with more unvaccinated guests, in part to allow more children who aren't old enough to be vaccinated, and those sailings require mask use, several COVID tests, social distancing, and other protocols.
Learn what mask, testing, vaccination, and other protocols apply to various cruises.
"The health and safety of our guests, crew and the communities we visit is our number one priority, today, tomorrow and forever. It's not a slogan or a tagline, we fiercely mean it and our commitment to these principles is demonstrated by the lengths our Company has gone through to provide the safest possible cruise experience from Florida. We want nothing more than to sail from Miami, the Cruise Capital of the World, and from the other fabulous Florida ports and we welcome today's ruling that allows us to sail with 100% fully vaccinated guests and crew which we believe is the safest and most prudent way to resume cruise operations amid this global pandemic," said Frank Del Rio, president and chief executive officer of Norwegian Cruise Line Holdings Ltd. "The public health environment continues to evolve around the globe and our robust science-backed health and safety protocols, with vaccines at its cornerstone, allow us to provide what we believe is the safest vacation experience for people who long to get back to their everyday lives and explore the world once again."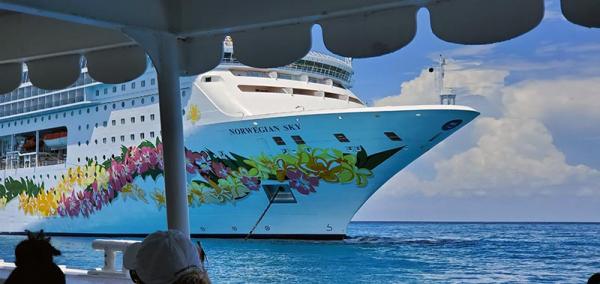 Details of the Ruling
The state claimed that requiring proof of vaccination was discriminatory, and violated the privacy of individuals who turned over such information.  NCLH claimed that in addition to free speech issues, the law also violated the Commerce Clause of the Constitution, which gives congress, not states, the authority to regulate interstate commerce.
Judge Kathleen Williams noted in her 59 page ruling, that the state has, "presented no evidence to demonstrate that [its] asserted interests are in response to real problems that Florida residents are actually facing. There is no evidentiary support that residents have experienced intrusions on their medical privacy or discrimination because some businesses, including cruise lines, have required COVID-19 vaccination documentation."  She continued, pointing out that the state hasn't prevented other cruise lines from applying different restrictions to guests based on their vaccination status - even though the state's argument in the past had been that the requirement of vaccination was discriminatory.  
Further, on privacy concerns, Judge Williams pointed out that businesses are permitted to require other vaccination records, hospital records, COVID test results, and other information.  "Defendant fails to explain why COVID-19 vaccination documents are more medically sensitive or need more protection than these other documents."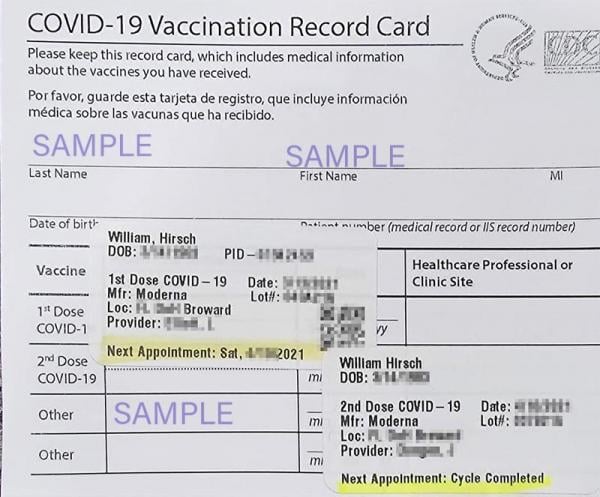 Finally, the judge acknowledged that NCLH demonstrated that if ports of call require proof of vaccination for entry, and not being able to provide this could indeed impact interstate commerce.  This was demonstrated just this past week when the US Virgin Islands required that all guests on cruise ships calling on their ports must be fully vaccinated against COVID-19.
"We are pleased that Judge Williams saw the facts, the law and the science as we did and granted the Company's motion for preliminary injunction allowing us to operate cruises from Florida with 100% vaccinated guests and crew," said Daniel S. Farkas, executive vice president and general counsel of Norwegian Cruise Line Holdings Ltd.
Billy's Take
While some may certainly not like the ruling, I don't suspect too many are surprised by it.  Since the law first became a barrier, legal minds weighing in on news programs and in papers have all drawn similar conclusions to what the judge noted in her ruling.  On this week's episode of Billy's Cruise Takes on YouTube, I even pointed out that the US Virgin Island's restriction very much realized the disruption of commerce NCLH mentions, and put Royal Caribbean International in a tough position as they were forced to require proof of vaccination from guests at the last minute, in conflict with Florida's law.  
It will be interesting to see if lines like Celebrity Cruises, who have been sailing with 95% vaccination rates, will adjust their policies, as they don't tend to cater to many children.  Even if they don't, it will almost certainly make the embarkation process simpler for the cruise line, where they can simply require proof for any adult guest, and not worry about a larger percentage of guests arriving unwilling to provide documentation.  Other lines, such as Holland America Line and Princess Cruises, are scheduled to resume sailing from Florida in the coming months, and are likely to enforce similar rules.  Of course this ruling may well set a precedent that reaches far beyond the cruise industry.  We've seen many places, including the entire City of New York, require proof of vaccination for entry into restaurants, theaters and other spaces.  This is even the law in Nassau, Bahamas, a popular cruise port near Miami.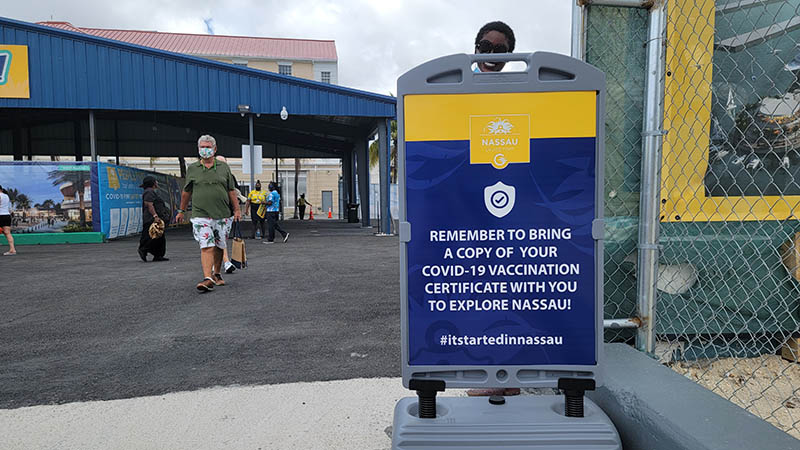 Will the state appeal?  I doubt they wouldn't.  In fact, they said when the suit was initially filed that they were prepared to challenge the merit of the Commerce Clause with the US Supreme Court.  While we can't be certain what the future holds, the judge seemed to side with NCLH on all points, and quite clearly.  Many lines will likely continue to allow some number of unvaccinated guests so that they can cater to families - but again, they're likely going to be able to do so in a more simple way with this ruling, and in doing so, further ensure guest safety.
What we do know for certain is that when we embark on a Simulated Voyage this week, we'll be providing the required proof of vaccination.