Author: Bill March 15, 2017, Updated: March 15, 2017
Norwegian Cruise Line Holdings has penned a multi-year strategic partnership with Global Eagle, maker of in-flight entertainment systems.  This agreement will bring enhanced internet and entertainment services to Norwegian Cruise Line's fleet of 14 ships.  This is slated to include tiered plans for Wi-Fi, messaging services, and video.  In the future, guests will be able to access an integrated portal from their own smartphones and tablets, which will allow access to live and on-demand TV programming, movies, and more.  Further, the systems being put in place by Global Eagle will allow for dynamic adjusting on bandwidth for each ship based on demand.  This comes only a week after announcing new rates for shipboard internet access.
"In addition, Global Eagle's portal will enable us to manage our onboard revenue-producing services, entertainment and information more efficiently," said Ross Henderson, NCL's vice president of onboard revenue.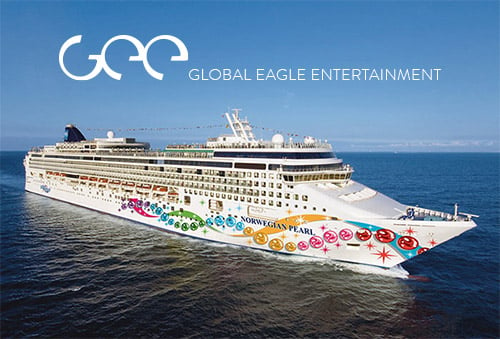 My Take
This sounds like a perfectly logical next step as we see innovations around tech industry-wide.  Celebrity has promised control of in-room entertainment via tablets and stateroom access via smartphone, while Royal Caribbean's "Excalibur" project will bring a new app for shipboard use to the RCI fleet, and Carnival Corp's Ocean Medallions will debut on Princess this year that will enhance the guest experience from planning, embarkation, beverage service, and even muster.  We have to wonder what is in store for NCLH's Regent and Oceania brands in the upper part of the market, as while they attract an older demographic, in 2017 a wide age-range of cruisers are fluent in technologies accessible by on their tablet or smartphone.
How do you feel about ships becoming more high-tech?  Will you miss the feeling of "disconnect" on cruise ships?  Let us know in the comments below, or reach out on Facebook or Twitter!