Submitted by

Ric

on Wed, 12/13/2017 - 18:52
In the middle of the night, around 3:30am, I woke up and decided to take one last tour of the ship before I had to say goodbye.
Vibe - Our Missed Opportunity
This may be a good time to mention something I left out of the Day 7 blog post. When SP and I were touring The Haven ship-within-a-ship suites area, the Hotel Director's Secretary, Pamela took us out into The Vibe sundeck. While there, she offered us day passes for the next day. They were delivered to our room sometime after breakfast, but because neither of us left the room until after 5pm when I went to exchange our luggage tags, we didn't see the envelope left at our door. When I told SP that Pamela had come through with day passes, but we had missed out, I'm pretty sure he was about to cry. The envelope came with two wristbands and two access cards. I wish I had gotten out of the room earlier and been able to check out The Vibe to report on it. Perhaps when I'm on the Norwegian Epic, I'll be able to visit Posh, the corresponding private sundeck and give a report.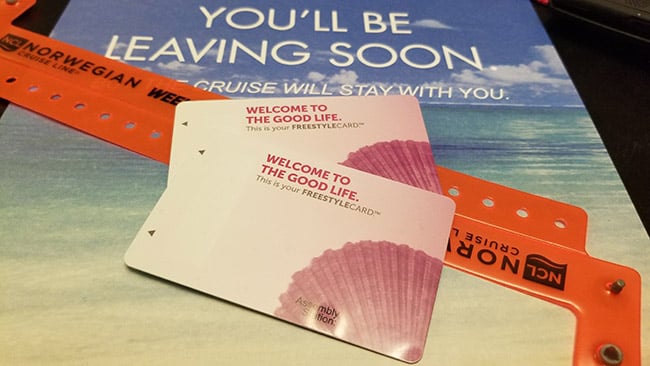 Disembarkation Breakfasts Taste Like Tears
I wanted to have breakfast early so we could still get back to the room afterwards. This would keep us from having to take our bags with us to breakfast. On most other mornings, both Taste and Savor are open for breakfast, but on disembarkation morning, only Savor was open. The menu was mostly the same, but a little streamlined. Without huevos rancheros on the menu, SP had scrambled eggs with ham in them. Without Belgian waffles, he had pancakes. I was able to get my usual melon and salmon eggs Benedict.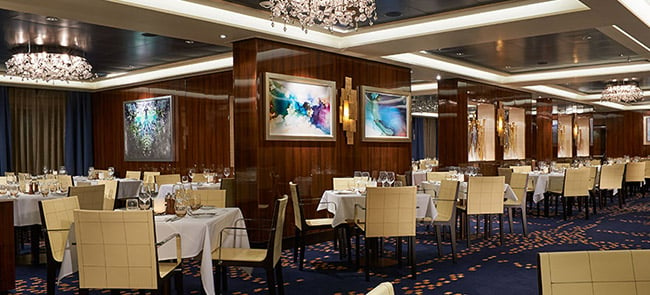 Priority Disembarkation
When we returned to the room to grab our bags and make our way off the ship, I placed a call to Pamela to thank her for everything she had done for us on the cruise. She asked if we would like "priority disembarkation." I didn't know exactly what this was, but she told us to meet her in front of La Cucina and she would escort us off the ship.
Billy's Note: If Priority Disembarkation like this is generally only available to suite guests and is one of the many perks of booking a suite on NCL.
When we met at La Cucina, Pamela took us through a crew members only door to an internal elevator. We went down to the disembarkation deck and after scanning our cards, and exchanging hugs with Pamela, SP and I were on the gangway crossing back to the terminal, and sadly, reality. Our priority luggage tags placed our bags closest to Customs, so it was very easy to ask a porter for his help in getting our luggage through Customs and over to the parking garage. In past cruises, I have been given a declaration form to fill out, but I never got this paperwork on this cruise. Turns out that the process has been streamlined and a declaration form is no longer necessary or was not necessary in my case.
Conclusion & What's Next
After paying for our parking, SP and I were back on the road heading home. We both had a great cruise. Our thanks to all the Norwegian Cruise Line crew members who made this trip so memorable. I'll take this opportunity to say that I'll be cruising on NCL again beginning on December 16th on the Norwegian Epic. I'll be live-blogging that cruise too. Thanks for following along.
Escape Live Blog Day 1 - Embarkation Day
Escape Live Blog Day 2 - Sea Day
​Escape Live Blog Day 3 - Our Sea Day in Falmouth, Jamaica
Escape Live Blog Day 4 - George Town, Grand Cayman
Escape Live Blog Day 5 - A Sea Day at The Movies, and a Surprise
Escape Live Blog Day 6 - Sea Day, The Haven, And Amplitude
Escape Live Blog Day 7 - Nassau, Bahamas (as seen from the ship)
Escape Live Blog Day 8 - Disembarkation Day