Author: Bill January 17, 2020, Updated: January 30, 2020
There are a lot of gadgets out there – and I'll admit, that sometimes I buy them just to play with.  A couple of experiences on recent cruises made me really see the value in one of these gadgets though, and it might just be invaluable to you one day.
We all have at least some fear of losing stuff – and when we travel, and we check bags, that fear really goes up for me.  I've actually never had an airline or cruise line lose one of my bags, but the thought is enough. 
And Then it Happened - My Lost Bag
In November, at the end of our Celebrity Edge cruise out of Port Everglades, we disembarked and headed easily though customs (thanks to facial recognition and the well-designed facilities at Terminal 25).  I quickly found section 17, where our bags were.  Well, most of our bags were there.  One of them was missing.
Luckily, I remembered that I had Tile Trackers in our bags, and that quickly eased my mind. 
What Are Tile Trackers
Tile Trackers are small square devices, a bit larger than a poker chip.  They have one button – that's it.  With a Tile Tracker in your back, you might be able to much more easily find anything with one of these devices inside of it.  Not only can you track the device, but you can also make it make noise (a ringing of sorts), and get alerted when the device has been located.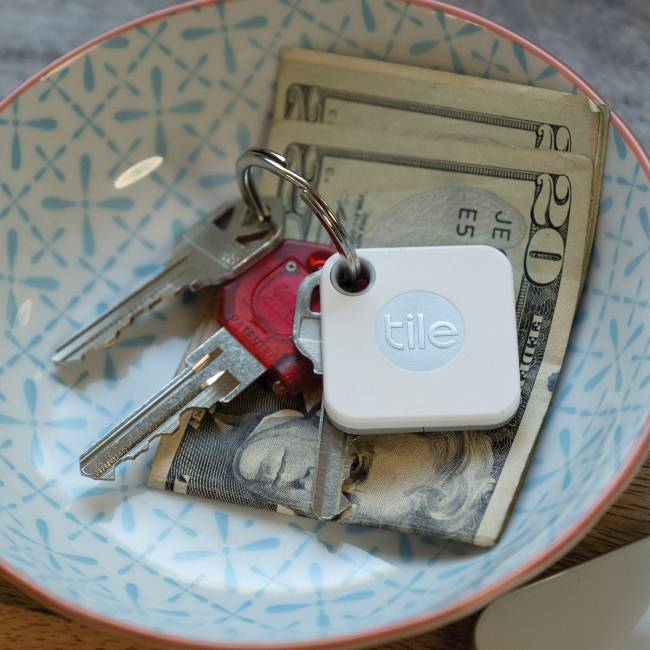 How I Found My Bag in Port Everglades
Opening the Tile App on my phone and selecting the missing bag, it immediately showed me that the tile was nearby.  The display then showed a series of concentric rings that indicate how close you are to the Tile.  The more the rings light up, the closer you are.  After a short game of "hot-cold" I found myself in an area of bags with no tags.  In that collection of orphaned luggage was my suitcase.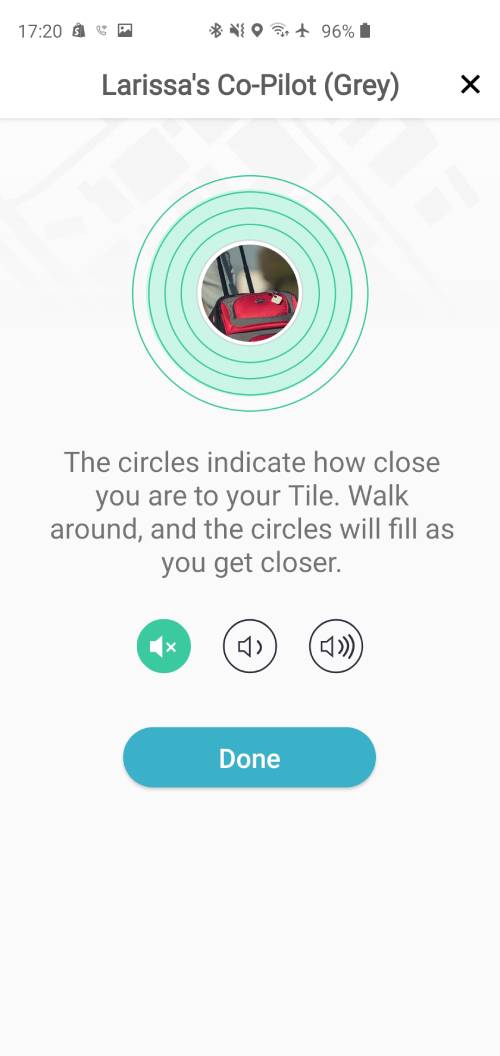 I haven't any doubt I tagged the bag, in fact, I have a photo of it in the hall the night before, with the tag clearly visible!  Wherever the luggage tag was, it wasn't on my bag, but happily reunited with my belongings, I didn't really care anymore.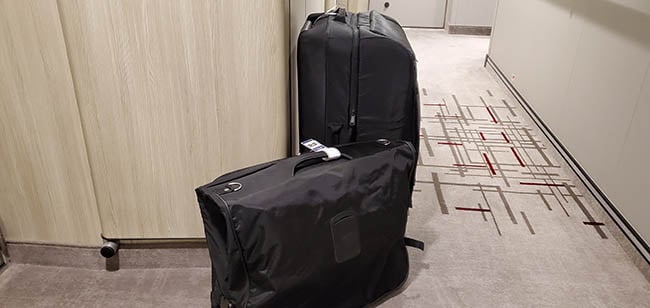 If I'd not had the Tile Tracker in my bag, I'm sure I'd have found It – but not so quickly.  I'd have searched through every section of bags, looking for the black rolling suitcase that looks so much like a million others, before eventually asking someone and hoping they were familiar with the special section of mystery cases. 
Already bummed (and tired) from my cruise ending, I really wouldn't have appreciated that extra stress.  Further, that whole time, I'd have been freaking out not knowing if my bag was even in the building if it wasn't for the Tile, but because of the Tile, I knew it was nearby, and if it wasn't, I could have likely found it on a map.
How I Got My Checked Bags Early on Brilliance of the Seas
As I write this, we're on Brilliance of the Seas (and having a great time).  On embarkation day I was eagerly awaiting our bags – not because anything was critical, but once I am unpacked, I am much more relaxed. 
I opened up the Tile App, curious to see if the bag was nearby, and saw it wasn't far off.  While I couldn't see where on the ship, I knew it was somewhere in shouting distance.  Going out the door and looking in the hall, there was a loooong line of bags that hadn't been sorted. 
This is common, where crew will bring bags to the right section, either putting them in an alcove or lining them in the halls, and then later, once all that is done throughout the entire ship, they'll put the bags in front of the right doors.
I started down the hall and kept an eye on the app.  As I walked forward, the strength increased.  I then hit a button on my phone which made bag right.  The result?  Well first, I saw someone look confused because the bag next to theirs was ringing, but then, I had my bag – maybe hours earlier than if I'd have waited for it to show at our door.
How Tile Trackers Work
Understanding the basics of how these guys work is a bit important to having the right expectations.  They don't have GPS or cellular modems (which means no monthly fee), as that'd be costly and would go through batteries quickly.  Instead, they require other Tile App users phones to do a little work behind the scenes.
Each tile is a low-energy Bluetooth device.  Every phone with a Tile App (which has millions of users around the world) is constantly "taking note" of every Tile they see.  When you're looking for your Tile, the servers see if it's been seen by any device, and if so, reports back the location and displays it on a map.  Other features alert you when a lost device is found, and can even notify you if you've been separated from one of your Tiles.  Oh, and the button on the Tile itself?  Double-press that and your phone will ring (even if on silent) – so with a Tile, you can find your lost phone in a room too!
All of this is done without sharing any information about your Tile or the other person's phone – so there aren't privacy concerns with the way this works.  Once you're close, it's your phone that's connecting to the Tile, which is how you see the screen that indicates how close you are.
One Thing I'll Do Differently
In addition to making sure I always have Tile Tracker in my bags, I'll also never trust the disembarkation tags again.  I don't know why I ever did!  I always put my embarkation tags in luggage tag holders (available from our shop, by the way!) – but never thought to do it when leaving the ship.  That of course changes starting with this cruise.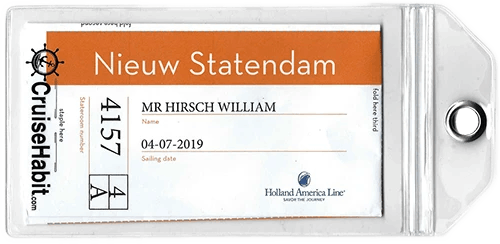 I'm now sold on the value of Tile Trackers, and if you are too, you'd be helping support the site by purchasing them after visiting one of the links to them on the Tile site or on Amazon. Tile Trackers come in a number of versions, including some that stick inside your passport!