Author: bill September 16, 2021, Updated: September 23, 2021
A cruise ship stateroom, for some, may just be a place to sleep, but you want it to be comfortable and have everything you need.  What many cruisers don't realize is that there are many things you can get in your stateroom to make your stay better, and they won't cost you a dime.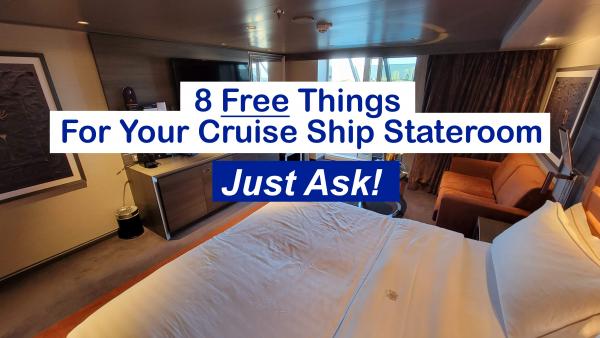 Pillows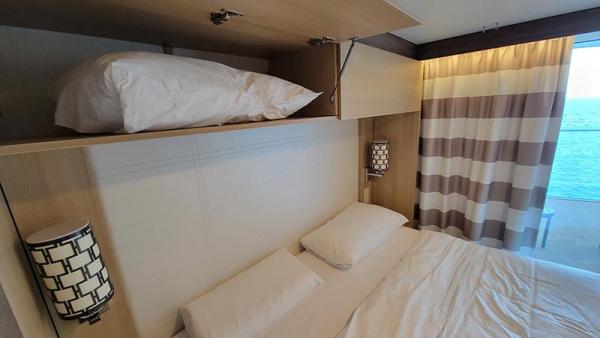 Whether you prefer a softer pillow, more pillows, or you need a hypoallergenic pillow, laying your head on something comfy can be critical for your night, and the next day.  Check out your pillow as soon as you get to your room, and ask your stateroom attendant if you want a different kind of pillow.  There may be a limited selection, so be sure you do this early.  Some suites and concierge rooms offer fancy pillow menus, but on most ships, in most cabins, if you just ask nicely, your stateroom attendant will help find a pillow that works for you.
Clothes Hangers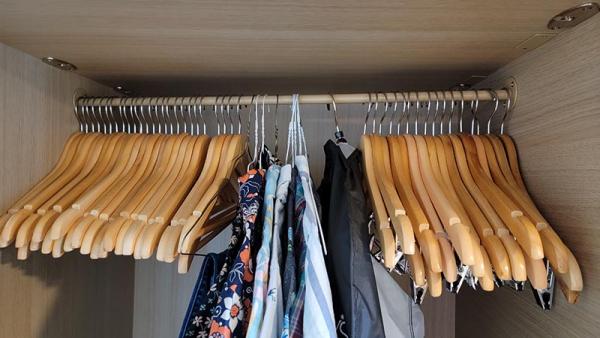 So often I read cruise tips that tell people to bring extra hangers.  Don't!  If there aren't enough hangers in your room, just ask for more.  Remember, ships have laundry and dry-cleaning services - there is no shortage of hangers, so you definitely do NOT need to bring your own, as we discussed in this video.
Mattress Topper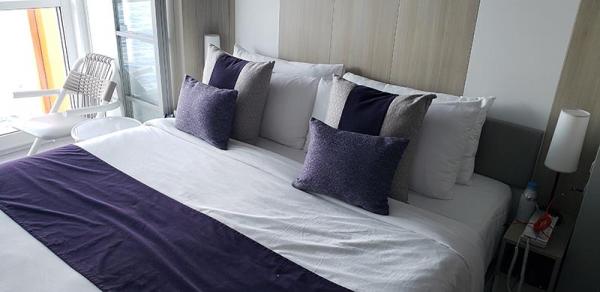 It's not just your head and neck that need to be comfy at night, but your whole body.  If you find the mattress on the ship is too stiff, ask for a mattress topper.  Similar to pillows, you'll want to ask early, as sometimes ships do run out of these.  If your stateroom attendant is able to help with this, be sure to tip them a bit extra, as it's not a small task to put on the bed.
Water & Ice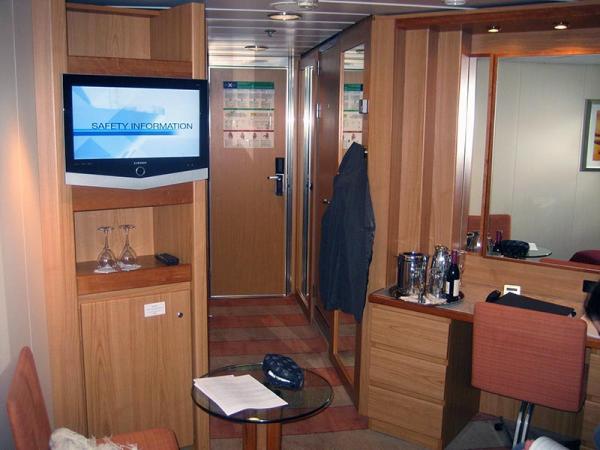 You don't need to dive into the mini-bar to quench your thirst.  If you want a carafe of cold water in your room, just ask, and your stateroom attendant will ensure it stays full during your cruise.  They can also keep a full ice bucket with it as well, either for water, or perhaps a bottle of Champagne you'll enjoy in your room.  
Kettles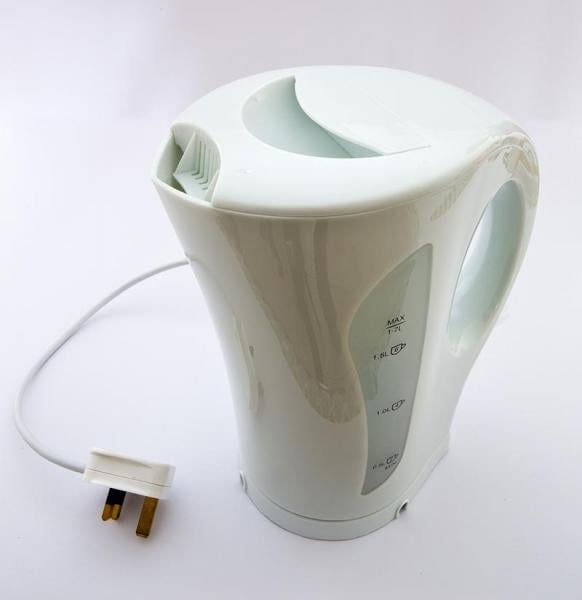 When ships sail from the UK, they almost always have electric kettles in the rooms, as many Brits enjoy tea first thing in the morning.  When not sailing in the UK, these are usually stored away to save space.  If you want a kettle, as well as a tea set, it's usually something that is easily accommodated.  Don't bring your own, though, as guests are generally prohibited from bringing items with heating elements (except for hair styling tools).  
Coffee/Breakfast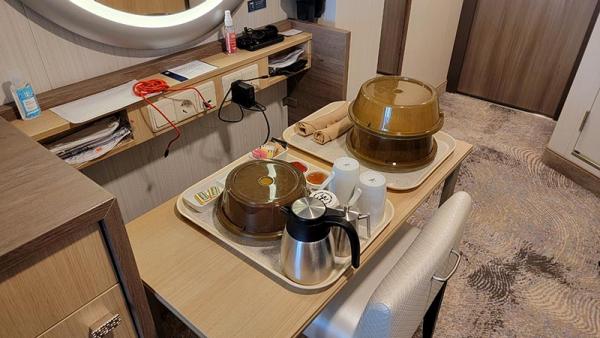 Some cruise lines charge for room service, while others don't.  Almost all lines provide one type of room service for free though: breakfast.  On most ships, you can fill out your breakfast order the night before and hang it on your door with instructions on when to deliver it.  While the complimentary breakfast options are often a bit slim (and not as good as what is available elsewhere), it can be a great way to get going in the morning.  Just want coffee?  Check off the coffee box on the menu - easy!
Sharps Containers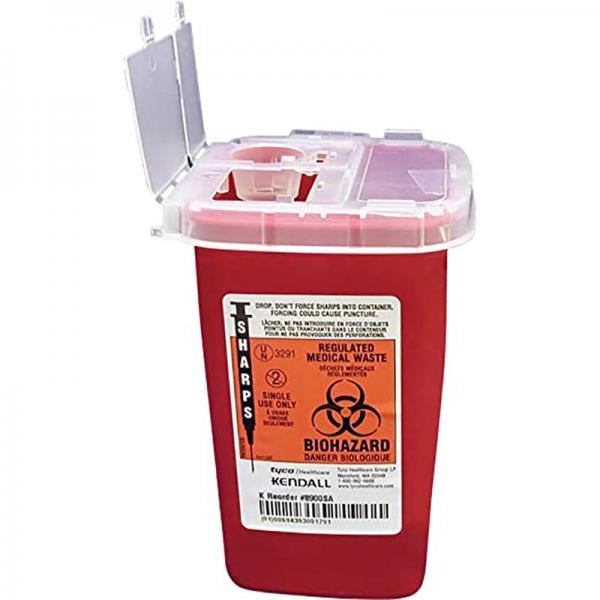 If you require injectable medications, you may already travel with a sharps box - but it may be small and you don't want to fill it up.  Like hotels, ships have sharps boxes available for guests.  In fact, some ships even have these in all rooms without asking, so take a look.  If one isn't there already, they'll be glad to bring you one and handle the disposal at the end of your cruise.
CPAP Supplies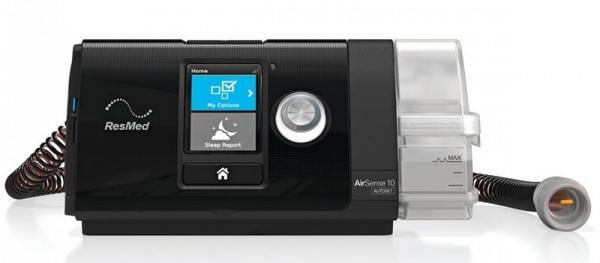 CPAP machines are medical devices used to help those with sleep apnea and certain other respiratory conditions.  If you use a CPAP at home, cruise lines have extension cords and distilled water available for your use, though some ships have outlets right next to the bed, eliminating the need for an extension cord.  While this is an easy request to accommodate, it's worth having your travel agent put in the request ahead of time just in case there is a run on distilled water.