Author: Bill December 6, 2017, Updated: January 18, 2018
We love travel tech, and have talked about how we pack for cruises. If you're looking to invest in luggage for your next trip you may have seen bags with built in batteries – but we think you should avoid them.  In addition to some conceptual flaws we've noticed, you may soon have trouble flying with these bags.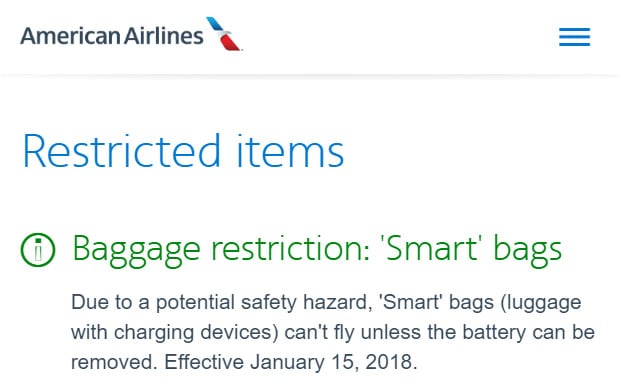 What are "smart bags?"
We're all more connected than other, and bag manufacturers have taken notice.  Smart bags like this one can contain a few different features, including built in scales, GPS or other tracking tools, and more – but increasingly they also include large lithium-ion USB batteries for portable charging.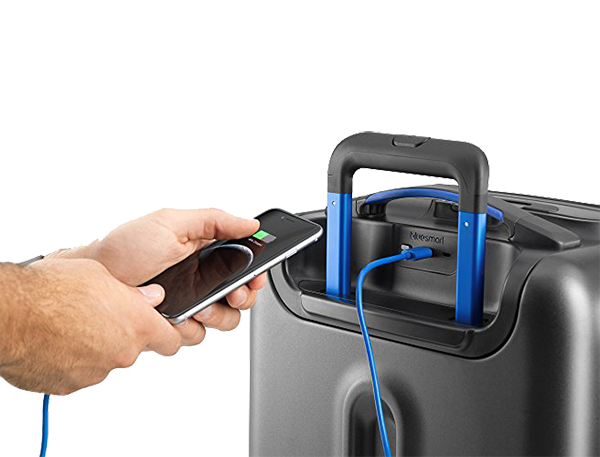 The idea is that while traveling you're particularly dependent on your phone, tablet, and other gizmos, but you may not be near an outlet.  Since you're traveling with at least one piece of luggage, building a battery/portable charger into your bag seems like a good idea on the surface.
A Few Small Downsides
As soon as these bags hit the market we noticed a few things that made them seem novel, but less practical than a good bag with a separate battery/portable charger. 
How long are you going to keep that bag? Batteries usually need to be replaced every few years but luggage should last longer.  Finding an exact replacement for the battery in your suitcase will probably be tricky.  Plus, new battery tech may be available in the next year or two, but you'll be married to one form-factor.  Many devices now charge with USB-C, so already these bags offer yesterday's technology.
Do you keep your luggage on your lap? Unless you're going to carry around particularly long USB cables you'll need to be within a few feet of your bag in order to charge your gear.  Imagine needing to charge your tablet on a plane with your bag in the overhead compartment.  Some of these bags have removable batteries, but that's not as easy as being able to pull a battery out of your pants pocket, or compartment in your laptop bag.
Batteries are heavy.  Sure, you'll usually find these bags for carry-on use, but in the event it needs to be checked you're adding extra weight.  Again, some bags allow you to remove these batteries, but then what's the point?  Portable USB chargers/batteries are everywhere.  Choosing a bag and battery in one limits your selection of both.
The Flaw That Will Keep You Grounded
It's no secret that batteries can sometimes cause fire (or at least smoke) conditions.  Sure, odds are you won't experience this, but because airlines want us all to be safe, they've been particularly quick to ban devices known to have issues with their batteries, cruise lines have done it too.  Further, they, along with the TSA, have been tweaking rules around where you can have lithium batteries on an aircraft. 
Because of this, airlines have started banning bags with built in batteries, as they can't be checked, and may not be easily moved to safety in the event of malfunction.  Even if you plan on carrying the bag on, airlines often "gate check" bags for passengers when flights are full and storage is limited.  American, Delta, and Alaska Air have already banned these bags starting January 15th 2018.  Further, because the lifecycle of batteries is very different from luggage (as we mentioned above), it would seem likely this would only be tolerated less as time goes on, faults increase, and technology in newer batteries improves.
Again, if the battery is removable, at this point you should be in good shape – but don't you want a battery that can be used anywhere and isn't proprietary to your bag?  This is why we don't make cars with built-in child-seats: we want options and flexibility for those important choices. 
Some Good Alternatives
Bags
For frequent travelers, luggage is a big and somewhat personal decision.  A lot goes into our bag purchases.  We entrust Timbuk2 with most of our travel gear (we even use it for our Periscoping gear).  Their great build quality, lifetime warranty, and thoughtful innovations such as neoprene-lined zippers for durability and the placement of handles on all sides of their luggage for easy retrieval are just a few of the reasons.  While most of our bags are from Timbuk2 (we have Co-Pilots in several sizes) they certainly aren't the alpha and omega of good luggage.  eBags has become very popular over the past year or so and has brought some great innovation to bags as well.  There are no shortage of other companies offering quality luggage and bags, but don't buy into gimmicks – take it from someone who has bags with more cruise, car, and flight mileage than some travel agents – quality and practicality matter a lot.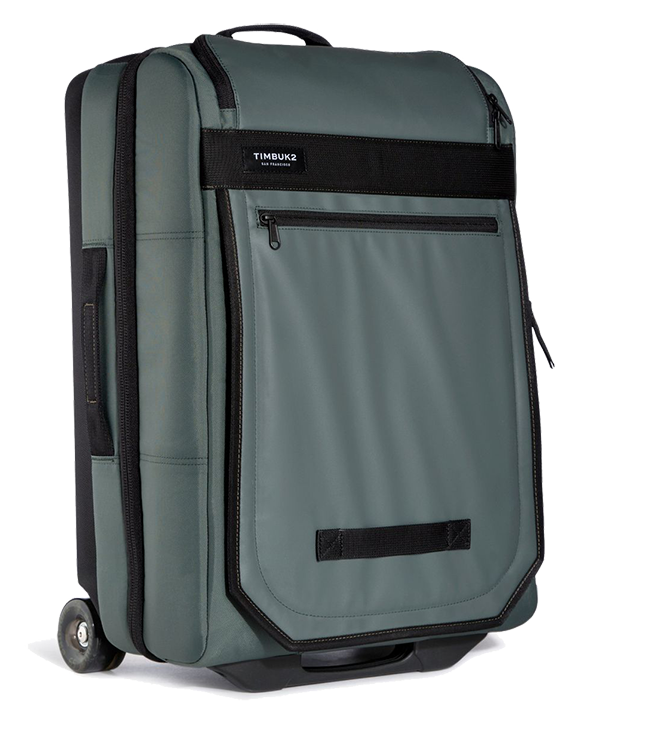 Tracking
There are a few ways to try and track down your bag should you become separated, and recently we started using Tiles.  They're small medallions that can go in your back, on your passport, or with anything else you need to keep track of.  There are several types of Tiles for different applications (some are smaller than others, some are waterproof, etc), but they're reasonably priced and don't carry any service fee like GPS trackers do - so no recurring costs at all.  We're trying them out on a few trips so look for a review soon.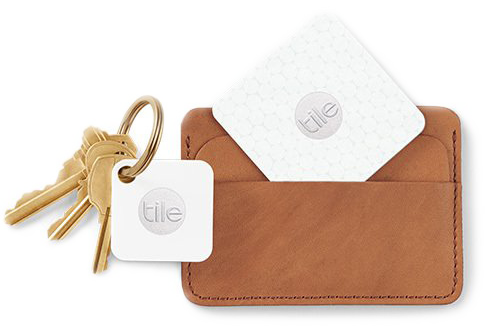 Batteries
We recommend that all travelers have at least a small portable battery charger out of which they can get one "emergency charge."  You never know when you'll need it.  Small batteries like this are similar in size to a medium-sized lipstick and are often reasonably inexpensive.  We have a few of these around the house, our car, etc.  While we've got a few models, most of ours are made by Anker – though we have a few from Jackery and Aukey as well.  There are cheaper options out there – but we like these brands for their warranties, and higher quality battery cells which pack a bigger punch in a smaller and lighter package.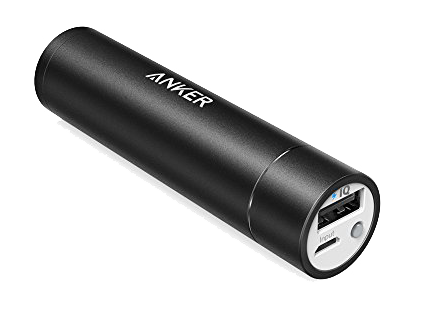 You can even find these smaller batteries as trade show and promotional giveaways, and free is great – though their capacities are generally more limited than what we suggest.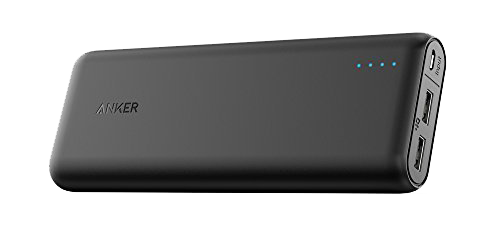 If you or your family have multiple tablets, phones, headsets, etc which you want to keep topped off, we recommend something a bit more robust.  You can find larger packs by these same manufacturers, and they often have multiple USB ports so you can charge multiple devices at once.  If you have devices with USB-C then definitely find a battery with a USB-C port, as they'll not only charge your phone faster, but if the battery itself will charge via USB-C it will take a small fraction of the time to charge as some other large packs.  Don't have any USB-C devices yet?  Trust us – you will.  USB-C is the new standard across all brands – even on laptops and larger devices.
What do you look for in a bag?  Do smart bags interest you?  Let us know in the comments below, or reach out on Twitter or Facebook!