Author: bill April 16, 2017, Updated: April 17, 2017
There are few things as exciting as exploring a new cruise ship, especially one that breaks the mold and brings new ideas to sea.  Getting to share that exploration with you on the site and via social media makes our upcoming visit to the Carnival Vista all the more exciting.  Be sure you're following us on Periscope, Instagram, Facebook, and Twitter, and reach out if there is something you'd like to see onboard.  As we prepare for this visit, let's take a quick look at seven things we look forward to seeing on the Carnival Vista.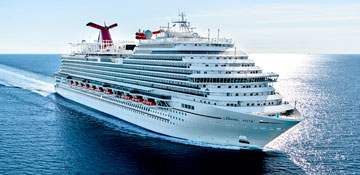 1) SkyRide
The SkyRide is a pedal-powered gondola coaster that goes around the top of the ship offering fantastic views.  Nice views plus a unique activity make for an intriguing combination on a ship.

2) LED Light Funnel at the Vista Lobby & Bar
The midship atrium is home to a large LED display that comes from behind the circular Vista Bar and rises several decks up to the casino.  The uniquely shaped display changes to suit the music and the mood.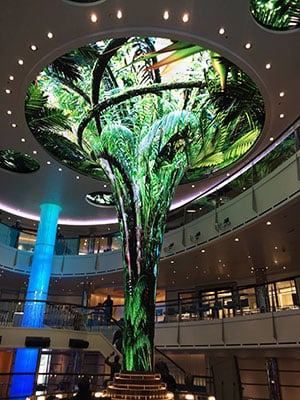 3) Family Harbor Suites & Lounge
Specialty stateroom categories are becoming somewhat more common on several lines, and the Visa offers family staterooms with extra space and ammenetis that families need, including a separate lounge with games and spaces for families to meet.

4) Havana Cabana Suites
Havana Cabana suites offer unique rooms with well-equipped patios that look out to the ocean.  These rooms also have access to the Havana Pool area on the aft of the Lanai.


5) Havana Pool
This area is toward the aft of the vessel and features a pool hot tubs, shaded huts, and ocean views.  Access is restricted to Havana suite guests except at night, when anyone can enjoy the space.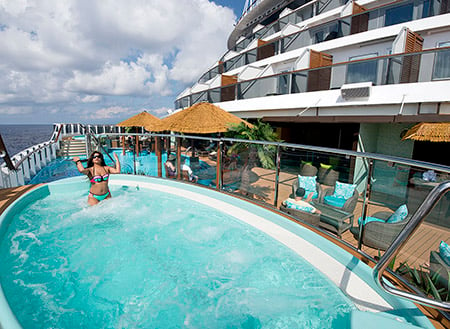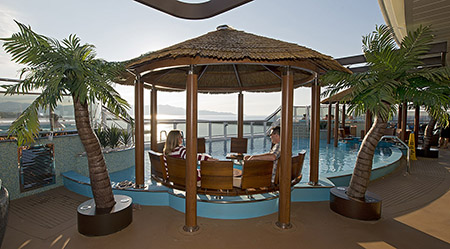 6) Serenity Deck
The Serenity Deck is an adults only retreat.  The concept is nothing new to Carnival (available on 21 different ships, after recently making the area all-ages on 7) but we're suckers for quiet spaces, so this will be a highlight.

7) The Lanai
We loved The Waterfront on Norwegian escape, an extra wide promenade deck that features outdoor seating turning lounges and restaurants into sidewalk cafes with sea-side seating.  The Lanai on Vista seems to aim for a similar experience.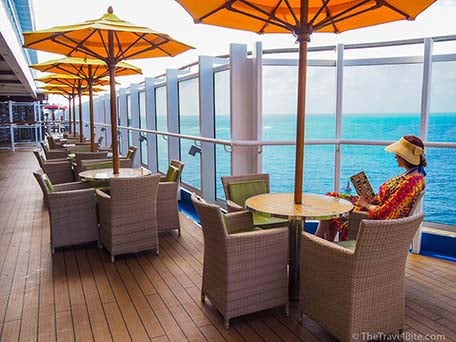 There are certainly many other things we're looking forward to, such as the Vista's onboard brewery, the Havana Bar, multitude of dining options, and the staterooms that seem to take a somewhat new approach compared to Carnival's standard convention.  
Is there something you'd like to see? Have you sailed on the Carnival Vista?  Tell us about it below or reach out on Facebook or Twitter!