Author: bill November 18, 2022, Updated: November 20, 2022
In the past, cruise ship godmothers have been celebrities, cruise industry executives, or even family members.  In recent years though, some lines have changed this up and chose individuals representing more noble causes.  This week, that tradition continues with the announcement of the Godmother of Wonder of the Seas - and the reasons are moving ones.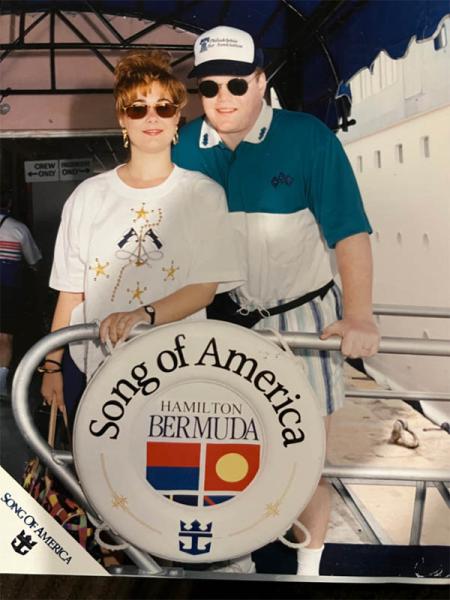 A year ago, the cruise line started a search for a "Wonder Mom", leveraging the power of the internet.  After over 10.6 billion views of the #SearchForWonderMom hashtag on TikTok, and 16,000 video nominations submitted, the search concluded with a Pennsylvania woman, Marie McCrea.  A widow, cancer survivor, and devoted mother, McCrea's story is an inspirational one.  I don't suspect there is better way to tell that story than how her daughter did in her nomination video, seen below.
In case you're, for some reason, still not crying, click here to see a video of Royal Caribbean International CEO Michael Bayley giving the good news to Marie McCrea.   We're looking forward to learning more when we head to Port Canaveral and board Wonder of the Seas starting December 9th where McCrea will accept her new honor at the ship's naming ceremony.  Be sure to follow along with us to catch the event live and see highlights of our trip.  Marie's family will be onboard as well, of course, enjoying Wonder of the Sea's one-of-a-kind Ultimate Family Suite.
More of our coverage of Wonder of the Seas, including information from our past voyage.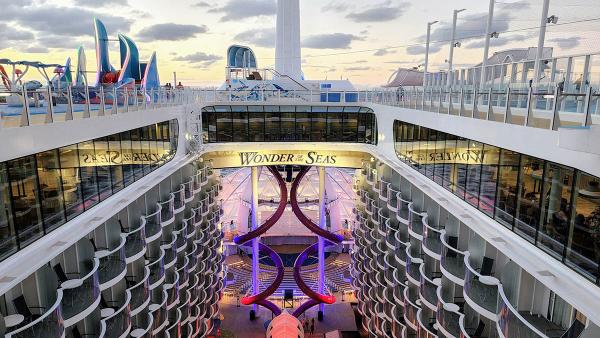 This seems a spectacular choice in line with, yet distinct from other recent honors.  In 2016, Royal Caribbean named a young teacher, Brittany Affolter, Godmother of Harmony of the Seas.  In 2017, Celebrity Cruises named U.N. Messenger of Peace Malala Yousafzai Godmother of Celebrity Edge.