Author: bill April 27, 2017, Updated: September 1, 2021
Inspired by her mission and advances in furthering girl's education, Celebrity has named 19-year old Nobel Laureate and U.N. Messenger of Peace Malala Yousafzai as the Godmother of their newest ship, Celebrity Edge, debuting late in 2018.  In addition, the Miami-based cruise line announced a two-year partnership with the Malala Fund, an organization whose mission is to secure 12 years of safe, free quality education for every girl.
Lisa Lutoff-Perlo, the President and CEO of Celebrity Cruises, said that Malala's dedication to girls' education sets an example worth following. "Partnering with Malala Fund was a natural fit as we share the same passion and commitment to an incredible cause. We believe in opportunities for all, especially as our crew onboard represent more than 50 different cultures - and amazing stories of achievement, education and economic advancement."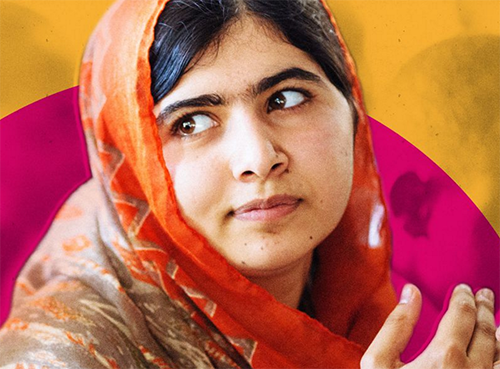 "Malala is an inspiration and a voice of hope," said Richard Fain, Chairman and CEO of Royal Caribbean Cruises Ltd. "This young woman is on a powerful mission, and we support it 100 percent. We are deeply honored to name Malala the Godmother of Celebrity Edge, and we're excited to team up with her and the Malala Fund to champion the global right to education."
Fain added: "Malala Fund also advances one of our company's key philosophies: that education is a great equalizer, providing opportunities to people who need it most."
"We cannot get 130 million out-of-school girls into classrooms on our own. We are grateful to generous partners like Celebrity Cruises who support our work to help every girl learn and lead without fear," said Philippa Lei, Malala Fund interim CEO.
Billy's Take
While I enjoy maritime tradition, the idea of a cruise ship having Godmother has always felt somewhat superficial, an excuse to have a celebrity photographed in front of a new ship whilst wasting a perfectly good bottle of champagne.  This time however, the lifetime title seems a wonderful idea, as does Celebrity's partnership with the Malala Fund.  Recently Celebrity has stood out in the industry on issues of human rights, including sponsoring this month's Miami Beach gay pride event.  Malala is a rare case of someone who did not stumble into celebrity status as a child and then blossom into an advocate as an adult, but someone who from the age of 11 made bold choices in writing about life under control of the Taliban.  Her advocacy, not random chance, made her a target, and at 15 she was shot in the face on her school bus.  This terrible event and lead to her having an international platform which she has continued to use to campaign for the rights of girls around the world to have access to education.  Recently Royal Caribbean, sister company to Celebrity Cruises, named a young teacher and supporter of Teach for America, Brittany Affolter, Godmother of Harmony of the Seas.  Royal Caribbean, as part of the honor, donated $25,000 to Teach for America.  I would hope this to be a trend where cruise lines realize that launching $1 billion glitzy ships caries enough commercial press and can instead lend that stage to great organizations and people to make the world a better place.
What other unique opportunities do cruise lines have to promote goodwill?  Reach out on Twitter or Facebook, or comment below!