Submitted by

Bill

on Tue, 11/22/2016 - 10:47
Starting Thursday I'll be Periscoping, Tweeting, Instagraming, Facebooking, and Zlerping (I made that last one up) from Royal Caribbean's Independence of the Seas. Importantly, I'll also be live-blogging, sharing a daily summary in words and pictures, on RoyalCaribbeanBlog.com. One of my favorite sites on the interwho, RoyalCaribbeanBlog.com has a plethora of information on all things Royal Caribbean as well as helpful and friendly message boards - but starting today, they also have the sometimes-incoherent ramblings of yours truly.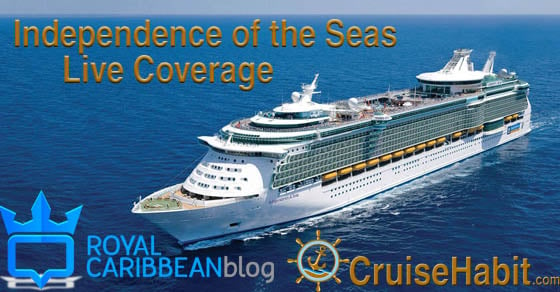 I'm looking forward to sharing my experiences, so make sure you check out the live blog (the first post is already up!) and follow me on social media to catch all of the fun - we're sure to share some fun on this site as well. Have something you want to see on Independence of the Seas? Questions about cruising in general? Just reach out and let's talk about it!