Author: Bill October 17, 2020, Updated: October 31, 2020
Cruise lines continue to pump out more ships to 'wow' future cruisers.  This year though, with few cruises sailing, many ships scheduled to enter service have been pushed into 2021.  Combined with new builds already scheduled for next year, it means that there could be a total of 44 new cruise ships ready to carry guests in the next 14 months. 
From new cruise lines, to vessels powered by natural gas, let's briefly go over just some of these new ships.
Carnival Mardi Gras
| | |
| --- | --- |
| Size | 1,130' x 138' (340m x 42m) |
| Tonnage | 180,000 GT |
| Capacity | 6,500 pax - 2,000 crew |
| Expected Sail Date | Feb 6, 2021 |
Why She's Interesting
Carnival has been one of the best-known brands in North American cruising for decades, and while we liked seeing some new direction with Carnival Vista a few years ago, she ship was still somewhat traditional – and that's not a bad thing.  With Mardi Gras however, Carnival is introducing not only their largest ship yet, but a concept of themed 'zones', and a layout that breaks paradigms - plus other innovations, including the first roller coaster at sea.
Loyal Carnival cruisers will find plenty they're familiar with though, including nods to the original Carnival Mardi Gras (which was Carnival's first vessel in 1972) and other parts of Carnival's history.  There is a major change that those guests probably won't notice – this large new ship will be powered by liquefied natural gas (LNG), a first for the North American cruise industry.
It's been a bit since we've sailed Carnival, but we're excited to check out Mardi Gras when she sets sail.  Click here to read more about what Mardi Gras has to offer.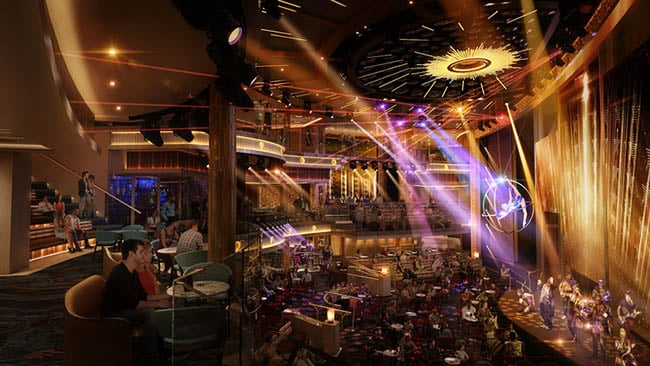 Celebrity Apex
| | |
| --- | --- |
| Size | 1,004' x 128' (306m x 39m) |
| Tonnage | 130,818 GT |
| Capacity | 3,405 pax -  1,320 crew |
| Expected Sail Date | Dec 5, 2020 |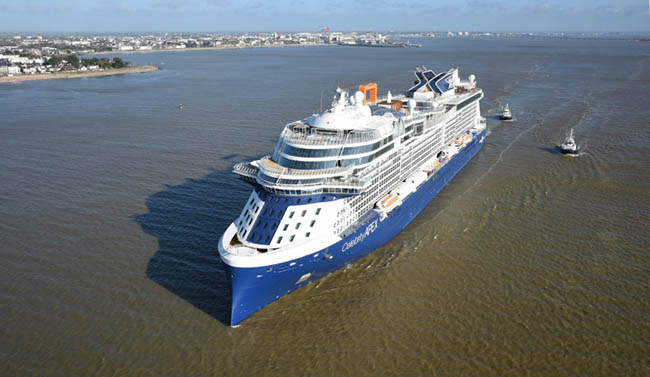 Why She's Interesting
Other ships in this post are the first of their class (there's not already another of a similar form-factor and style), but Apex is an Edge class ship. While that might make her sound less interesting, we often look forward to the second or even third ship in a class, as that gives designers and cruise lines opportunities to refine what works and what didn't on the first builds.
Her sister ship, Celebrity Edge, was truly revolutionary in terms of her design, amenities, and overall feel – we sailed on her three times in the first year alone!  While some changes are functional and not exciting (like making sure the Sunset Bar staff aren't rained on whenever there is a shower), we happen to be privy to a couple of the changes on Apex around entertainment (hint: Eden is still Eden, but the shows on Apex will be quite unique).
Admittedly, we're obsessed with Celebrity Edge, so it's only logical we want to enjoy Apex as well.  Read and listen to more about Celebrity Edge class.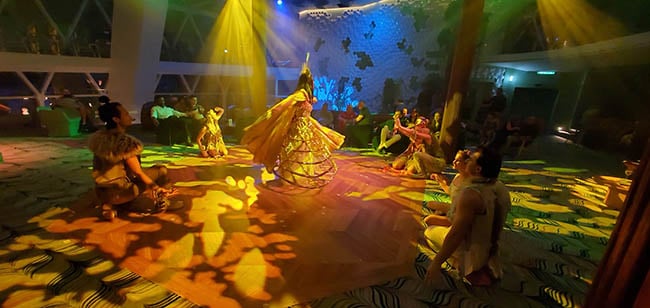 Virgin Voyages' Scarlet Lady
| | |
| --- | --- |
| Size | 909' x 125' (277.2m x 38m) |
| Tonnage | 110,000 GT |
| Capacity | 2,770 pax -  1,160 crew |
| Expected Sail Date | Dec 2, 2020 |
Why She's Interesting
This may be the most interesting ship on this list, because she's the first for Virgin Voyages – a brand new cruise line we're excited to check out.  Virgin promises an adult only experience, with more included, and a cruise experience for those who might not have been interested in cruising. 
Scarlet Lady will feature a wide variety of dining options, and perhaps most interesting to us, an outdoor space called the Athletic Club that has a unique aesthetic, and features a net you can lay on that is suspended over the ocean below.  Because her initial launch has been delayed, we actually expect to see her sister ship, Valiant Lady, released in short order as well.
We're planning on sailing Scarlet Lady as soon as possible, so stay tuned.  In the meantime check out all of our Virgin Voyages coverage.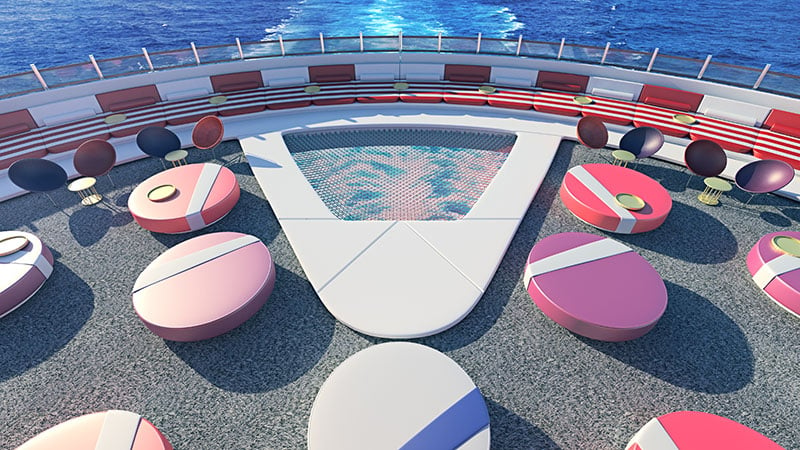 Don't Discount Smaller Ships
Despite the examples above, the average ship scheduled for delivery in 2021 is just around 60,000 GT, with many being ultra-luxury and/or expedition vessels carrying as few as 100 guests.  Ultra-luxury ships tend to offer experiences more akin to what you'd find on a private yacht, for a price of course, while expedition cruises visit places like the Galapagos, and Antarctica.
Expedition cruises are particularly interesting, as while the concept has been around for years, recently, alongside eco-tourism, there's been a big increase in demand for small and far-away. Now though, luxury and expedition cruising have started to see crossover.  For example, French ultra-luxury cruise ship company Ponant recently launched their Explorer class ships, with more visits to Antarctica than any other line – while offering some over the top amenities, like Blue Eye – a lounge situated below the water line with two windows and multiple screens to the outside, plus piped in audio. Ponant alone is launching three more ships next year - in addition to builds by other luxury and expedition lines.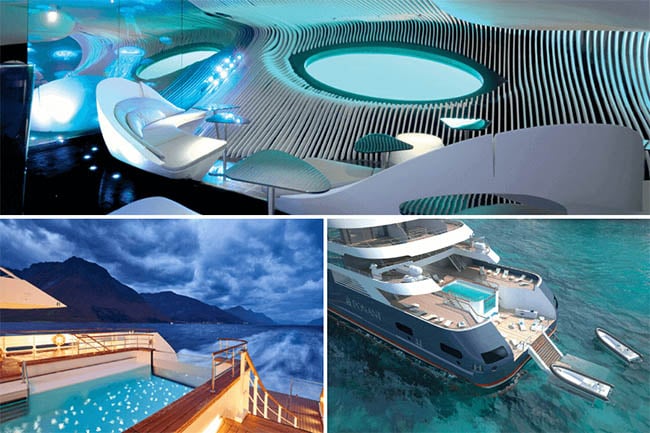 While their sister line continues operating the river cruises that first made them famous, Viking Ocean has become a popular high-end all-inclusive line in the past several years.  They've got two new builds scheduled for 2021, Venus and Octantis - the latter of which is an expedition ship that promises public spaces offering truly spectacular views of her destinations.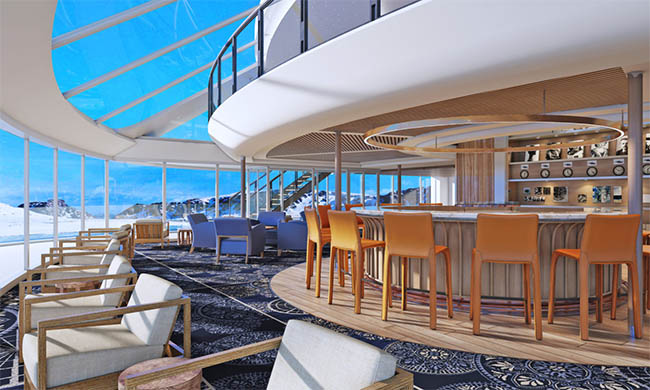 We often focus on more traditional cruising, but watching what lines do with the increased popularity of small ships,and where they sail,will be exciting, even if it means saving up a bit extra for the privilege.
Delays Have Pushed Back Dates
Between the stoppage of cruising and shipyards falling behind in all the challenges 2020 has to offer, some new ship delivery dates have been pushed back, but that just means more to look forward to in 2022 and beyond.  For example, Disney Wish was originally slated for 2021 delivery, but that looks like 2022 now.  She'll be a new class of ship, and the first new ship Disney will have launched since March of 2012. 
Disney Wish will be 144,000 GT and powered by LNG, and offer more space per passenger than their past ships.  With Disney Cruise Line being such a unique offering to start with, it's hard to think of something we're looking more forward to in 2022 – but perhaps one of the ships we're already hoping to sail this year will be competition.  Only time will tell.
Here's some of what we know about Disney Wish.
The point here?  Don't be too shocked if some of the new vessels you've seen in photos aren't out quite on time.  Luckily, with so many new cruise ships coming out, it seems we'll have plenty to try out either way.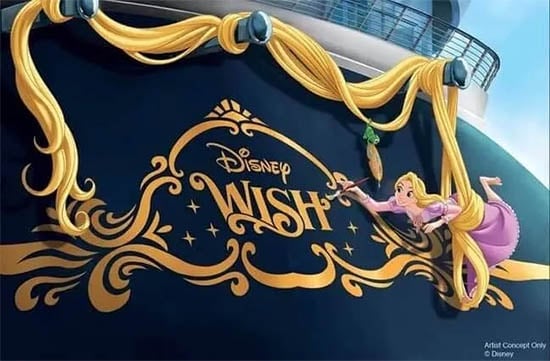 The Ship We're Looking Most Forward to Sailing
Any of them.  We've had lots of cancelled cruises this year, and getting back to sea will be fantastic, whenever that finally happens.  The prospect of having so many new ships to enjoy soon makes this even more exciting though.  Sometimes the world throws things at us that leave us feeling like life passed us by, but in this particular case, it looks like there are going to be many new ships waiting for us at the end of this journey, and the hardest decision might just be which to try first…or what to pack.  We may be a bit out of practice in that department, but we won't forget our passports...again.