Author: Bill July 15, 2017, Updated: June 8, 2018
Today at D23 in Anaheim, CA, an annual Disney fan event, Bob Chapek, Chairman of Walt Disney Parks & Resorts announced an additional build for the cruise line, bringing her planned ship count to seven.  This adds to DCL's announcement last year that they'd be bringing two new and larger ships, scheduled for delivery in 2021 and 2023.  The additional build will be a member of the same new class of ships, slated to come in at 135k gross tons and be released in 2022, with all three ships being built at Meyer Werft in Germany.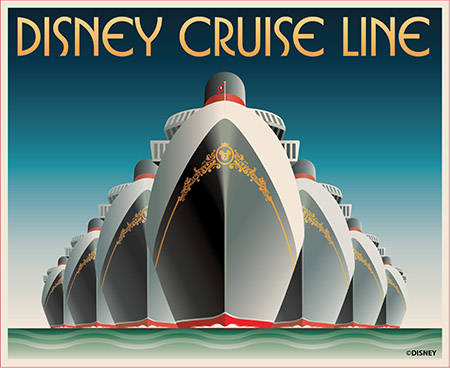 "We decided two ships wouldn't be enough to hold all of the exciting new experiences we have been dreaming up to take family cruise vacations to a whole new level with immersive Disney storytelling, world-class family entertainment, and imaginative innovations that are fantastically fun and uniquely Disney," Chapek said. "By the time all three new ships are sailing, we'll have nearly doubled the size of our existing fleet."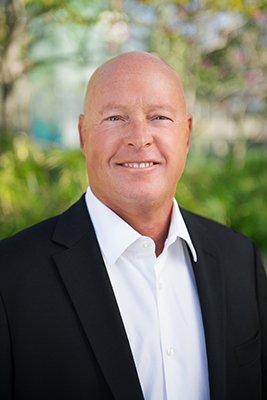 The new ships will have the same number of staterooms as the Dream and Fantasy (1,250), the fleet's largest ships to date at 130k gross tons, and are expected to offer unique experiences, though Disney is mum on details, including names.  
Billy's Take
Since beginning operation in 1998 Disney has seen tremendous success in their cruise line, not only in selling out their ships but in making significant innovations within the industry.  Their brand recognition has helped bring many first time cruisers to the brand, and a solid offering keeps them loyal.  In the last few years however DCL has become remarkable for the price their sailings command, with three and four night sailings often double or even triple the cost of similar cruises on contemporary lines like Norwegian or Premium lines like Celebrity and Holland America.  Good for Disney being able to consistently fill their ships at those prices, though for the sake of more families being able to enjoy their product I'd like to see more reasonable rates.  We've sailed Disney a number of times, but the latest have trends have seen us sailing other lines.  Will the addition of 3,750 staterooms help bring that price down with the increased supply?  One would assume it might have some impact, but it also remains to be seen how long the magical lines keeps their original vessels in service.  The Wonder and Magic are in great shape and don't feel outdated, but by the time the third ship in the newest class sees the water, the Disney Magic will be 25 years old, which is the age range in which ships often head off to their next stage of life with other brands.  
Another question is where Disney will position ships.  The cruise market in Asia and Oceania has been booming, and the big lines have all been sending or planning to send new builds that way - something unheard of just a couple years ago.  This would seem less of a marketing challenge for Disney than for any other cruise line as they already have an incredibly successful brand in that part of the world.  
One thing we shouldn't overlook is that all three of these vessels will be powered by liquefied natural gas (LNG).  We've seen a number of new builds from various lines that are to be completely or partially LNG powered, and at this point, we'd almost be surprised to hear of any major new builds that aren't - but it's still noteworthy.  In another ten to fifteen years every flagship along with their entire class will likely be powered with a fuel source that, just a bit earlier hadn't been used on cruise ships.  
I look forward to seeing what the future holds for Disney, I just hope it's at a price that is in my budget, but odds are I'll find myself once again impressed by their great product yet devastated that my Oswald ears aren't considered proper attire for their specialty dining venues.
Have you been tempted by the Mouse?  What would Disney's latest ships have to have to lure you in? Let us know in the comments or reach out on Facebook or Twitter.